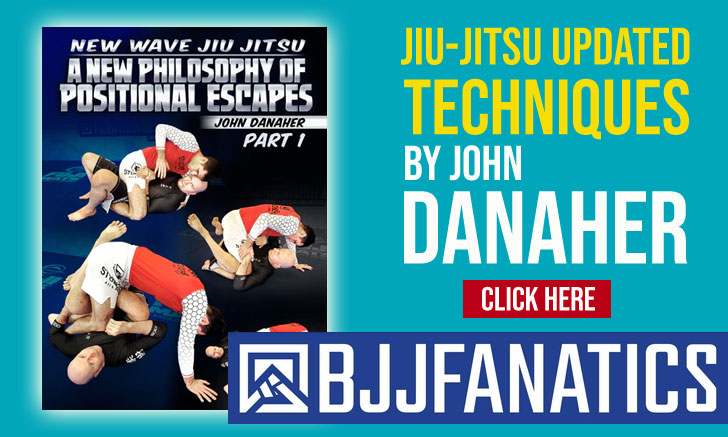 Francisco Lo, commonly known as "Chico" Lo, is a professional jiu-jitsu athlete and a representative of the Cicero Costha team in the sport's global circuit. Lo made waves in grappling while climbing the ranks of this martial art, but it was as a black belt that the Manaus born competitor became known to a mainstream audience after his big performances in 2022 at the São Paulo Open and Pan American No-Gi Championships of the International Brazilian Jiu-Jitsu Federation (IBJJF).
Francisco Lo Jiu-Jitsu
Full Name: Francisco De Assis Lemos Lo
Nickname: Often referenced as "Chico" by his friends and family. Chico is a shortened version of the name Francisco in Portuguese.
Lineage: Carlos Gracie > Helio Gracie > Rickson Gracie > Marcelo Behring > Waldomiro Perez > Roberto Godoi > Marco Barbosa > Cicero Costha > Francisco Lo
Main Achievements:
1st Place IBJJF São Paulo Open (2022)
1st Place IBJJF São Paulo Open NOGI (2022)
2nd Place IBJJF São Paulo Open NOGI (2022*)
3rd Place IBJJF Pan Championship NOGI (2022)
Main Achievements (Colored Belts):
1st Place IBJJF Brazilian Nationals (2022 brown)
Favorite Position/Technique: Guard Passer
Weight Division: Meio Pesado (88,30 kg / 195.0 lbs)
Team/Association: Cicero Costha
Francisco Lo Biography
Francisco "Chico" Lo was born on November 7, 2000, in Manaus, the capital of the Brazilian state of Amazonas, where he lived through his childhood and formative years.
Initially drawn to football (soccer), Chico soon found out he lacked the skills to be competitive in that sport. Around the age of 11, Lo became a victim of physical abuse by other kids in his neighborhood and opted to join a jiu-jitsu club.
Karen Dias – the daughter of the legendary Cosmo Dias – was Lo's first instructor, taking the young Manauara from white to blue belt, promoting him through the juvenile ranks. As a purple belt, Chico started becoming more focused on the competition scene, going on to train with a friend and local competitor.
As a purple belt, Francisco Lo became an adult and as soon as he hit the 18-year-old mark, he decided to move to São Paulo to become a full-time jiu-jitsu athlete. After talking to coach Cicero Costha, Chico was allowed into the well-known instructor's fighter house on a grappling scholarship.
Under the guidance of Cicero Costha, Francisco Lo earned his brown and black belts, the latter in a ceremony that took place on May 16, 2022.
Francisco Lo Grappling Record
42 WINS
BY POINTS


BY ADVANTAGES




BY SUBMISSION




BY DECISION




BY PENALTIES




BY DQ



22 SUBMISSIONS WINS
#bf1f6c
No arm triangle
5
1
#22c9a5
Inside heel hook
5
1
#fad223
Straight ankle lock
5
1
16 LOSSES
BY POINTS


BY ADVANTAGES




BY SUBMISSION




BY DECISION




BY PENALTIES




BY DQ



7 SUBMISSIONS LOSSES
#f58822
Choke from back
14
1
Francisco Lo Fight History
ID
Opponent
W/L
Method
Competition
Weight
Stage
Year
30332

Rafael Paganini

Rafael Paganini
L
Guillotine
ADCC BR2 Trials
88KG
R3
2022
34021

Uanderson Ferreira

Uanderson Ferreira
L
Referee Decision
Grand Slam RJ
85KG
8F
2022
35189

Erick Diovano

L
Armbar
S Paulo NGO
ABS
F
2022
35563

Manuel Ribamar

Manuel Ribamar
L
Pts: 6x4
NoGi Pan
85KG
SF
2022
35920

Italo Moura

Italo Moura
L
RNC
Houston FNGO
85KG
4F
2022
36771

Roosevelt Sousa

Roosevelt Sousa
L
Pts: 8x0
NoGi Worlds
ABS
4F
2022
36867

Jonnatas Gracie

Jonnatas Gracie
L
Pts: 9x0
NoGi Worlds
85KG
4F
2022
37143

Bruno Lima

Bruno Lima
L
Pts: 2x0
European Open
ABS
R2
2023
37224

Wellington Luis

Wellington Luis
L
Pts: 2x0
European Open
88KG
4F
2023
37852

Ronaldo Junior

Ronaldo Junior
L
Pts: 0x0, Adv
IBJJF GP
88KG
SPF
2023
38440

Gustavo Batista

Gustavo Batista
L
Katagatame
Pan American
88KG
SF
2023
39804

Shane Fishman

L
Choke from back
Denver Open
88KG
F
2023
41238

Helton Jr

L
DQ
American NNG
ABS
SF
2023
41607

Dan Manasoiu

L
Smother
Sub Hunter 84
ABS
4F
2023
41708

Pedro Alex

Pedro Alex
L
Points
Dallas SMO
ABS
SF
2023
42376

Nicholas Meregali

Nicholas Meregali
L
Smother
IBJJF GP
ABS
4F
2023
30305

Paulo Figueiredo

W
Referee Decision
ADCC BR2 Trials
88KG
R2
2022
35134

Carlos Barbosa

W
Submission
SP Open
82KG
R1
2022
35138

Henrique Nobrega

W
Pts: 7x0
SP Open
82KG
4F
2022
35143

Lucas Foguinho

Lucas Foguinho
W
Points
SP Open
82KG
SF
2022
35144

Lucas Gualberto

Lucas Gualberto
W
Triangle
SP Open
82KG
F
2022
35182

Lucas Alves

Lucas Alves
W
Armlock
S Paulo NGO
85KG
4F
2022
35183

Gabriel Machado

W
Pts: 3x0
S Paulo NGO
85KG
SF
2022
35184

Javier Valenciano

W
Pts: 10x0
S Paulo NGO
85KG
F
2022
35187

Felipe Nacib

W
Pts: 25x0
S Paulo NGO
ABS
4F
2022
35188

Jhoannan Vielma

W
Short choke
S Paulo NGO
ABS
SF
2022
35555

Oliver Taza

Oliver Taza
W
Armlock
NoGi Pan
85KG
8F
2022
35560

Rodrigo Tatu

Rodrigo Tatu
W
Kneebar
NoGi Pan
85KG
4F
2022
35899

Joao Cizeski

Joao Cizeski
W
Calf slicer
Houston FO
88KG
4F
2022
35900

Yan Lucas

Yan Lucas
W
Triangle
Houston FO
88KG
SF
2022
35902

Bruno Matias

Bruno Matias
W
Toe hold
Houston FO
88KG
F
2022
36758

Jhoannan Vielma

W
RNC
NoGi Worlds
ABS
R1
2022
36767

Adam Wardzinski

Adam Wardzinski
W
Triangle
NoGi Worlds
ABS
8F
2022
36859

Clay Mayfield

W
Pts: 5x0
NoGi Worlds
85KG
8F
2022
37131

Jose Pessoa

W
Pts: 7x7, Adv
European Open
ABS
R1
2023
38423

Mauricio Oliveira

Mauricio Oliveira
W
Kneebar
Pan American
88KG
R1
2023
38432

Leon Brito

Leon Brito
W
Pts: 2x2, Adv
Pan American
88KG
8F
2023
38437

Sebastian Rodriguez

Sebastian Rodriguez
W
Pts: 2x2
Pan American
88KG
4F
2023
39803

Marlon Tanaka

W
No arm triangle
Denver Open
88KG
SF
2023
39815

Lucas Norat

Lucas Norat
W
Pts: 2x0
Denver Open
ABS
SF
2023
39816

Marcelo Fausto

Marcelo Fausto
W
Pts: 2x0
Denver Open
ABS
F
2023
39835

Thiago Aso

W
Submission
Denver NGO
85KG
SF
2023
39836

Shane Fishman

W
Points
Denver NGO
85KG
F
2023
39843

Bryce Sexton

W
Submission
Denver NGO
ABS
SF
2023
39845

Eliot Kelly

Eliot Kelly
W
Kneebar
Denver NGO
ABS
F
2023
39873

Matheus Oliveira

W
N/A
Houston Open
88KG
SF
2023
39875

Manuel Ribamar

Manuel Ribamar
W
Pts: 3x0
Houston Open
88KG
F
2023
40027

William Tackett

William Tackett
W
Referee Decision
WNO 18
84KG
SPF
2023
40311

Sean Fishman

W
DQ
World Champ.
88KG
R1
2023
40313

Wellington Luis

Wellington Luis
W
Pts: 4x2
World Champ.
88KG
8F
2023
41218

Joshua Quinlan

W
Inside heel hook
American NNG
83KG
4F
2023
41219

Tyler Freeman

W
Referee Decision
American NNG
83KG
SF
2023
41220

Clay Mayfield

W
Calf slicer
American NNG
83KG
F
2023
41236

Clay Mayfield

W
Kneebar
American NNG
ABS
4F
2023
41699

Rafael Silva

W
Toe hold
Dallas SMO
94KG
F
2023
41705

Marlon Tanaka

W
Straight ankle lock
Dallas SMO
ABS
4F
2023
41716

Jonathan Satava

Jonathan Satava
W
Pts: 2x0
Dallas SNGO
ABS
SF
2023
41718

Marco Mendes

Marco Mendes
W
Toe hold
Dallas SNGO
ABS
F
2023