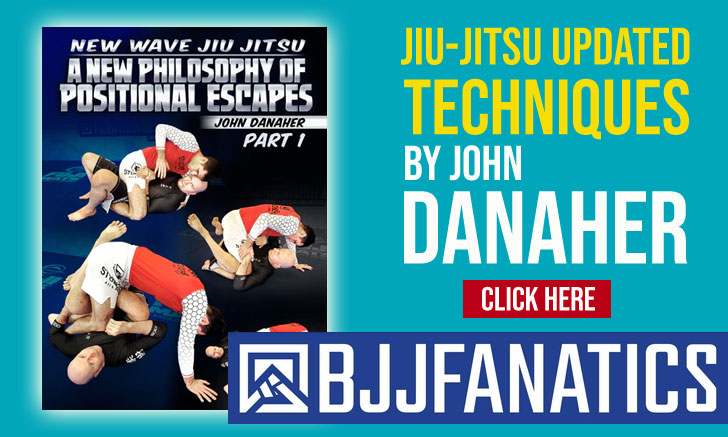 One of the main competitors in both Jiu Jitsu and Mixed Martial Arts (MMA) in the late 1990's and early 2000's, José Mário Sperry, also known as Zé Mário or Zé Maquina, was a big figure of the Pride Fc organization in Japan. Though he was awarded his black belt by the late Master Carlson Gracie, Sperry left the Carlson Gracie Academy at the turn of the century, to form and lead the Brazilian Top Team (BTT), a controversial move at the time that turned him into a persona non grata in his masters circle. BTT would become one of the most successful MMA gyms in the world for most of that decade an achievement highly influenced by Sperry's presence.
Ze Mario Sperry Jiu Jitsu
Full Name: Jose Mario Sperry
Nickname: He is often called "Zé" Mario, Zé is short for José in Portuguese. Sperry was also named "Zé Maquina" (Zé Machine) for his fighting skills.
Lineage: Mitsuyo Maeda > Carlos Gracie > Carlson Gracie > Ze Mario Sperry
Main Achievements:
World BJJ Champion (1996, 1997, 1998 @absolute)
ADCC World Champion (1998 weight and absolute)
ADCC Superfight Champion (1999, 2000, 2011)
Most Famous Fight (in BJJ) : Against "Gordo" (final of the Word Championship 1997), and his fight against Royler Gracie (in which he tapped the Gracie who had never been tapped before).
Favorite Technique/Position: Guard Pass and Clock Choke.
Weight Division (in BJJ): Super Pesado (100kg)
Team/Affiliation: Started w/ Carlson Gracie, changed to BTT (Brazilian Top Team).
Jose Mario Sperry Biography
Jose Mario Sperry was born on the 28th of September 1966, in Porto Alegre – Brazil, later moving to Rio de Janeiro. Like many other martial arts practitioners from his generation, Sperry's first approach to grappling came through Judo, a sport he started with George Medhi. Zé Mario only started Jiu Jitsu when he was already a brown belt in the Japanese art of throwing. After this first approach to BJJ he became obsessed with the "gentle art", making it his life style. This obsession led to a very fast rise to blue belt (one month) a belt received from the hands of Master Carlson Gracie the same person that would award him with the black belt years later. It is said that on his way to black belt, Sperry did not concede one single point or advantage in competitive Jiu Jitsu.
In George Medhi's gym, many athletes prepared for the Olympics and Sperry trained with them every day, gaining alot of the physical attributes of an Olympic level athlete. Coming from a Military College, physical training was a big part of his day to day routine, having trained extensively in Water Polo, Volleyball, Football (soccer) and Hammer Throw.
Sperry also has a degree in Economy and worked as an economist for a short period. That came to a holt when he was offered a job as a BJJ instructor for an academy in Porto Alegre in 1993. His first No-Holds-Barred fight was in 1995 in Niteroi, Brazil in a show called "Duelo de Titas", his opponent was a fighter by the name of Tyson.
Sperry became an amazing competitor in both Brazilian Jiu Jitsu and Submission Wrestling winning Gold at all the major tournaments in both sports, also venturing in "Vale-Tudo" the base of what Mixed Martial Arts became. Although he had raised the Carlson Gracie flag for most of his BJJ career, in 2000 Sperry together with Murilo Bustamante, Ricardo Liborio and "Bebeo" Duarte decided to leave the famous team to form their own endeavor (Brazilian Top Team), a break up that was less then amicable, ending in the process the best Brazilian Jiu Jitsu team of that era.
One of the reasons behind this break up was the fact that Carlson Gracie had moved to the United States, and fighters like Sperry, Arona who competed in MMA and wanted to train with their master would have to travel to the US (all costs at the fighters own expense). Bustamante and Sperry got the idea of having coaches in Rio that could teach all aspects of the fight game  – Wrestling and Kickboxing coaches (leaving BJJ to them) to which Carlson disapproved as he wanted to supervise their training. There was also the commission that the gym took over the fighters purses which weighed heavily on the break up decision.
Sperry also became the manager of many important fighters such as the Nogueira Brothers (Rogerio and Rodrigo), Ricardo Arona and many others. in the late 2000's Ze Mario Sperry retired from fighting and coaching, becoming an entrepreneur though keeping his links to Jiu Jitsu.
Mario Sperry Grappling Record
17 WINS
BY POINTS


BY ADVANTAGES




BY SUBMISSION




BY DECISION




BY PENALTIES




BY DQ



8 SUBMISSIONS WINS
5 LOSSES
BY POINTS


BY ADVANTAGES




BY SUBMISSION




BY DECISION




BY PENALTIES




BY DQ



0 SUBMISSION LOSSES
Mario Sperry Fight History
ID
Opponent
W/L
Method
Competition
Weight
Stage
Year
234

Roberto Roleta

Roberto Roleta
L
Points
World Champ.
100KG
4F
1998
296

Leonardo Leite

Leonardo Leite
L
Pts: 4x0
World Champ.
100KG
F
1999
301

Rodrigo Comprido

Rodrigo Comprido
L
Adv
World Champ.
ABS
SF
1999
492

Mark Kerr

L
Pen
ADCC
ABS
SPF
2001
801

Roger Gracie

Roger Gracie
L
Pts: 5x0
ADCC
99KG
R1
2003
64

Francisco Bueno

W
Wristlock
Atlantico Sul
100KG
F
1994
122

Unknown

W
Choke
World Champ.
100KG
4F
1997
123

Paulo Teodoro

W
N/A
World Champ.
100KG
SF
1997
124

Saulo Ribeiro

Saulo Ribeiro
W
Points
World Champ.
ABS
R2
1997
128

Roberto Correa

Roberto Correa
W
Wristlock
World Champ.
ABS
4F
1997
166

Muhammad Saleh

W
Points
ADCC
99KG
R1
1998
168

Larry Parker

W
Armbar
ADCC
99KG
4F
1998
169

Renato Verissimo

W
Choke
ADCC
99KG
SF
1998
170

Ricardo Alves

W
Pts: 5x0
ADCC
99KG
F
1998
186

Oleg Taktarov

W
Pts: 4x0
ADCC
ABS
4F
1998
187

Simon Siasi

W
Footlock
ADCC
ABS
SF
1998
242

Unknown

W
Cross choke
World Champ.
ABS
4F
1998
244

Royler Gracie

Royler Gracie
W
Clock choke
World Champ.
ABS
SF
1998
245

Roberto Roleta

Roberto Roleta
W
Adv
World Champ.
ABS
F
1998
372

Enson Inoe

W
Points
ADCC
ABS
SPF
1999
3320

Renzo Gracie

Renzo Gracie
W
Pts: 2x0
ADCC
ABS
SPF
2011
5066

Fabio Gurgel

Fabio Gurgel
W
Referee Decision
ADCC
ABS
SPF
2013
Ze Mario Sperry Highlight
Ze Mario Sperry vs. Royler Gracie