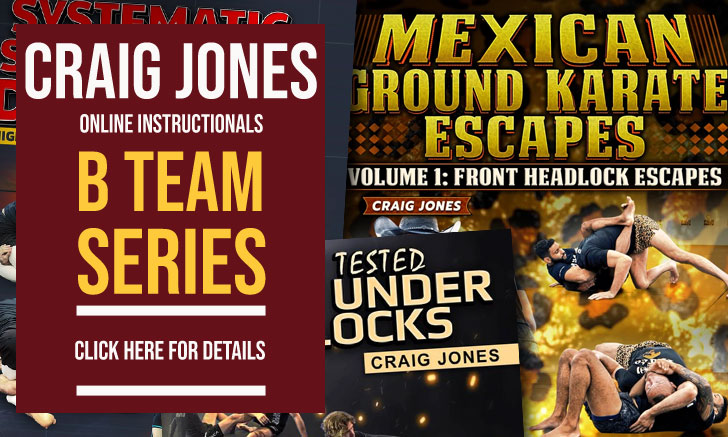 Fabio Clemente is an important jiu-jitsu player and coach, particularly for New York's grappling circuit, as he founded one of the very first Brazilian jiu-jitsu academies in the area, a workgroup he's successfully run since the mid-1990s. Fabio Clemente earned his black belt from Jean Jacques Machado and was a member of the Machado Association before joining the Alliance team in 1998, a partnership that lasted until 2017 when he joined Checkmat. Clemente was also responsible for bringing Marcelo Garcia to the US during the mid-2000s.
Fabio Clemente Jiu-Jitsu
Full Name: Fábio Toscano Clemente
Nickname: N/A
Lineage: Mitsuyo Maeda > Carlos Gracie > Helio Gracie > Carlos Gracie Jr > Jean Jacques Machado > Fabio Clemente
Main Achievements:
1st Place IBJJF Pan Championship (2007, 2006** Master 3)
1st Place IBJJF Pan Championship NoGi Champion (2010 Master 3)
2nd Place IBJJF Pan Championship (2004 Master 2)
3rd Place IBJJF International Masters & Seniors Championship (2005 / 2003)
Favorite Technique: N/A
Weight Division: Pesado & Pesadissimo
Team/Association:  Checkmat
Fabio Clemente Biography
Fabio Clemente was born in 1965 and grew up in Rio de Janeiro, Brazil. Fabio's father was a football/soccer coach who also practiced jiu-jitsu, making competition a big part of the Clemente family. Fabio started his sporting activities from an early age, by practicing several disciplines such as judo (which he started at the age of 9) and rowing. Around 1983 through a conversation with a friend, who was at the time a BJJ brown belt, Clemente was convinced to try the Brazilian style of grappling.
Fabio Clemente's first class was at the Gracie Academy, the gym's facilities were shared between Carlson Gracie and Carlos Gracie Junior (who had replaced Rolls Gracie after his death, which had happened only recently). Fabio's first coach was "Carlinhos" Gracie's right-hand man, Rigan Machado. Fabio Clemente thoroughly enjoyed his jiu-jitsu class and kept at it, later moving with the team to Barra da Tijuca, in the birth of Gracie Barra, being mainly trained by Rigan Machado.
After a few years of training with Rigan, Fabio moved to Paris with his wife, staying there for 4 years. As there was no jiu-jitsu in Paris in those days, Clemente went back to judo, trying to do as much randori (ground-work) as possible there. Clemente's wife was a model, and when she got a visa to come and work in California Fabio, once again, came along. In California Clemente had the chance to return to grappling, rejoining his old instructors, the Machados brothers.
In 1995 Fabio moved to the East Coast, more specifically to New York City where he finally settled and opened his own BJJ academy, during the same week when Renzo Gracie Academy opened its doors, making Fabio Clemente's gym one of the oldest BJJ academies in the "Big Apple".
Fabio was a brown belt when he opened his academy; he would receive his black belt after two consecutive wins at the Pan American Championships in the brown belt adult division. Around 1998, and after Clemente severed his bond with the Machado Jiu-Jitsu Association, Fabio Gurgel invited Clemente to become part of the  Alliance Jiu-Jitsu Academy. The deal suited both parties, and Clemente jumped on board, making his gym the original Alliance headquarters in New York.
According to a handful of threads started in the popular forums of Sherdog and The Underground, in 2006 Fabio Clemente sponsored Marcelo Garcia's visa (a rising star of the sport at the time), so he could travel to New York and train at Clemente's Studio-X gym. The experience was very successful, and the academy's students benefited from the close contact with the pro-jiu-jitsu athlete. By the time Marcelo's contract was up for renewal (2007) a strange turn of events had the BJJ community in an uproar. According to the aforementioned forums at the time, the Clemente-Garcia duo was broken up due to pressure from Fabio's business partner at Studio X. The tribulations would have, allegedly, led Fabio Clemente to open his own gym as Marcelo Garcia left New York City. The famous middleweight would return to the area couple of years later to open his own space.
Fabio Clemente @ International Masters and Seniors, 2005