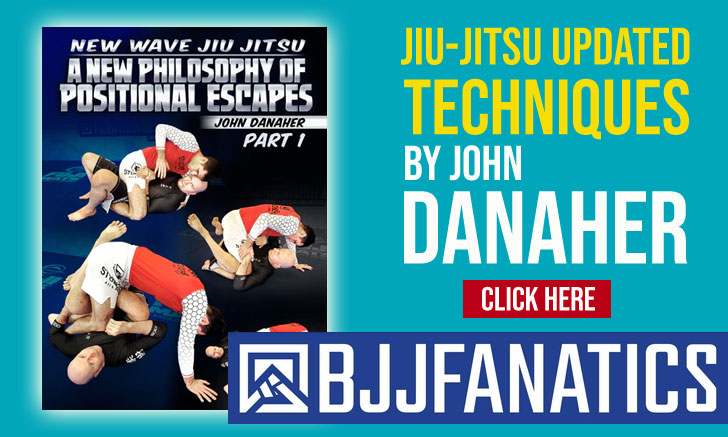 Lloyd Irvin is the head coach of one of the most successful Brazilian Jiu-Jitsu schools in the United States. Through an "in your face" marketing strategy, which gave us lines such as: "The Grappling Blueprint" and "Get your BJJ Black Belt In 3 And A Half Years", Irvin became a popular figure in the BJJ community, yet somewhat of an outcast during the early stages of his coaching career. With time, however, his methodology proved to be one of the best in the grappling world with many successful competitors coming out of the TLI academy, names such as JT Torres, James Harbison, and Mike Fowler. Lloyd's team has also earned medals in some of the most established tournaments in the Jiu-Jitsu world, being the first American academy in BJJ history to truly and consistently make a mark in the sport.
Lloyd Irvin Jiu-Jitsu
Full Name: Lloyd Irvin
Lineage: Carlos Gracie > Helio Gracie > Rickson Gracie > Jorge Pereira > Leo Dalla > Lloyd Irvin
Main Achievements:
1st Place IBJJF World No-Gi Championship (2008, 2012 Senior 1)
1st Place Gracie Open Championship (1997)
2nd Place CBJJ Brazilian Teams National (1999)
Favorite Position/Technique: N/A
Weight Division: Peso Pesado (94kg/207lbs)
Team/Association: Lloyd Irvin Brazilian Jiu-Jitsu
Lloyd Irvin Biography
Loyd Irvin was introduced to Martial Arts at the tender age of 3, being initiated through Tae Kwon Do. As he progressed in life, he also wrestled (which he started in 1983). By the time he hit college, however, he left martial arts aside to move on to more traditional sports. It was only years later, after watching UFC I that the martial arts "bug" returned.
After watching Royce Gracie perform in the early UFCs, Lloyd decided to come back to martial arts and jiu-jitsu in particular. There weren't many places to train the Gracie art in his native state of Maryland and for that reason, Lloyd tried to move to California, where BJJ was already spreading. Unfortunately, the exorbitant prices of the local clubs led him to give up on the idea. Irvin returned to Maryland and there, at a local Karate tournament, he met a man wearing a Gracie Jiu-Jitsu t-shirt who would change his life forever, his name was Brian Welch. Lloyd immediately introduced himself to Brian who practiced BJJ with his friends (without proper instruction) twice a week. He invited Irvin to join them, an invitation he gladly accepted.
Shortly after, that same friend (Welch) also found out about a new BJJ gym that was being run in Rockville, MD. which was named Yamasaki/Dalla. Lloyd Irvin visited this gym, where he met and took the class of Mario Yamasaki and Leo Dalla. Irvin enjoyed the class so much, he enrolled that same day and paid the $100 necessary for the unlimited class package, he was 26 years old at the time.
Within a month Lloyd Irvin received his blue belt, much due to his physical attributes and his observant eye. However, not long after that his instructor Leonardo Dalla left for Brazil permanently. From there on, Lloyd Irvin trained mainly by himself, he also opened a BJJ school at that time using his students for sparring. His progress was unbelievably quick, especially for someone who did not have any particular full-time supervision. he eventually received his black belt while on one of his travels to Brazil by the hands of Leo Dalla.
Upon his return to the United States, Lloyd Irvin made better use of his marketing degree at Blue State University and released a series of advertising campaigns to spread the name of his Jiu Jitsu School. His aggressive advertising campaigns earned him many students, but they were highly frowned upon by the grappling community as fears that his "Americanized" approach to the sport could dilute it. Fortunately for BJJ, and against what many believed would happen, Lloyd Irvin managed to keep a high standard in his team, producing several quality students in different belt divisions. Grapplers like Mike Fowler, JT Torres and Ryan Hall.
In 2001 Lloyd Irvin had a serious neck injury while competing which took him out of the mats for 13 months. Many doctors believed he would never return to the sport, but through healthy living and the necessary amount of luck, Irvin returned to the mats after the long yet necessary recovering period.
In 2008 another breathtaking moment in Irvin's life as two armed men entered Lloyd's residence to rob it, taking his family hostage. In that same house however were none other than Lloyd Irvin himself, and professional MMA fighter Brandon Vera. Irvin made use of his self-defense experience to disarm one of the attackers, while the other fled the location. No one was hurt in the ordeal.
TLI Student Rape Case Allegation and Reactions
In January 2013, after two of Lloyd Irvin's students (Nicholas Schultz and Matthew Maldonado) were arrested and charged with raping a fellow TLI female student/teammate, Irvin himself came under scrutiny when it was revealed that he had been accused of misconduct in the past. A case that dated back to 1990 (check link) of which he was absolved.
In response to the public interest and outrage towards Schultz and Maldonado, Irvin launched a PR campaign that appeared to be an attempt to suppress the negative publicity received, publishing at least 8 videos from a rape prevention seminar on his YouTube channel. His critics argued that this decision had been made as a way of pushing down the influx of negative coverage on Google's search terms. There was also the release of a press release for that same seminar and a website launched under the domain name (address) "lloydirvinrape.com" gaining with this act at least one first page Google listing for the keyword "Lloyd Irvin Rape".
At the time, these actions did not shake the majority of Irvin's following – who rained down a plenty of support through social media, some did speak out against the worshiped instructor, including the father of one of Irvin's top students (Keenan Cornelius) and an old student of Lloyd, Ryan Hall (check Ryan Hall's response here), along with many others. The public turmoil felt by the workgroup set the tone for most of the team's senior competitors to abandon the squad, athletes such as Keenan Cornelious, JT Torres, Marcos Yemaso and Jordon Shultz.
Nicholas Schultz and Matthew Maldonado avoided a conviction. More details of the trial in Georgette Oden's blog (check here), a lawyer and a part-time BJJ practitioner.