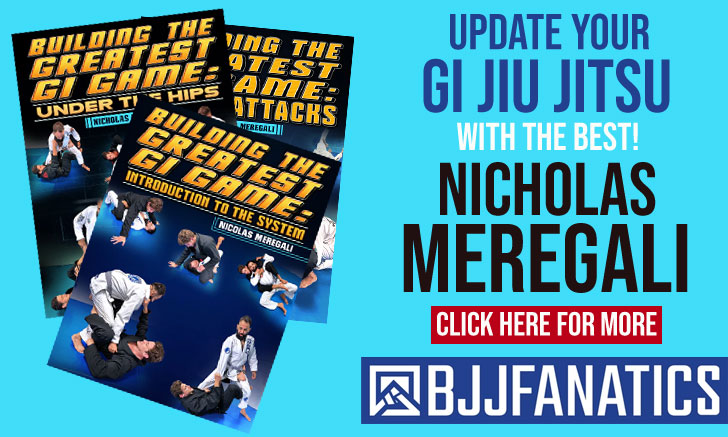 Federico Tisi is a Brazilian jiu jitsu black belt under Carlos "Escorrega" Lemos, being recognized as the first Italian black belt in this Brazilian grappling style. A true globetrotter of jiu jitsu, Federico Tisi found himself travelling all over the world in order to receive adequate grappling instruction in a time when the sport was unheard of in the European continent. Federico Tisi succeeded in his quest to reach the grade of black belt in 2005 and kept on developing the grappling art in his native country forming the Unione italiana Jiu Jitsu an Italian jiu jitsu federation which represents IBJJF (International Brazilian Jiu Jitsu Federation) in the Italian Republic.
Federico Tisi Jiu Jitsu
Full Name: Federico Tisi
Lineage:  Mitsuyo Maeda > Carlos Gracie Sr. > Carlos Gracie Junior > Carlos Lemos Jr > Federico Tisi
Main Achievements:
European Open Champion (2006 Master – WO, 2010 Senior 1)
International Roma Submission Wrestling Tournament Champion, class A (2002, 2003)
Modena International Submission Wrestling Tournament Champion, class A (2003)
World Cup Bronze Medallist (2005 brown – CBJJO)
FILA Grappling Italian Champion, Elite Division (2008)
European Open Silver Medallist (2005, 2008 Master)
European Open Bronze Medallist (2007 Master)
Favourite Position/Technique: n/a
Weight Division: Meio Pesado (88kg/194lbs)
Team/Association: Tribe Jiu-Jitsu
Federico Tisi Biography
Federico Tisi was born of January 29, 1974, in a small town called Suzzara, near Mantova, in the North of Italy, though he grew up traveling abroad due to his father's working arrangements. Like many children, Federico began his martial arts training through Judo, a sport he started in 4th grade. He practiced other martial arts growing up, though he did not achieve a significant rank and always moved forward. In the mid-nineties, however, when Tisi was a teenager, he discovered Gracie Jiu-Jitsu by watching the first UFC. He immediately decided this was something he wanted to pursue and quickly enlisted in a BJJ gym.
The Vacirca Brothers of Zurich, Switzerland, were Federico Tisi's first instructors. They awarded Tisi both his blue and his purple belts. Federico spent much of his time in Rome, and as there was no BJJ instruction being given in the Italian capital at the time, Federico decided to start teaching, just so he could have more skilled training partners to roll around with. This started happening when he was still a white belt and continued for the years that followed and by 1999 he founded "Tribe Jiu-Jitsu" in Rome.
When Roberto "Meneguetti" Almeida started coaching in Italy, Federico Tisi sought him out for training; it was Almeida who awarded Tisi his brown belt.
In 2005, after a long period training in Rio de Janeiro with both Gracie Barra's Carlos "Escorrega" and Vitor "Shaollin" Ribeiro, Federico Tisi received his black belt (August 9), becoming the first Italian born to be honored with this achievement.
Federico Tisi also founded the "Unione Italiana Jiu Jitsu" a union that represents IBJJF in the European country.