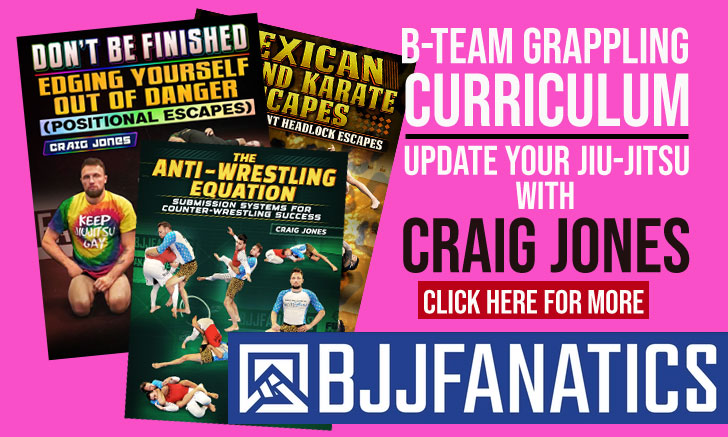 Isaque Paiva is a Brazilian jiu jitsu black belt under Massao and Daniel Shinkai, representing the Saikoo Jiu Jitsu Academy. Paiva is widely regarded as one of the top grappling featherweights of his generation, and one of the few competitors to have remained in his original regional academy, while competing at the highest level in the sport. A South American, Brazilian National, Asian Open, Rio Open and Sao Paulo Open champion, Isaque is know for his highly technical guard game and his accuracy with the triangle choke.
Isaque Paiva Jiu Jitsu
Full Name: Isaque Alberto de Oliveira Paiva
Nickname: Bóia – meaning buoy in Portuguese. The name started when Isaque was a child. Him and his best friend Alex Oliveira used to play and swim in a river near their neighbourhood. When they were called in, Isaque used to always stay in the water, for that reason Alex' mother started calling Paiva a buoy. The name quickly spread among friends and training partners.
Lineage: Mitsuyo Maeda > Carlos Gracie > Helio Gracie > Royler Gracie > Nilson Liboni > Massao Shinkai/Daniel Shinkai > Isaque Paiva
Main Achievements:
WLPJJ World Champion (2008)
CBJJE World Champion (2015)
IBJJF South American Champion (2007/2008/2009/2010/2012/2013/2015)
IBJJF Asian Open Champion (2012/2015)
CBJJ Brazilian National Champion (2010)
UAEJJ Brazilian National Pro Champion (2015)
CBJJE Brazilian Champion (2011)
JJFJ All Japan Champion (2012)
IBJJF São Paulo BJJ Pro Champion (2017)
IBJJF São Paulo Open Champion (2012, 2015)
IBJJF Rio Open Champion (2015)
UAEJJF Grand Slam Tour – Abu Dhabi Champion (2016)
FPJJ São Paulo State Champion (2009/2012/2013)
CBJJE World Championship Runner-up (2011/2012/2013)
UAEJJ Abu Dhabi World Pro Runner-up (2015)
CBJJ Brazilian National Runner-up (2015)
IBJJF European Open 3rd Place (2018)
DUMAU Cup Champion (2008)
Favorite Position/Technique: Triangle Choke
Weight Division: Peso Pena
Team Association: Equipe Saikoo
Isaque Paiva Biography
Isaque Paiva was born on the 15th of May, 1987 in Penápolis – São Paulo, Brazil. Approximately 500 km from the state capital.
Paiva started practising capoeira at the age of 11 through a small association designed for working parents, where Isaque used to spend his time after school.
Jiu Jitsu entered Paiva's live through a social project created by his father and godfather, which had the support of a few of the town's businessmen. The project intended to help the kids in the neighbourhood through a series of activities, one of which was jiu jitsu. The idea was for kids to have something that would occupy them throughout the long hours while their parents were away working.
Brothers Massao and Daniel Shinkai, founders of the Saikoo Jiu Jitsu Academy agreed to be part of the project and taught classes to a group of 20 children, one of which was 13 year old Isaque Paiva. Unfortunately after some time, the sponsorships stopped coming through and the social project was closed. As his parents could not afford the gym fees, Isaque had to stop training for a while.
Seeing how dedicated Isaque had become, and how talented was at a young age, his father convinced the Shinkai brothers to wave off the jiu jitsu fees. In exchange Isaque worked as an errands boy for the academy, this way earning his membership.
Isaque Paiva grew up to be Saikoo's most distinguished competitor, winning important titles while going through BJJ's belt ranks. Among his many titles, he earned the South American Championship, Brazilian National Championship and sequential state titles in all belt levels.
On the 3rd of August, 2008 Isaque Paiva was recognized by his coaches and awarded his black belt. The same coaches who had followed his whole career (Shinkai brothers). The award ceremony caught Isaque by surprise, who had no idea he was receiving the prestigious grade. That same day, his best friend, who started training in the same day as Isaque, Alex Oliveira, was also honoured with the black belt.
One of Isaque's biggest struggles throughout his career has been the lack of funding to compete outside his own state. His plight to challenge himself against better competition has been constantly barred by the lack of sponsorships attainable in his small town, though when he managed to reach these requirements he reaped great results, which include a 2nd place at the Abu Dhabi World Pro (2015) and 2 wins at the Asian Open (2012, 2015). But his struggle to achieve financial security to compete outside his home-ground is the main reasons why Paiva has not (yet) reached a more widespread international notoriety in the sport of jiu jitsu.
Among the people who have helped Isaque Paiva achieve his full potential in the sport, we find Leandro Kussano in Japan, "Megaton" Dias and his wife Luciana Dias (USA) as well as Cícero Costha (Brasil), all of which have continuously and generously showed support to Paiva by opening the doors of their academies when Paiva steps outside Penápolis. Offering, accommodation, training and guidance.
Isaque Paiva Grappling Record
128 WINS
BY POINTS


BY ADVANTAGES




BY SUBMISSION




BY DECISION




BY PENALTIES




BY DQ



67 SUBMISSIONS WINS
#86e620
Choke from back
18
12
#d1212a
Bow and arrow
9
6
#ff9124
Mounted triangle
6
4
#bf1f6c
Triangle armbar
4
3
#fad223
Inverted Triangle
1
1
#03861f
Arm in Ezekiel
1
1
#03b41f
Choke f/ omoplata
1
1
47 LOSSES
BY POINTS


BY ADVANTAGES




BY SUBMISSION




BY DECISION




BY PENALTIES




BY DQ



3 SUBMISSIONS LOSSES
Isaque Paiva Fight History
ID
Opponent
W/L
Method
Competition
Weight
Stage
Year
2112

Márcio Tubarão

L
Adv
Estadual FCJJE
70KG
F
2009
2115

Ricardo Abreu

Ricardo Abreu
L
armbar
Brasileiro CBJJE
ABS
F
2009
2116

Bruno Frazatto

Bruno Frazatto
L
Points
Brasileiro CBJJE
70KG
F
2009
2458

Mario Reis

Mario Reis
L
Points
Mundial CBJJE
70KG
F
2010
2460

Marcos Alexandre

L
Pts: 2x2, Adv
Panam. CBJJE
70KG
F
2010
3178

Tiago Barros

Tiago Barros
L
Points
Gramado Trials
65KG
4F
2011
3479

Mario reis

Mario reis
L
Points
Mundial CBJJE
70KG
F
2012
3768

Samuel Hertzog

L
Adv
World Pro.
70KG
SF
2012
3840

Leo Saggioro

Leo Saggioro
L
Choke
Brasileiro
70KG
SF
2012
4639

Mario Reis

Mario Reis
L
N/A
Brasileiro
70KG
SF
2013
4651

Gilson Nunes

Gilson Nunes
L
Points
World Pro Trials
65KG
F
2013
4916

Leo Saggioro

Leo Saggioro
L
Referee Decision
Rio Open
70KG
F
2013
5220

Gabriel Marangoni

Gabriel Marangoni
L
Pts: 4x2
Circuito Paulista
70KG
F
2014
5349

Gianni Grippo

Gianni Grippo
L
Pts: 5x0
Pan American
70KG
4F
2014
5773

Rubens Charles

Rubens Charles
L
Pts: 24x2
World Champ.
70KG
SF
2014
5892

Paulo Miyao

Paulo Miyao
L
Points
SP Open
70kg
F
2014
6255

Paulo Miyao

Paulo Miyao
L
N/A
South American
70KG
SF
2014
6321

A. Cabanes

L
Pts: 2x2, Adv
The Team
76KG
RR
2014
6442

Mario Reis

Mario Reis
L
Pts: 10x0
Brazil Nat. Pro
75KG
SF
2015
7095

Gianni Grippo

Gianni Grippo
L
Pts: 0x0, Adv
World Pro
65KG
F
2015
7226

Paulo Miyao

Paulo Miyao
L
Pts: 8x6
Brasileiro
70KG
F
2015
7422

Jonathan Thomas

Jonathan Thomas
L
Points
World Champ.
70KG
R1
2015
7544

Gabriel Marangoni

Gabriel Marangoni
L
Points
Curitiba Open
70KG
F
2015
8211

Fabio Caloi

Fabio Caloi
L
Adv
Floripa Open
70KG
SF
2015
8228

Fabio Caloi

Fabio Caloi
L
Points
Floripa NoGi Open
70KG
SF
2015
8237

Fabio Caloi

Fabio Caloi
L
Points
Floripa NoGi Open
70KG
F
2015
8241

Felipe Cesar

Felipe Cesar
L
Pts: 12x2
Floripa NoGi Open
ABS
F
2015
8404

Gianni Grippo

Gianni Grippo
L
Pts: 15x10
NoGi Worlds
67KG
4F
2015
8520

Hiago George

Hiago George
L
Pts: 8x6
IBJJF Rio Pro
70KG
F
2015
8629

Fernando Vieira

Fernando Vieira
L
Pts: 11x4
Grand Slam RJ
69KG
SF
2015
9255

Osvaldo Moizinho

Osvaldo Moizinho
L
Pts: 8x8, Adv
Pan American
70KG
4F
2016
9575

Tiago Bravo

Tiago Bravo
L
Pts: 4x0
World Pro
69KG
4F
2016
9738

Paulo Miyao

Paulo Miyao
L
Pts: 10x4
Brasileiro
70KG
F
2016
9952

Gabriel Marangoni

Gabriel Marangoni
L
Botinha
World Champ.
70KG
R2
2016
10520

Wanki Chae

Wanki Chae
L
Pts: 8x2
Asian Open
70KG
4F
2016
11234

Gabriel Marangoni

Gabriel Marangoni
L
Pts: 8x6
South American
70KG
F
2016
11559

Gianni Grippo

Gianni Grippo
L
Pts: 10x8
European Open
70KG
SF
2017
12587

Talison Soares

L
Pts: 2x0
WP BR Qualifier
69KG
F
2017
12745

Rafael Mansur

Rafael Mansur
L
Points
Brasileiro
70KG
SF
2017
13459

Kim Terra

Kim Terra
L
Points
ACBJJ 6
65KG
4F
2017
14328

Fernando Vieira

Fernando Vieira
L
Pts: 9x0
Grand Slam RJ
69KG
8F
2017
14908

Gianni Grippo

Gianni Grippo
L
Pts: 7x6
European Open
70KG
SF
2018
15083

Paulo Miyao

Paulo Miyao
L
Pts: 4x2
ACB S. American
65KG
F
2018
16047

Gianni Grippo

Gianni Grippo
L
Pts: 8x6
King of Mats
69KG
SF
2018
16076

Paulo Miyao

Paulo Miyao
L
Pts: 6x2
WP Br Qualifier
69KG
SF
2018
16214

Gianni Grippo

Gianni Grippo
L
Points
Brasileiro
70KG
SF
2018
16479

Jamil Hill-Taylor

Jamil Hill-Taylor
L
Pts: 2x0
World Champ.
70KG
4F
2018
2078

Carlos Keiler

W
N/A
Mundial CBJJE
70KG
F
2008
2111

F. Purgemeister

W
Mounted triangle
Estadual FCJJE
70KG
SF
2009
2113

Rosenberg Kiffer

W
Cross choke
Sul Am. CBJJE
70KG
F
2009
2114

Mario Netto

W
Mounted triangle
Brasileiro CBJJE
ABS
SF
2009
2455

Eduardo Badaui

W
Triangle
Brasileiro CBJJE
70KG
SF
2010
2456

Thiago Barreto

Thiago Barreto
W
Ezekiel
Brasileiro CBJJE
70KG
F
2010
2457

Gustavo Gussem

W
Points
Brasileiro CBJJE
ABS
F
2010
2459

Marcelo Ferreira

W
Bow and arrow
Panam. CBJJE
70KG
SF
2010
3478

Thiago Barreto

Thiago Barreto
W
N/A
Mundial CBJJE
70KG
SF
2012
3739

Rodrigo Lopes

W
Armbar
Gramado Trials
65KG
4F
2012
3740

Ary Farias

Ary Farias
W
Referee Decision
Gramado Trials
65KG
SF
2012
3742

Bruno Frazatto

Bruno Frazatto
W
Triangle
Gramado Trials
65KG
F
2012
3763

Their Tavares

W
Adv
World Pro.
70KG
R1
2012
3766

Daniel Wrzesniewski

W
Pts: 3x0
World Pro.
70KG
4F
2012
3837

Unknown

W
Submission
Brasileiro
70KG
4F
2012
4361

Fabio Assunção

W
Triangle
Copa Gaúcha
ABS
SF
2013
4362

Marcelo Tarso

W
Inverted Triangle
Copa Gaúcha
ABS
F
2013
4636

Unknown

W
N/A
Brasileiro
70KG
4F
2013
4887

David Lemes

David Lemes
W
Choke from back
Mundial CBJJE
70KG
F
2013
4915

Vinicius Saraiva

W
Mounted triangle
Rio Open
70KG
SF
2013
5342

Edson Oliveira

W
Adv
Pan American
70KG
R1
2014
5771

Leo Saggioro

Leo Saggioro
W
Referee Decision
World Champ.
70KG
4F
2014
5891

Nicollas Amorim

W
Points
SP Open
70kg
SF
2014
6144

Iwasaki Masahiro

W
Triangle
Asian Open
70KG
R1
2014
6145

Ichitaro Tsukada

W
Triangle
Asian Open
70KG
SF
2014
6146

Eduardo Ramos

W
Arm in Ezekiel
Asian Open
70KG
F
2014
6318

Unknown

W
Choke from back
The Team Trials
76KG
SF
2014
6319

Marcos Costa

Marcos Costa
W
Choke from back
The Team Trials
76KG
F
2014
6322

B. Bittencour

W
Points
The Team
76KG
RR
2014
6433

Thomas Lisboa

Thomas Lisboa
W
Adv
Brazil Nat. Pro
65KG
4F
2015
6703

Gabriel Marangoni

Gabriel Marangoni
W
Triangle
Gramado Trials
65KG
R1
2015
6704

Thomas Lisboa

Thomas Lisboa
W
Pts: 2x2, Adv
Gramado Trials
65KG
SF
2015
6705

Vitor Otoniel

W
Pts: 4x2
Gramado Trials
65KG
F
2015
7089

Sergio Calderon

Sergio Calderon
W
Pts: 2x2, Adv
World Pro
65KG
R1
2015
7092

Brian Mahecha

Brian Mahecha
W
Points
World Pro
65KG
4F
2015
7094

Gilson Nunes

Gilson Nunes
W
Points
World Pro
65KG
SF
2015
7225

Andre Motta

Andre Motta
W
N/A
Brasileiro
70KG
SF
2015
7542

Victor Matos

W
N/A
Curitiba Open
70KG
SF
2015
7644

Ataide Rafael

W
Injury
Brazil Nat. Pro RJ
66KG
8F
2015
7645

Ricardo Caetano

W
Triangle
Brazil Nat. Pro RJ
66KG
4F
2015
7647

Bruno Celio

W
Points
Brazil Nat. Pro RJ
66KG
SF
2015
7648

Leo Saggioro

Leo Saggioro
W
Referee Decision
Brazil Nat. Pro RJ
66KG
F
2015
7711

Richard Motta

W
DQ
Rio Winter Open
70KG
8F
2015
7714

Vinicius Gimenes

W
Points
Rio Winter Open
70KG
4F
2015
7716

João Humberto

W
Cross choke
Rio Winter Open
70KG
SF
2015
7717

Gilson Nunes

Gilson Nunes
W
Adv
Rio Winter Open
70KG
F
2015
7737

Marcelo Castro

W
Cross choke
Mundial CBJJE
70KG
SF
2015
7738

Rodrigo Cardoso

W
Ezekiel
Mundial CBJJE
70KG
F
2015
7831

Edson Oliveira

W
Armbar
SP Open
70KG
SF
2015
7833

Fabio Caloi

Fabio Caloi
W
Triangle armbar
SP Open
70KG
F
2015
8043

Wanki Chae

Wanki Chae
W
Mounted triangle
Asian Open
70KG
SF
2015
8044

Masahiro Iwasaki

Masahiro Iwasaki
W
Triangle
Asian Open
70KG
F
2015
8236

Herbert Maeda

W
Points
Floripa NoGi Open
70KG
SF
2015
8519

Victor Matos

W
Points
IBJJF Rio Pro
70KG
SF
2015
8620

Leon Amancio

W
Pts: 4x2
Grand Slam RJ
69KG
8F
2015
8626

Geovan Carmo

W
Triangle
Grand Slam RJ
69KG
4F
2015
8631

Pedro Valenca

W
Pts: 10x8
Grand Slam RJ
69KG
3RD
2015
9565

Leo Saggioro

Leo Saggioro
W
Adv
World Pro
69KG
R1
2016
9730

Carlos Eduardo

W
Triangle
Brasileiro
70KG
8F
2016
9735

Victor Genovesi

Victor Genovesi
W
Choke
Brasileiro
70KG
4F
2016
9736

Luciano Azevedo

W
Choke
Brasileiro
70KG
SF
2016
9946

Thiago Macedo

Thiago Macedo
W
Pts: 12x12, Adv
World Champ.
70KG
R1
2016
10148

Gabriel Marangoni

Gabriel Marangoni
W
Choke from back
SP BJJ Pro
70KG
SF
2016
10149

Gilson Nunes

Gilson Nunes
W
Choke from back
SP BJJ Pro
70KG
F
2016
10236

Carlos Eduardo

W
Armbar
Rio Winter Open
70KG
R1
2016
10238

Unknown

W
Points
Rio Winter Open
70KG
4F
2016
10242

Raphael Cadema

W
N/A
Rio Winter Open
70KG
SF
2016
10243

Victor Genovesi

Victor Genovesi
W
Pts: 2x0
Rio Winter Open
70KG
F
2016
10415

Gabriel Marangoni

Gabriel Marangoni
W
Choke from back
Curitiba W. Open
70KG
F
2016
10720

Daniel Kamei

W
Choke from back
Floripa Open
70KG
SF
2016
10721

Ayres Neto

W
Armbar
Floripa Open
70KG
F
2016
10835

Alexandre Vieira

Alexandre Vieira
W
RNC
Brasileiro NoGi
67KG
4F
2016
10836

Bruno Célio

W
Armbar
Brasileiro NoGi
67KG
F
2016
10979

Luciano Queiroz

W
Pts: 2x2, Adv
BJJ Rio Pro
70KG
R1
2016
10982

Kevilyn Batista

W
Choke
BJJ Rio Pro
70KG
4F
2016
10983

Ayres Neto

W
Choke f/ omoplata
BJJ Rio Pro
70KG
SF
2016
10984

Hiago George

Hiago George
W
Pts: 2x2, Adv
BJJ Rio Pro
70KG
F
2016
11031

Ricardo Pingo

W
Pts: 4x2
Grand Slam RJ
69KG
R2
2016
11036

Carlos Silva

W
Choke from back
Grand Slam RJ
69KG
4F
2016
11037

Vitor Moraes

W
Pts: 2x2, Adv
Grand Slam RJ
69KG
SF
2016
11040

Rafael Mansur

Rafael Mansur
W
Referee Decision
Grand Slam RJ
69KG
F
2016
11168

Stefano Chinato

W
Submission
Curitiba Pro
69KG
SF
2016
11169

Marcus D.

W
Submission
Curitiba Pro
69KG
F
2016
11176

Marcus D.

W
Points
Curitiba Pro
ABS
SF
2016
11178

Jhonny Loureiro

Jhonny Loureiro
W
Points
Curitiba Pro
ABS
F
2016
11445

Johnny Crispim

W
Triangle armbar
Grand Slam AD
69KG
4F
2017
11447

Joao Bosco

W
Pts: 11x0
Grand Slam AD
69KG
SF
2017
11448

Tiago Bravo

Tiago Bravo
W
Choke from back
Grand Slam AD
69KG
F
2017
11550

Brian Mahecha

Brian Mahecha
W
Pts: 4x2
European Open
70KG
8F
2017
11556

Ayres Neto

W
Triangle
European Open
70KG
4F
2017
11790

Claudevan Oliveira

W
Choke
Manaus Nat. Pro
69KG
4F
2017
11792

Leonardo Torres

W
Submission
Manaus Nat. Pro
69KG
SF
2017
11793

Fernando Vieira

Fernando Vieira
W
Points
Manaus Nat. Pro
69KG
F
2017
12420

Guilherme Milan

W
N/A
Floripa Fall Open
70KG
SF
2017
12421

Eduardo Botega

W
N/A
Floripa Fall Open
70KG
F
2017
12583

Daniel Santana

W
Pts: 10x6
WP BR Qualifier
69KG
4F
2017
12586

Rodrigo Cardoso

W
Choke from back
WP BR Qualifier
69KG
SF
2017
12736

Jorge Correa Jr

W
Choke
Brasileiro
70KG
R1
2017
12740

Marcos Campos

W
Points
Brasileiro
70KG
R2
2017
12742

Rafael Silva

W
Points
Brasileiro
70KG
4F
2017
13287

Victor Moraes

W
N/A
SP BJJ Pro
70KG
SF
2017
13288

Pedro Petronio

W
Bow and arrow
SP BJJ Pro
70KG
F
2017
13495

Luciano Queiroz

W
Pts: 4x2
Gracie Pro
70KG
F
2017
13744

Bruno Fonseca

W
N/A
Sao Paulo Open
70KG
SF
2017
13745

Pedro Valencia

W
N/A
Sao Paulo Open
70KG
F
2017
14462

Mario Escurra

W
Bow and arrow
South American
70KG
4F
2017
14464

Higor Paterra

W
Armbar
South American
70KG
SF
2017
14465

Pedro Valente

W
Bow and arrow
South American
70KG
F
2017
14903

Nelson Teixeira

W
Choke
European Open
70KG
4F
2018
15077

Uknown

W
Triangle armbar
ACB S. American
65KG
R1
2018
15079

Uknown

W
Points
ACB S. American
65KG
4F
2018
15081

Eduardo Campos

W
Triangle
ACB S. American
65KG
SF
2018
15799

Keny Pinheiro

W
N/A
Rio Open
70KG
SF
2018
15800

Sebastian Goin

W
N/A
Rio Open
70KG
F
2018
16031

Hiago George

Hiago George
W
Pts: 4x0
King of Mats
69KG
RR
2018
16035

Jose Lima

Jose Lima
W
Submission
King of Mats
69KG
RR
2018
16037

Samuel Canquerino

W
Pts: 2x2, Adv
King of Mats
69KG
RR
2018
16075

Andre Luis

W
Choke from back
WP Br Qualifier
69KG
4F
2018
16209

Felipe Brito

W
Armbar
Brasileiro
70KG
R1
2018
16211

Luciano Queiroz

W
Points
Brasileiro
70KG
4F
2018
16462

Alexandre Molinaro

Alexandre Molinaro
W
Choke from back
World Champ.
70KG
R1
2018
18261

Richar Nogueira

Richar Nogueira
W
Bow and arrow
Grand Slam RJ
69KG
R1
2018
18264

Alessandro Costa

W
Bow and arrow
Grand Slam RJ
69KG
8F
2018
18268

Mateus Garcia

W
Pts: 2x0
Grand Slam RJ
69KG
4F
2018
18269

Lucas Gomes

W
Pts: 6x4
Grand Slam RJ
69KG
SF
2018
18271

Joao Mendes

Joao Mendes
W
Armbar
Grand Slam RJ
69KG
F
2018
21520

Ygor Rodrigues

Ygor Rodrigues
W
Cross choke
Team Nationals
77KG
R1
2019
21521

N/A

W
Triangle
Team Nationals
77KG
SF
2019
Isaque Paiva vs Wanki Chae (2015)

Isaque Paiva vs Fabio Caloi

Isaque Paiva vs Rodrigo Cardoso