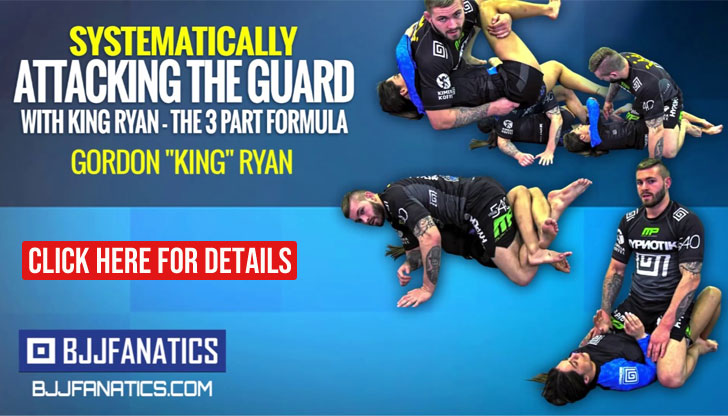 Yuta Shimada is a judo and a Brazilian jiu-jitsu black belt, the latter a rank earned from Naoya Uematsu of the Nexusense academy. Shimada is also one of the top Japanese representatives in grappling's international circuit, a reputation earned through his wins in important tournaments such as the IBJJF Asian Open and the ADCC Asia & Oceania trials while having also medalled in the World Championship and Brazilian Nationals in the lower belt division.
Yuta Shimada Jiu-Jitsu
Full Name: Yuta Shimada
Nickname: N/A
Lineage: Carlos Gracie > Helio Gracie > Rolls Gracie > Romero Cavalcanti > Alexandre Paiva > Mitsuyoshi Hayakawa > Naoya Uematsu > Yuta Shimada
Main Achievements:
1st Place ADCC Asian Trials (2017)
1st Place IBJJF Asian Open (2018/2017/2016)
3rd Place IBJJF South American Championship (2019)
3rd Place IBJJF Pan Championship (2018 / 2023)
Main Achievements (Colored Belts):
CBJJ Brasileiro Champion (2013 purple)
IBJJF Asian Open Champion (2015 brown, 2013 purple)
IBJJF World Championship 2nd Place (2013 purple)
IBJJF Asian Open Championship 2nd Place (2013* purple)
IBJJF World Championship 3rd Place (2015 brown, 2014 purple)
IBJJF Pans Championship 3rd Place (2016 brown)
Favorite Position/Technique: Underhook Passing, Single X Guard
Weight Division: Peso Pluma (64,00 kg / 141.5 lbs)
Team/Association: Nexusense
Yuta Shimada Biography
Yuta Shimada was born on September 25, 1992, in the Ibaraki prefecture, a suburb of Tokyo – Japan.
As a 5-year-old Shimada was enrolled in judo classes, a sport/martial art he played until he graduated from junior high school (age 15), being a first-degree black belt at the time of his exit from the judo mats. During his mid teens, Yuta had become increasingly interested in mixed martial arts (MMA), and given that he had stopped judo training he decided to enroll in a combat gym.
Mitsuteru Yasumura was Yuta Shimada's first jiu-jitsu instructor when he started at the age of 16. Later Satoshi Koutani took control of the training and it was he who graded the young athlete in both his blue and purple belts.
Shimada became a member of the NEXUSENSE academy as a purple belt, with his tuition being handed to Naoya Uematsu (the head coach) and Takehiro Mori. Under the guidance of these two instructors, Yuta became one of the top competitors in the Japanese grappling scene, going on to achieve great results in the world scene also.
In 2015 Yuta started making regular trips to his favorite grappler's gym, Marcelo Garcia in New York City. The visits to Garcia had a big impact on Shimada's game, him being the Japanese competitor's biggest stylistic influence.
Yuta Shimada's repeated success in the top tournaments of jiu-jitsu during his lower belt run – which included medals in the World, Asian, Brasileiro, and Pans Championships earned Yuta Shimada his black belt from the hands of Naoya Uematsu on August 2016.
Cover photo (C)MMAPLANET
Yuta Shimada Grappling Record
62 WINS
BY POINTS


BY ADVANTAGES




BY SUBMISSION




BY DECISION




BY PENALTIES




BY DQ



34 SUBMISSIONS WINS
#214eb8
Choke from back
21
7
#bf1f6c
Crucifix choke
3
1
#039a1f
Straight ankle lock
3
1
#03b41f
Mounted guillotine
3
1
#03c61f
Bow and arrow
3
1
#03f61f
North south choke
3
1
22 LOSSES
BY POINTS


BY ADVANTAGES




BY SUBMISSION




BY DECISION




BY PENALTIES




BY DQ



3 SUBMISSIONS LOSSES
#214eb8
Choke from back
100
3
Yuta Shimada Fight History
ID
Opponent
W/L
Method
Competition
Weight
Stage
Year
12124

Joao Miyao

Joao Miyao
L
Pts: 6x0
Pan American
64KG
4F
2017
13066

Joao Miyao

Joao Miyao
L
Pts: 4x0
World Champ.
64KG
8F
2017
13912

Augusto Mendes

Augusto Mendes
L
Pts: 4x0
ADCC
66KG
E1
2017
15371

Joao Miyao

Joao Miyao
L
Pts: 4x4, Adv
Pan American
64KG
SF
2018
16456

Joao Miyao

Joao Miyao
L
Pts: 4x4, Adv
World Champ.
64KG
4F
2018
18873

Pedro Dias

Pedro Dias
L
Pts: 0x0, Pen
European Open
64KG
R1
2019
20232

Alex Sodre

Alex Sodre
L
Points
Brasileiro
64KG
4F
2019
20577

Alex Sodre

Alex Sodre
L
Pts: 8x2
World Champ.
64KG
R2
2019
22560

Richar Nogueira

Richar Nogueira
L
Pts: 4x0
South American
70KG
SF
2019
22741

Murilo Amaral

Murilo Amaral
L
Choke from back
Porto Alegre Open
70KG
F
2019
29009

Bebeto Oliveira

L
Pts: 0x0, Adv
JJ CON
64KG
SF
2021
29463

Diego Oliveira

Diego Oliveira
L
Pts: 4x2
World Champ.
64KG
4F
2021
30464

Kennedy Maciel

Kennedy Maciel
L
Pts: 6x0
Atlanta WO
70KG
F
2022
31236

Matias Estevez

Matias Estevez
L
Referee Decision
Charleston Open
70KG
F
2022
31631

Alex Sodre

Alex Sodre
L
Pts: 2x2, Adv
Pan American
70KG
R2
2022
32870

Hiago George

Hiago George
L
Choke from back
World Champ.
64KG
8F
2022
36225

Christian Banghart

L
Pts: 2x2, Adv
C. Virginia NG
ABS
F
2022
37166

Tomoyuki Hashimoto

Tomoyuki Hashimoto
L
Pts: 4x4, Adv
European Open
64KG
4F
2023
38361

Diego Oliveira

Diego Oliveira
L
Pts: 4x2
Pan American
64KG
SF
2023
40232

Diego Oliveira

Diego Oliveira
L
Pts: 10x0
World Champ.
64KG
4F
2023
41697

Jamil Hill-Taylor

Jamil Hill-Taylor
L
Choke from back
PO Peace
70KG
SPF
2023
41742

Luan Gomes

L
Pts: 4x2
NYC Open
70KG
F
2023
10516

Kouhei Ebashi

W
Points
Asian Open
64KG
R1
2016
10517

Takuto Kako

W
Points
Asian Open
64KG
4F
2016
10518

Hideyuki Yamada

W
RNC
Asian Open
64KG
SF
2016
10519

Kazuhiro Miyachi

W
Points
Asian Open
64KG
F
2016
11367

Yoshiyuki Onishi

W
Mounted guillotine
Tokyo Open
70KG
F
2016
11408

Nariman Mynbayev

W
Points
ADCC Trials
66KG
R1
2017
11409

Robert Sabaruddin

W
Points
ADCC Trials
66KG
4F
2017
11410

Kaldar Abdikabyl

W
Points
ADCC Trials
66KG
SF
2017
11411

Takafumi Sano

W
RNC
ADCC Trials
66KG
F
2017
12119

Rene Lopez

W
Pts: 2x2, Adv
Pan American
64KG
R1
2017
13058

Wallace Santos

W
Adv
World Champ.
64KG
R1
2017
13682

William Melo

W
Bow and arrow
Asian Open
64KG
4F
2017
13683

Hitoshi Tomita

W
Cross choke
Asian Open
64KG
SF
2017
13684

Hideyuki Yamada

W
Pts: 2x0
Asian Open
64KG
F
2017
15370

Manuel Macias

W
Choke from back
Pan American
64KG
4F
2018
16444

Washington Lima

W
Choke from back
World Champ.
64KG
R1
2018
16453

Gabriel Moraes

Gabriel Moraes
W
Injury
World Champ.
64KG
R2
2018
17317

Gyeongseop Lee

W
Choke
Asian Open
64KG
4F
2018
17318

Yuto Hirao

W
Pts: 20x2
Asian Open
64KG
SF
2018
17319

Shimon Kagiyama

W
North south choke
Asian Open
64KG
F
2018
20230

N/A

W
Loop choke
Brasileiro
64KG
R1
2019
22553

Josias Ferreira

W
Points
South American
70KG
R1
2019
22558

Osmar Telles

W
RNC
South American
70KG
4F
2019
22699

Leonardo Cruz

W
Choke from back
Salvador SPO
70KG
4F
2019
22700

Matheus Carlos

W
Points
Salvador SPO
70KG
SF
2019
22702

Danilo Moreira

Danilo Moreira
W
Pts: 4x2
Salvador SPO
70KG
F
2019
22713

Matheus Carlos

W
Kimura
Salvador SNGO
67KG
F
2019
22740

Gabriel Machado

W
N/A
Porto Alegre Open
70KG
SF
2019
23224

Felipe Reis

W
Pts: 12x0
Atlanta WO
70KG
4F
2020
23228

Rodrigo Francione

W
Clock choke
Atlanta WO
70KG
SF
2020
23230

Adam Benayoun

Adam Benayoun
W
Referee Decision
Atlanta WO
70KG
F
2020
29007

Igor Mancebo

W
Cross choke
JJ CON
64KG
4F
2021
29460

Joao Mendes

Joao Mendes
W
Pts: 0x0, Adv
World Champ.
64KG
8F
2021
30100

Justin Ternes

W
Clock choke
Oklahoma Open
70KG
SF
2022
30102

Lucas Pinheiro

Lucas Pinheiro
W
Crucifix choke
Oklahoma Open
70KG
F
2022
30461

Luan Gomes

W
Pts: 2x0
Atlanta WO
70KG
4F
2022
30463

Emilio Hernandez

Emilio Hernandez
W
Injury
Atlanta WO
70KG
SF
2022
30843

Joshua Lorton

W
Choke from back
Fuji
70KG
RR
2022
30844

Joshua Lorton

W
Armlock
Fuji
70KG
RR
2022
30851

Eric Llerena

W
Armbar
Indianapolis Open
70KG
4F
2022
30854

Matias Estevez

Matias Estevez
W
Referee Decision
Indianapolis Open
70KG
SF
2022
30855

Emilio Hernandez

Emilio Hernandez
W
Choke from back
Indianapolis Open
70KG
F
2022
31230

Michael Mehl

W
Armbar
Charleston Open
70KG
4F
2022
31235

Brian Mahecha

Brian Mahecha
W
Armbar
Charleston Open
70KG
SF
2022
31624

Thierry Faria

W
Pts: 17x0
Pan American
70KG
R1
2022
32867

Junny Ocasio

Junny Ocasio
W
Pts: 4x4, Adv
World Champ.
64KG
R1
2022
35814

Emilio Hernandez

Emilio Hernandez
W
Choke from back
Charleston FO
70KG
F
2022
35865

Joshua Murdok

W
Baratoplata
FUJIBJJ Raleigh
76KG
RR
2022
35866

Joshua Murdok

W
Points
FUJIBJJ Raleigh
76KG
RR
2022
36220

Travis Outten

W
Clock choke
Copa Virginia
76KG
F
2022
36221

Charlie McCloskey

W
Katagatame
C. Virginia NG
67KG
SF
2022
36222

Kaushik Saikumar

W
RNC
C. Virginia NG
67KG
F
2022
36223

Carter Brownrigg

W
Triangle
C. Virginia NG
ABS
4F
2022
36224

Ray Venzor

W
Katagatame
C. Virginia NG
ABS
SF
2022
36530

Luan Gomes

W
Pts: 6x2
N. Haven FO
70KG
SF
2022
36532

Gianni Grippo

Gianni Grippo
W
Pts: 6x6, Adv
N. Haven FO
70KG
F
2022
37175

Mario Alvarado

W
Pts: 4x0
European Open
70KG
R1
2023
38351

Matheus Rossi

W
RNC
Pan American
64KG
8F
2023
38359

Sebastian Serpa

Sebastian Serpa
W
Pts: 4x4, Adv
Pan American
64KG
4F
2023
40223

Tomoyuki Hashimoto

Tomoyuki Hashimoto
W
Straight ankle lock
World Champ.
64KG
8F
2023
41698

Taniel Jesus

W
Choke from back
Copa Elite 2
70KG
SPF
2023
41740

Felipe Simplicio

W
Armbar
NYC Open
70KG
SF
2023
Yuta Shimada vs Yoshiyuki Onishi (2016)