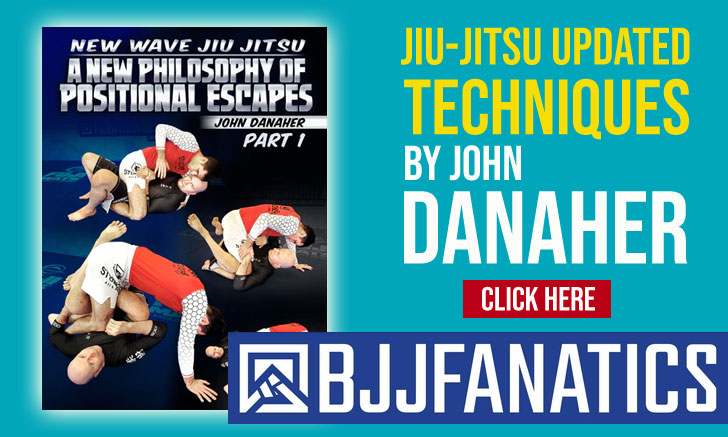 Carlos Vieira Holanda, also known as "Esquisito" is a Brazilian Jiu Jitsu black belt under Master Faustino Neto, and another important competitor to come out of the grappling hub that is Manaus – Brazil, the birthplace of several important grapplers such as Ronaldo Souza, Ary Farias, Saulo Ribeiro. In 2010 Holanda conquered the IBJJF Pan American championship defeating Caio Terra to reach his gold medal, his biggest career accomplishment.
Carlos Vieira Holanda Jiu Jitsu
Full Name: Carlos Vieira Holanda
Nickname: "Esquisito" means "weird" in Portuguese. It was given to Carlos after he spent a weekend with a cousin who had the nickname. Because Carlos was a small kid and was always with his cousin, people started calling him "esquisito", though Mr. Holanda prefers to be called by Carlos.
Lineage: Carlos Gracie > Reyson Gracie > Osvaldo Alves >  Faustino Neto (Pina) > Carlos Holanda
Main Achievements:
1st Place IBJJF Pan Championship (2010/2008)
1st Place CBJJ Brazilian Nationals (2003/2004/2006)
1st Place IBJJF European Open (2012)
1st Place IBJJF Rio Open (2009)
2nd Place IBJJF World Championship (2003 brown)
2nd Place CBJJ Brazilian Nationals (2007)
3rd Place IBJJF World Championship (2014/2007/2006/2004)
Weight Division: Pluma (64kg-141lbs)
Favorite position: Open Guard
Team/Association: Carlos Holanda BJJ
Carlos Holanda Biography
Carlos Holanda Vieira was born in Manaus, State of Amazonas – Brazil. He entered Faustino Neto, AKA "Pina" BJJ academy in 2000, joining one of the toughest gyms in the state with fighters such as Bibiano Fernandes and Dawglish Sousa.
He quickly established himself as one of the best competitors there and started training more in Rio de Janeiro at both the Gracie Barra gym and the Osvaldo Alves academy (Pina's master). Osvaldo was a big influence in the evolution of "Esquisito" putting tremendous belief in him, a belief that gradually converted into titles.
In 2009 Carlos Holanda joined a different team, Checkmat. He had been good friends with Lucas Leite for a while (who is one of Checkmat's main athletes) and decided to join the team. The change was beneficial for Vieira Holanda as he went on to ad another trophy to his curriculum almost immediately, the prestigious Rio Open.
In 2009, Esquisito was also one of the loudest voices against the 50-50 guard, heavily criticizing the use of it and Guilherme Mendes (one of his biggest rivals in the Pluma weight division).
In 2015 Holanda left the Checkmat academy, going on to form his own affiliation – Carlos Holanda BJJ.
Carlos Esquisito Grappling Record
22 WINS
BY POINTS


BY ADVANTAGES




BY SUBMISSION




BY DECISION




BY PENALTIES




BY DQ



1 SUBMISSION WINS
18 LOSSES
BY POINTS


BY ADVANTAGES




BY SUBMISSION




BY DECISION




BY PENALTIES




BY DQ



3 SUBMISSIONS LOSSES
Carlos Esquisito Fight History
ID
Opponent
W/L
Method
Competition
Weight
Stage
Year
1282

Bibiano Fernandes

Bibiano Fernandes
L
Pts: 6x6, Adv
World Champ.
64KG
F
2005
1586

Bernardo Pitel

Bernardo Pitel
L
Pts: 2x2, Adv
Brasileiro
64KG
F
2007
1740

Robson Moura

Robson Moura
L
Referee Decision
World Champ.
64KG
SF
2007
2321

Guilherme Mendes

Guilherme Mendes
L
Adv
World Champ.
64KG
SF
2009
2406

Caio Terra

Caio Terra
L
Pts: 0x0, Adv
NoGi Worlds
64KG
F
2009
2606

Justin Rader

Justin Rader
L
Referee Decision
No Gi Worlds
70KG
F
2010
3103

Samuel Braga

Samuel Braga
L
DQ
World Champ.
64KG
4F
2011
3955

Ary Farias

Ary Farias
L
Pts: 2x2, Adv
World Champ.
64KG
4F
2012
4440

Laercio Fernandes

Laercio Fernandes
L
Adv
European Open
64KG
F
2013
5100

Osvaldo Moizinho

Osvaldo Moizinho
L
Points
NoGi Worlds
70KG
SF
2013
5753

Guilherme Mendes

Guilherme Mendes
L
Pts: 7x2
World Champ.
64KG
SF
2014
6029

Samir Chantre

Samir Chantre
L
Pts: 0x0, Adv
NoGi Worlds
67KG
SF
2014
7414

Kim Terra

Kim Terra
L
Pts: 8x6
World Champ.
64KG
4F
2015
8110

Eduardo Ramos

L
Botinha
Dallas Open
70KG
SF
2015
8617

Tiago Barros

Tiago Barros
L
Pts: 3x2
Grand Slam RJ
62KG
4F
2015
8690

Jair Neto

L
Submission
Grand Slam RJ
ABS
R1
2015
11233

Hiago George

Hiago George
L
Verbal tap
South American
64KG
F
2016
11786

Cleber Sousa

Cleber Sousa
L
Points
Manaus Nat. Pro
62KG
4F
2017
1034

Robson Medeiros

W
Points
Brasileiro
64KG
F
2004
1405

Oseias Costa

W
RNC
World Champ.
64KG
4F
2006
1491

Sebastian Lali

W
Pts: 11x0
Brasileiro
64KG
F
2006
1738

Caio Terra

Caio Terra
W
Adv
World Champ.
64KG
4F
2007
2320

Rafael Freitas

Rafael Freitas
W
Pts: 6x0
World Champ.
64KG
4F
2009
2404

Brandon Mullins

Brandon Mullins
W
Points
NoGi Worlds
64KG
SF
2009
2532

Laercio Fernandes

Laercio Fernandes
W
Points
Pan American
64KG
4F
2010
2533

Caio Terra

Caio Terra
W
Points
Pan American
64KG
F
2010
2577

Bill Cooper

Bill Cooper
W
Points
Pan American
ABS
R1
2010
2580

Bruno Bastos

Bruno Bastos
W
Referee Decision
Pan American
ABS
R2
2010
3934

Almiro Barros

W
Pts: 6x2
World Champ.
64KG
R1
2012
3947

Kenji Urabe

W
Points
World Champ.
64KG
R2
2012
4439

Thomas Lisboa

Thomas Lisboa
W
Adv
European Open
64KG
SF
2013
4635

Thomas Lisboa

Thomas Lisboa
W
Points
Brasileiro
64KG
4F
2013
5742

John Cho

W
Referee Decision
World Champ.
64KG
8F
2014
5747

Daniel Abe

W
Points
World Champ.
64KG
8F
2014
5749

Laercio Fernandes

Laercio Fernandes
W
Pts: 4x4, Adv
World Champ.
64KG
4F
2014
6027

Luiz Tosta

Luiz Tosta
W
Pts: 4x0
NoGi Worlds
67KG
4F
2014
7407

Ram Ananda

W
Points
World Champ.
64KG
8F
2015
8612

A. Guilherme

W
Pts: 5x0
Grand Slam RJ
62KG
8F
2015
10137

Cleito Soares

Cleito Soares
W
Points
BH Open
64KG
F
2016
11785

Magno Vieira

W
Points
Manaus Nat. Pro
62KG
R1
2017