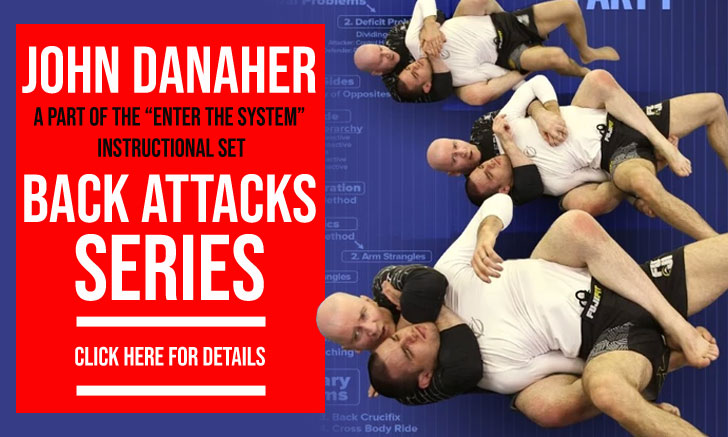 Born in Sydney, Australia Levi Jones-Leary is a Brazilian jiu-jitsu black belt under Murilo Santana. Widely recognized as one of the top competitors of his generation, Jones-Leary is also part of the first batch of high level athletes produced by the Unity JJ academy of New York – USA, a label earned after important wins in the colored belt divisions such as at the International Brazilian Jiu-Jitsu Federation (IBJJF) World (brown belt), Pan American (brown + purple belt) and European Open (brown belt) titles.
Levi Jones-Leary Jiu Jitsu
Full Name: Levi Jones-Leary
Nickname(s): While growing up Levi was often referenced as "Xanadu", a name started by his mother who would call Jones-Leary her Xanadu warrior – after a famous cartoon. Later, when Levi joined Unity Jiu-Jitsu he started being called "Levizão" by his coach Murilo Santana. This is an endearing way of saying "Big Levi" in Portuguese (Santana's native tongue) and was used as an affirmation for Jones Leary reaching adulthood.
Lineage: Mitsuyo Maeda > Carlos Gracie > Helio Gracie > Rickson Gracie > Marcelo Behring > Mario Yamasaki > Murilo Santana > Levi Jones-Leary
Main Achievements:
1st Place IBJJF European Open (2019)
1st Place IBJJF Pans Championship (2019)
1st Place Spyder Invitational GP (2019)
2nd Place UAEJJF Grand Slam, Abu Dhabi (2019)
Main Achievements (Colored Belts):
1st Place IBJJF World Championship (2018 brown)
1st Place IBJJF European Open (2018 brown)
1st Place IBJJF Pans Championship (2018 brown, 2017 purple)
1st Place IBJJF Pans NoGi Championship (2016/2015 purple)
1st Place UAEJJF Grand Slam, Abu Dhabi (2018 brown)
1st Place UAEJJF Grand Slam, Tokyo (2017 purple)
1st Place UAEJJF North American Continental (2018 brown)
2nd Place IBJJF Pans Championship (2015 blue)
2nd Place IBJJF Juvenile World No-Gi Championship (2014*)
3rd Place IBJJF World No-Gi Championship (2016** purple)
3rd Place IBJJF Juvenile World No-Gi Championship (2014)
3rd Place UAEJJF Abu Dhabi Pro (2017 purple)
* Absolute
** Weight and absolute
Favorite Position/Technique: Crab Ride
Weight Division: Peso Leve (76,00 kg / 168.0 lbs)
Team/Association: Unity JJ
Levi Jones-Leary Biography
Levi Jones-Leary was born on March 13, 1997, in Bondi, Sydney – Australia where he spent most of his formative years, with the exception of a short period spent in the United States as a child.
Highly competitive from a young age, Levi competed in athletics sports specializing in the 100-meter dash (sprint) while also testing his skills in football (soccer) prior to finding jiu-jitsu.
During his mid-teens, Jones-Leary became disenchanted with academic life and was pondering leaving school altogether. It was around then that a social program called "Links 4 Learning" introduced Levi to mixed martial arts (MMA). Links 4 Learning was a project designed to help kids at risk of abandoning the Australian education system by providing a series of activities, taking kids out of school once per week to introduce them to a variety of self-expressing platforms. MMA was immediately appealing to 15-year-old Jones.
From MMA Levi Jones-Leary quickly shifted to jiu-jitsu, learning the trade from Guilherme Neves at the Garage Jiu-Jitsu academy. From the get-go Levi understood BJJ was where he wanted to take his life and started pursuing it as a career, leaving school and quickly becoming a kids instructor at the Garage.
In trying to become a world-class competitor Levi started traveling to the United States prior to big tournaments such as the IBJJF World Championship and Pan. To prepare for these events Jones trained at Rubens Charles (Cobrinha) academy in Los Angeles. This was until 2015 when the Unity Jiu-Jitsu academy opened its doors in New York.
Being a tremendous fan of Paulo and João Miyao, as well as Murilo Santana – all members of Unity. Jones-Leary daydreamed of training alongside this trio. To accomplish this goal he found a job at an Australia furniture delivery company, working for a while and saving enough money to travel to the States. Once there Levi worked as hard as he could, gaining the trust and recognition of head coach Murilo, then becoming part of the team.
After a few years competing under the Unity JJ flag, Levi Jones-Leary earned his black belt from the hands of Murilo Santana, on June 2018 after an outstanding competitive year at brown belt.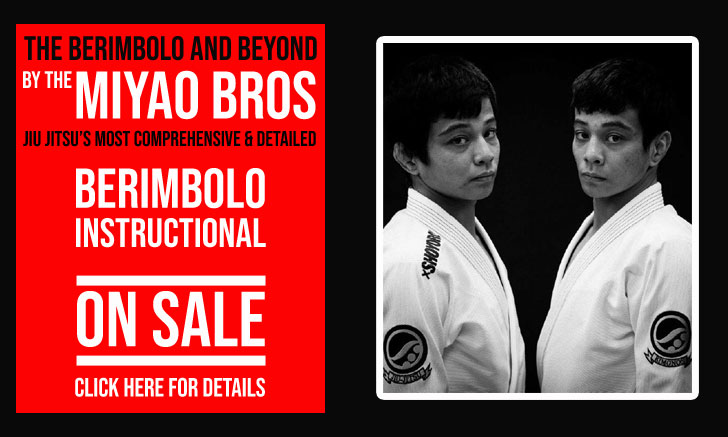 Levi Jones Grappling Record
25 WINS
BY POINTS


BY ADVANTAGES




BY SUBMISSION




BY DECISION




BY PENALTIES




BY DQ



6 SUBMISSIONS WINS
#214eb8
Choke from back
50
3
#86e620
Straight ankle lock
17
1
7 LOSSES
BY POINTS


BY ADVANTAGES




BY SUBMISSION




BY DECISION




BY PENALTIES




BY DQ



1 SUBMISSION LOSSES
Levi Jones Fight History
ID
Opponent
W/L
Method
Competition
Weight
Stage
Year
18740

Diego Ramalho

Diego Ramalho
L
Pts: 0x0, Adv
Grand Slam AD
77KG
F
2019
19286

Osvaldo Moizinho

Osvaldo Moizinho
L
Referee Decision
Spyder Inv.
76KG
SF
2019
20011

Oliver Lovell

L
Kneebar
World Pro
77KG
R2
2019
20535

L. Larman

L
DQ
World Champ.
76KG
R2
2019
20983

Mauricio Oliveira

Mauricio Oliveira
L
Pts: 2x0
NY BJJ Pro
82KG
F
2019
21149

Diego Ramalho

Diego Ramalho
L
Pts: 4x2
Grand Slam TYO
77KG
F
2019
28047

Hugo Marques

Hugo Marques
L
Pts: 2x0
NoGi Worlds
79KG
R2
2021
18735

Adriano Araujo

W
Pts: 6x2
Grand Slam AD
77KG
4F
2019
18738

Roberto Satoshi

Roberto Satoshi
W
Pts: 4x0
Grand Slam AD
77KG
SF
2019
18820

Kevin Mahecha

Kevin Mahecha
W
Pts: 2x0
European Open
76KG
R1
2019
18825

Pedro Ramalho

Pedro Ramalho
W
Pts: 4x2
European Open
76KG
4F
2019
18827

Gianni Grippo

Gianni Grippo
W
Pts: 4x2
European Open
76KG
SF
2019
18829

Lucas Lepri

Lucas Lepri
W
Referee Decision
European Open
76KG
F
2019
19283

M. Luna

W
Pts: 0x0, Adv
Spyder Inv.
76KG
4F
2019
19288

Augusto Mendes

Augusto Mendes
W
Pts: 6x0
Spyder Inv.
76KG
3RD
2019
19506

John Combs

John Combs
W
Choke from back
Pan American
76KG
8F
2019
19513

Breno Bitencourt

W
Pts: 6x2
Pan American
76KG
4F
2019
19517

Gabriel Rollo

Gabriel Rollo
W
Pts: 2x2, Pen
Pan American
76KG
SF
2019
19519

Renato Canuto

Renato Canuto
W
Pts: 6x4
Pan American
76KG
F
2019
20000

Youngam Noh

W
DQ
World Pro
77KG
R1
2019
20522

Dainis Huu

W
Pts: 12x12, Adv
World Champ.
76KG
R1
2019
20981

Mauricio Faleta

W
Straight ankle lock
NY BJJ Pro
82KG
4F
2019
21143

Alexandre Molinaro

Alexandre Molinaro
W
Choke from back
Grand Slam TYO
77KG
4F
2019
21145

Shinji Morito

W
Choke from back
Grand Slam TYO
77KG
SF
2019
22531

Gabriel Arges

Gabriel Arges
W
Referee Decision
Spyder Invitational
76KG
4F
2019
22534

M. Lutes

W
Pts: 6x0
Spyder Invitational
76KG
SF
2019
22535

Matheus Gabriel

Matheus Gabriel
W
Pts: 2x0
Spyder Invitational
76KG
F
2019
23746

Adam Cruz

W
Triangle
SUBVERSIV
82KG
R1
2020
23751

Lucas Santos

W
Referee Decision
SUBVERSIV
82KG
4F
2020
23755

Samuel Snow

W
Baratoplata
SUBVERSIV
82KG
SF
2020
23758

Carlos Souza

W
Referee Decision
SUBVERSIV
82KG
F
2020
28229

Oliver Taza

Oliver Taza
W
Referee Decision
WNO 10
77KG
SPF
2021
Levi Jones 2018 IBJJF Worlds Highlight

Levi Jones 2018 IBJJF Pans Highlight