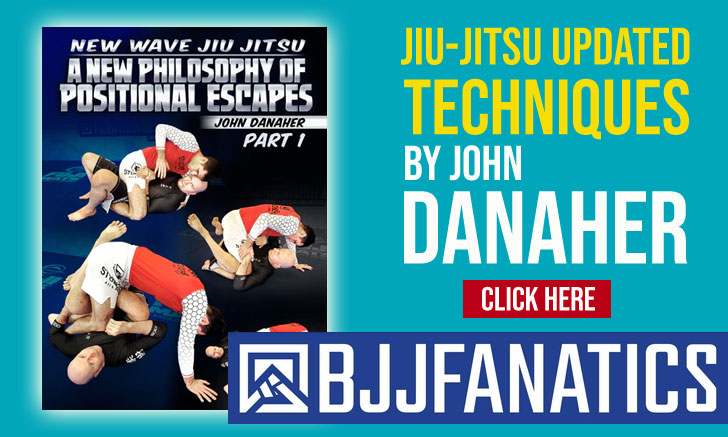 Gabriel Kitober is a Brazilian jiu-jitsu black belt under Master Osvaldo Alves, and a former Fédération Internationale des Luttes Associées (FILA, today's UWW) Grappling World champion, who also conquered numerous titles on the International Brazilian Jiu-Jitsu Federation (IBJJF) international circuit. A representative of the GF Team, Kitobel is known for his work as a grappling coach for the Israeli National Judo Squad and for his crowd-pleasing, agressive competitive style.
Gabriel Kitober Jiu-Jitsu
Full Name: Gabriel Kitober Vieira
Nickname: N/A
Lineage: Mitsuyo Maeda > Carlos Gracie Sr. > Reyson Gracie > Osvaldo Alves > Gabriel Kitober
Main Achievements:

1st Place FILA World Grappling Gi (2009)

1st Place IBJJF World Teams Tournament, Lisbon, Portugal (2007)

1st Place CBJJ Brazilian Team Nationals (2014)

1st Place IBJJF San Antonio Open (2016)

1st Place IBJJF Houston Open (2015*)

2nd Place IBJJF Chicago Spring Open (2018)

2nd Place IBJJF Boston Spring Open (2018)

2nd Place IBJJF Miami Spring Open (2018)

3rd Place IBJJF American Nationals (2016)

3rd Place FILA World Grappling NoGi (2009)
Main Achievements (Colored Belts):
1st Place CBJJ Brazilian Nationals (2002 blue, 2003 purple, 2005 brown)

2nd Place CBJJO World Cup (2003* purple)

2nd Place IBJJF World Championship (2003* purple, 2005* brown)

2nd Place CBJJ Brazilian Nationals (2000 blue)

3rd Place CBJJ Brazilian Nationals (2003* purple)
* Absolute
** Weight and absolute
Favorite Position/Technique: Pressure Passing
Weight Division: Peso Pesado (94,30 kg / 208.0 lbs)
Team/Association: GF Team
Gabriel Kitober Biography
Gabriel Kitober was born on August 6, 1982, in Rio de Janeiro, Brazil, the country's foremost city.
As a toddler Kitober was introduced to the Japanese art of throwing, judo, a combat style Gabriel participated in from his 3rd birthday up to his 10th, at the Nissei academy, located in the Larenjeiras neighborhood. From judo, Gabriel transitioned to taekwondo, a martial art he practiced at the pioneering TKD gym in South America, the Naja academy – (sidenote:) a workgroup that had a well-documented rivalry with jiu-jitsu during the early 1980s, more on that subject here.
Gabriel's father was a good friend of Reila Gracie (daughter of Gracie Jiu-Jitsu founder Carlos Gracie), and through this friendship, Kitober's dad started training at the Gracie Barra Academy in Barra da Tijuca. The close-knit relationship with the Gracie family saw Gabriel also join GB's classroom in 1994, a workgroup led by Carlos Gracie Junior, Márcio Feitosa and Eduardo de Lima.
This introduction to jiu-jitsu at Team GB was made during the school holiday season, a period Kitober spent with his father. Upon his return to school, Gabriel moved back in with his mother at the neighborhood of Flamengo, where the commute was too long to remain with the Barra crew. For this reason, Gabriel joined the Gracie Humaitá academy with coaches Royler Gracie and Vinny Aieta where he conquered his first Brazilian National title as a yellow belt.
At the age of 15, Gabriel caught hepatitis and was forced to abandon jiu-jitsu. Although he recovered from the illness, life got in the way of his return and he eventually gave up on the sporting life. Kitober would make his return, reluctantly, 2 years later, after a friend pressed him to try a class at the Fabrício Martins academy on the South Zone of Rio. Although he had no plan to return to BJJ, he thoroughly enjoyed the trial class and re-started training, earning a 2nd place at the Nationals and his blue belt soon after.
Due to the proximity between Fabricio and the Osvaldo Alves (Fabricio's coach), Gabriel would later be invited to train under Master Alves, with whom Kitober would earn all subsequent belts, including the black belt by the end of 2005.
TRAINING IN THE UK, MOVING TO USA AND LINK WITH ISRAEL
In 2006 Gabriel Kitober was invited to visit England by Lúcio Rodrigues (Lagarto), a childhood friend and a well respected black belt from Gracie Barra. Lagarto had started a gym in the northern part of England (Preston) and invited Gabriel to be part of this new project. Kitober ended up spending 18 months in the United Kingdom
Although he enjoyed the English experience, Gabriel was still very eager to compete against the best in the sport. At the time England lacked a strong competition circuit, and for that reason, Kitober chose to return to Brazil where he stayed up until 2009.
While staying in the United States to compete at the FILA World Grappling Championship event (2009), Gabriel was invited to stay in Ohio, US, by his friend Ricardo Pires and work as the head grappling/MMA coach of the ThrowDown academy, a gym that featured a highly skilled group of athletes with future stars of the cage fighting world, including Forest Griffin, Matt Brown, Evan Dunham, Todd Duffee, Matt Riddle, to name a few.
His first experience in the United States would also be shortlived as in 2010 Gabriel traveled to Israel to visit close family and ended up staying. He enjoyed the Middle Eastern country and saw a good opportunity to help develop BJJ in a region he admired, then deciding to open a grappling academy of his own.
Kitober's reputation preceded him and soon after settling an invitation by the Israeli Judo Federation had Gabriel coaching ground-work to the national squad, a relationship that would prove to be fruitful for both parties. Gabriel got to learn judo from some of the top practitioners in the world, including the Smadja family, and his judo training partners received tuition from one of BJJ's top competitors.
GF TEAM DAYS
In 2014 Gabriel Kitober returned to Brazil for family-related reasons and, as Master Osvaldo Alves was no longer coaching, Gabriel decided to join GF Team, an academy with a very similar approach to grappling as Kitober. That same year Gabriel moved to the United States, opening his own academy in Atlanta.
Gabriel Kitober vs Inácio Neto