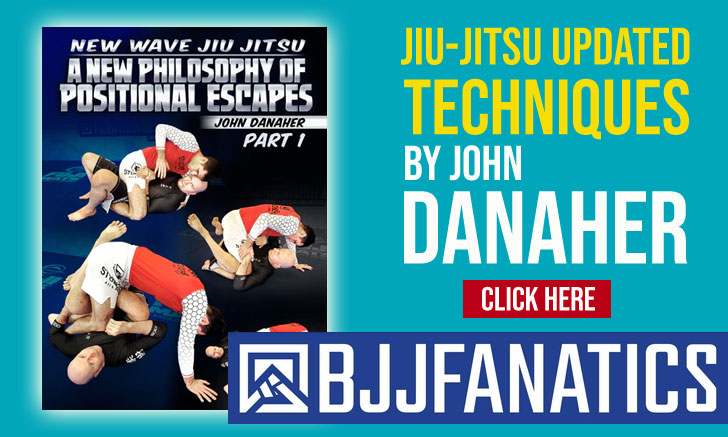 Gabrielle Garcia commonly known as Gabi Garcia is the most dominant Brazilian Jiu-Jitsu competitor in the female division's history, where she won the vast majority of important tournaments before receiving her black belt rank. The famous Gaúcha (person from a southern region of Brazil) has since reached the degree of black belt under the illustrious Fábio Gurgel, quickly becoming one of the brightest stars in the Alliance Academy, a camp that is regarded as the strongest in the sport. In 2014 Gabi Garcia failed a test for illegal substances by the USADA and was stripped of her 2013 IBJJF Pan American and World Titles.
Gabi Garcia Jiu-Jitsu
Full Name: Gabrielle Lemos Garcia
Nickname: Gabi or Gabis, both short was of saying, Gabrielle.
Lineage: Mitsuyo Maeda > Carlos Gracie > Helio Gracie > Rolls Gracie > Romero Cavalcanti > Fábio Gurgel > Gabrielle Garcia
Main Achievements:
1st Place ADCC World Championship (2019 / 2017 / 2013 / 2011)
1st Place IBJJF World Championship (2013***/2012**/2011**/2010**)
1st Place IBJJF Pans Championship (2019**/2013***/2011**/2010**)
1st Place UAEJJF Abu Dhabi Pro Champion (2010/2011)
1st Place CBJJ Brazilian Nationals (2010**)
1st Place IBJJF European Open (2015**/2011*)
3rd Place IBJJF World Championship (2021*)
3rd Place ADCC (2022)
Main Achievements (Colored Belts):
1st Place IBJJF World Championship (2008 brown)
1st Place CBJJ Brazilian Nationals (2009 brown)
1st Place IBJJF World No-Gi Championship (2009/2008 brown)
* Absolute
** Weight and absolute
***Stripped of title
Favorite Position: Kimura lock & Americana
Weight Division: Pesado (Over 69kg/151lbs)
Team/Association: Alliance
Gabrielle Garcia Biography
Gabrielle Garcia was born on the 17th of November 1985 in the state of Rio Grande do Sul, Brazil. She was very sporty from the get-go, practicing a variety of activities, namely volleyball, team handball, and field hockey, where she was most successful in her early and mid-teens, playing in a high-level team.
Gabrielle moved to Sao Paulo with her family when she was 13 years of age. Her uncle trained Jiu-Jitsu and she was curious to give it a try. She visited a local gym and took a class with a coach who went by the name "Johnny" and there she stayed for a while.
Gabrielle was very successful as a competitor from the start, but she didn't seek a career in the sport. She kept a busy schedule trying to juggle both training and her studies, but after some time she came to terms with placing her advertising career on hold, on the last year of her university course. At the time she was already training with Fabio Gurgel and she had the full support of her family, especially her father who is a big BJJ enthusiast.
In 2009 Gabrielle fought the World No-Gi Championship, a competition she had won the previous year. Being the favorite to win, Gabrielle cruised to the final with ligament damage to the knee. She almost missed the final as the pain was getting close to unbearable, but again rising to the occasion, Gabrielle managed to fight and win in the final match against Emily Wetzel.
With her training schedule stretched to a maximum with training sessions 3 times per day, Gabrielle Garcia had an amazing competitive year, winning the Pan American, the "Brasileiro" and the World Pro Cup as well as the "Mundial", receiving her long-awaited black belt from the hands of her master Fabio Gurgel on the podium of the World Championships.
On February 2014 the USADA (United States Anti-Doping Agency), the organization responsible for testing IBJJF's athletes for Performance Enhancing Drugs (PED) announced that Gabrielle Garcia had used such substances during the course of her 2013 campaign. She was stripped of her titles for that year, however, she was found to have used PED's unknowingly and as such was not suspended from the organization.
Gabrielle Garcia Grappling Record
71 WINS
BY POINTS


BY ADVANTAGES




BY SUBMISSION




BY DECISION




BY PENALTIES




BY DQ



37 SUBMISSIONS WINS
#fad11b
Shoulder Pressure
5
2
10 LOSSES
BY POINTS


BY ADVANTAGES




BY SUBMISSION




BY DECISION




BY PENALTIES




BY DQ



2 SUBMISSIONS LOSSES
#86e620
Choke from back
50
1
Gabrielle Garcia Fight History
Gabi Garcia vs Mackenzie Dern

Gabi Garcia vs Luzia Fernandes