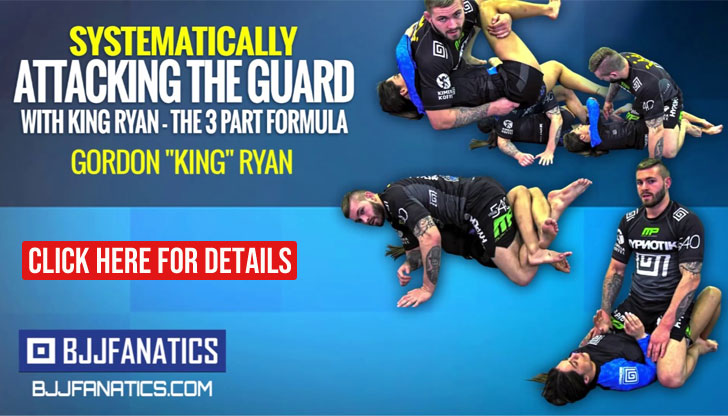 Gunnar Nelson is a professional Jiu Jitsu BJJ) and Mixed Martial Arts (MMA) fighter from Iceland. One of the strongest competitors in the European grappling scene, Gunnar became a household name in the sport after placing fourth in the ADCC tournament (open weight division) in 2009. Gunnar Nelson has been one of the youngest Europeans to have received a BJJ black belt (he was 21 years old) and with only 4 years of training.
Gunnar Nelson Jiu Jitsu
Nickname: "Gunni" which is short for Gunnar.
Lineage: Mitsuyo Maeda > Carlos Gracie > Helio Gracie > Carlos Gracie Jr > Renzo Gracie > Gunnar Nelson
Main Achievements (BJJ):
IBJJF Pan American Champion (2009 brown)
IBJJF Pan American No Gi Champion (2009** black)
IBJJF New York Open Champion (2009 brown)
IBJJF World Silver Medallist (2009 brown)
Scandinavian Open 2nd Place (2009)
Weight Division (BJJ): Meio Pesado (88kg/194lbs)
Team/Association: Mjölnir – SBG/Renzo Gracie
Gunnar Nelson Biography
Gunnar Nelson was born on the 28th of July 1988 in Iceland. He grew up amongst sports, namely Ice Hockey and football (soccer), though he soon transitioned to Karate (Goju Ryu style). His athleticism and keen eye for detail led him to success in Karate, and by the time he was 16 he had already won 3 national juvenile kumite tournaments and was considered one of the top up and coming "karateka" in the country.
As he grew, he became more interested in MMA, and wanted to follow that career; with this in mind in 2005 he decided to take on Brazilian Jiu Jitsu. Gunnar's drive to be successful led him to take several trips abroad to get the best possible training, and so frequent travels to the United Kingdom led him to Matt Thornton (who awarded him his blue and purple belts) and John Kavanagh (who gave him his brown belt). By 2007 Gunnar Nelson's MMA career was already well underway.
Gunnar also made several trips to New York where he befriended Renzo Gracie. There his game was brought to the next level by training with top level BJJ practitioners. It was under Renzo's guidance that Gunner achieved some of his biggest tournament wins, with victories at the New York Open and the Pan American (Gi and Nogi). It was also Renzo who awarded Gunnar Nelso his black belt on the 30th of September 2009.
PLEASE NOTE: The grappling record (below) only relates to black belt division matches.
Gunnar Nelson Grappling Record
4 WINS
BY POINTS


BY ADVANTAGES




BY SUBMISSION




BY DECISION




BY PENALTIES




BY DQ



1 SUBMISSION WINS
5 LOSSES
BY POINTS


BY ADVANTAGES




BY SUBMISSION




BY DECISION




BY PENALTIES




BY DQ



1 SUBMISSION LOSSES
Gunnar Nelson Fight History
ID
Opponent
W/L
Method
Competition
Weight
Stage
Year
2260

James Brasco

James Brasco
L
Referee Decision
ADCC
88KG
R1
2009
2305

Alexandre Ribeiro

Alexandre Ribeiro
L
Kneebar
ADCC
ABS
SF
2009
2309

Vinny Magalhaes

Vinny Magalhaes
L
Pts: 3x0
ADCC
ABS
3RD
2009
3271

Andre Galvao

Andre Galvao
L
Pts: 3x0
ADCC
88KG
4F
2011
3313

Alexandre Ribeiro

Alexandre Ribeiro
L
Pts: 2x0
ADCC
ABS
4F
2011
2300

Jeff Monson

W
Pts: 3x0
ADCC
ABS
R1
2009
2304

David Avellan

W
RNC
ADCC
ABS
4F
2009
3243

Marko Helen

W
Pts: 5x0
ADCC
88KG
R1
2011
3304

Bruno Frazatto

Bruno Frazatto
W
Points
ADCC
ABS
R1
2011
Gunnar Nelson vs Clark Gracie

Gunner Nelson vs Michael Russell

Gunnar Nelson vs Sam Elsdon