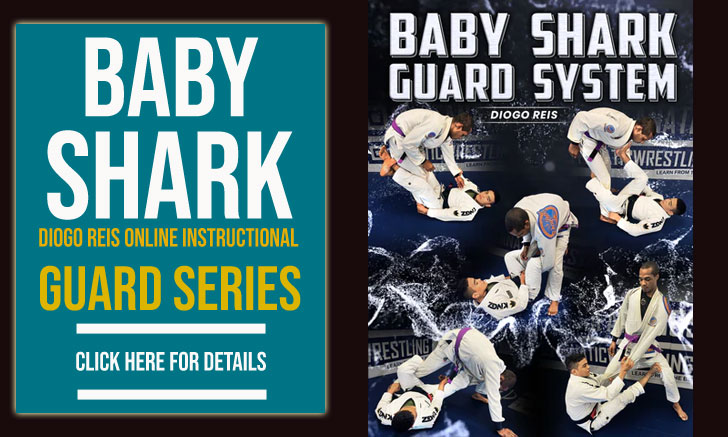 Victor Nithael de Oliveira Marques, commonly known as Victor Nithael, is a jiu-jitsu pro athlete and a black belt under Rodrigo Feijão, who represented both the Clube Feijão and Nova União teams on the sport's international circuit. Working extensively with coaches Feijão and Ivan Lima – the latter in the earlier stages of his career – Nithael became widely regarded as one of grappling's top prospects, particularly after his wins on the International Brazilian Jiu-Jitsu Federation (IBJJF) league, namely in tournaments such as the World Championships and the Brazilian Nationals.
Victor Nithael Jiu-Jitsu
Full Name: Victor Nithael de Oliveira Marques
Nickname: N/A
Lineage: Carlos Gracie > Helio Gracie > Carlson Gracie > André Pederneiras > Rodrigo Feijão > Victor Nithael
Main Achievements:
1st Place IBJJF South American Championship (2021)
1st Place IBJJF Rio Open (2021)
2nd Place Copa Podio FW GP (2021)
Main Achievements (Colored Belts):
1st Place IBJJF World Championship (2017 purple)
1st Place CBJJ Brazilian Nationals (2016 blue)
1st Place CBJJ Brazilian Team Nationals (2019 brown)
1st Place CBJJE Brazilian Nationals (2020 brown)
1st Place UAEJJF Grand Slam, LDN (2018 purple)
2nd Place CBJJ Brazilian Nationals (2018 brown)
3rd Place CBJJ Brazilian Nationals (2017 blue)
3rd Place IBJJF European Open (2018 purple, 2020 brown)
Favorite Position/Technique: Open Guard
Weight Division: Peso Leve (76,00 kg / 168.0 lbs)
Team/Association: Nova União / Clube Feijão
Victor Nithael Biography
Victor Nithael was born on December 17, 1997, in Aracaju, the capital of Sergipe state on Brazil's northeast coast.
Growing up Victor was a football (soccer) addict, playing the sport at a club level, regionally. As he grew into his early teens, Nithael's older brother started taking him to watch jiu-jitsu classes at a local club, a sport Victor's brother had started at the time. Seeing Victor's growing interest in grappling, his brother decided to pay for 13-year-old Nithael's tuition.
Professor Emilio was Victor's first instructor in this martial art, a classroom he joined in August 2011. Nithael trained under the guidance of Emilio up until his blue belt, a time when he relocated and left the gym. Victor's tuition was then passed on to coach Ivan Lima, Nithael was 15 years old at the time of the transition.
Nithael continued to prosper in the sport under the guidance of Lima up until his 17th birthday. At that point, coach Ivan incentivized Victor to seek a more professional training environment for his career progression, leading the star pupil to Rodrigo Feijão's academy in Maringá – a world-famous gym for its continuous production of top tier talent.
Arriving as a blue belt, Victor Nithael grew exponentially as an athlete under the experienced tuition of Feijão, quickly being referenced by the specialized media as one of the sport's hottest prospects – particularly after he conquered his purple belt world title (2017).
After an exciting career as a colored belt, in November 2020, Victor Nithael was awarded his black belt from his long-time instructor, Rodrigo "Feijão" Silva.
Cover photo by Vitor Freitas (IG @vitorgmfreitas)
Victor Nithael Grappling Record
38 WINS
BY POINTS


BY ADVANTAGES




BY SUBMISSION




BY DECISION




BY PENALTIES




BY DQ



8 SUBMISSIONS WINS
#5AD3D1
Terra footlock
13
1
#fad11b
Teepee choke
13
1
18 LOSSES
BY POINTS


BY ADVANTAGES




BY SUBMISSION




BY DECISION




BY PENALTIES




BY DQ



3 SUBMISSIONS LOSSES
#5AD3D1
Anaconda choke
33
1
Victor Nithael Fight History
ID
Opponent
W/L
Method
Competition
Weight
Stage
Year
24703

Lucas Gualberto

Lucas Gualberto
L
Pts: 2x0
Grand Slam RJ
77KG
R1
2020
25112

Yan Silveira

L
Points
Brazil Nat. Pro
77KG
4F
2021
26370

Murilo Amaral

Murilo Amaral
L
Referee Decision
SA Cont. Pro
69KG
4F
2021
26380

Diego Oliveira

Diego Oliveira
L
Pts: 9x1
SA Cont. Pro
69KG
RPC
2021
26784

Vinicius Pereira

Vinicius Pereira
L
Points
Rio Winter Open
76KG
SF
2021
27165

Vinicius Pereira

Vinicius Pereira
L
Pts: 2x0
Copa Podio
70KG
F
2021
28049

Sergio Soares

L
Pts: 10x8
Brasileiro
76KG
SF
2021
28490

Alessandro Botelho

L
Pts: 3x0
Grand Slam RJ
69KG
8F
2021
29876

Lucas Protasio

Lucas Protasio
L
RNC
Rio SMO
76KG
F
2022
30129

Jadson Araujo

L
Pts: 0x0, Adv
Sul Brasileiro
76KG
SF
2022
31652

Andy Murasaki

Andy Murasaki
L
Pts: 4x2
Pan American
76KG
R2
2022
32922

Jonnatas Gracie

Jonnatas Gracie
L
Pts: 4x4, Adv
World Champ.
76KG
4F
2022
33950

Alessandro Botelho

L
Toe hold
Grand Slam RJ
69KG
SF
2022
33954

Marlus Salgado

L
Anaconda choke
Grand Slam RJ
69KG
RPC
2022
34477

Cleison Gabriel

L
Pts: 5x4
AJP SA Team
69KG
SF
2022
36233

Jackson Bernardo

L
Pts: 2x1
WP Qualifier
77KG
SF
2022
37170

Natan Chueng

Natan Chueng
L
Pts: 4x2
European Open
76KG
R2
2023
37993

Alessandro Botelho

L
Referee Decision
Curitiba SMO
76KG
F
2023
25111

Carlos Sedlacek

W
Pts: 5x2
Brazil Nat. Pro
77KG
R1
2021
25303

Leo Domingos

W
Pts: 5x0
Rio Open
76KG
4F
2021
25305

Marlus Salgado

W
Pts: 2x2, Adv
Rio Open
76KG
SF
2021
25306

Jonata Gomes

Jonata Gomes
W
Pts: 4x2
Rio Open
76KG
F
2021
26360

Jonathan Lopes

W
Pts: 7x0
SA Cont. Pro
69KG
R1
2021
26368

Cristian Polnov

W
Pts: 7x3
SA Cont. Pro
69KG
8F
2021
26378

Leandro Lima

W
Pts: 1x0
SA Cont. Pro
69KG
RPC
2021
26780

Ricardo Soranco

W
Armbar
Rio Winter Open
76KG
4F
2021
27143

Oziel Santos

W
Pts: 4x0
Copa Podio
70KG
RR
2021
27151

Ademir Barreto

Ademir Barreto
W
Pts: 2x0
Copa Podio
70KG
RR
2021
27154

Patrick Possamai

W
Pts: 2x2, Adv
Copa Podio
70KG
RR
2021
27159

Julio Arantes

W
Terra footlock
Copa Podio
70KG
RR
2021
27163

Raul Basilio

Raul Basilio
W
Pts: 4x4, Adv
Copa Podio
70KG
SF
2021
27387

Lucas Castelo

W
Triangle
Sul Americano
76KG
4F
2021
27393

Marlus Salgado

W
Pts: 4x4, Adv
Sul Americano
76KG
F
2021
28043

Everton Freitas

W
DQ
Brasileiro
76KG
R1
2021
28045

Bruno Bressan

W
Pts: 6x2
Brasileiro
76KG
4F
2021
28481

Yago Rodrigues

W
Pts: 4x2
Grand Slam RJ
69KG
R1
2021
29871

M. Albuquerque

W
Triangle
Rio SMO
76KG
4F
2022
29875

Leandro Lima

W
Pts: 5x4
Rio SMO
76KG
SF
2022
30125

Andre Fellipe

W
Armbar
Sul Brasileiro
76KG
4F
2022
31003

Everson Lara

W
Omoplata
Curitiba Open
76KG
R1
2022
31009

Walker Barroso

W
Injury
Curitiba Open
76KG
4F
2022
31011

Gustavo Barbosa

W
Armbar
Curitiba Open
76KG
SF
2022
32906

Italo Moura

Italo Moura
W
Pts: 0x0, Adv
World Champ.
76KG
R1
2022
32917

Espen Mathiesen

Espen Mathiesen
W
Referee Decision
World Champ.
76KG
8F
2022
33925

Lucas Carvalho

W
Pts: 5x5
Grand Slam RJ
69KG
R1
2022
33938

Artur Lanes

W
Pts: 4x0
Grand Slam RJ
69KG
8F
2022
33945

Leo Saggioro

Leo Saggioro
W
Pts: 3x3
Grand Slam RJ
69KG
4F
2022
34428

Artur Oliveira

W
Pts: 3x2
AJP SA Team
69KG
RR
2022
34435

Rogerio Junior

W
Pts: 6x0
AJP SA Team
69KG
RR
2022
34443

Eduardo Bastezini

W
Pts: 6x0
AJP SA Team
69KG
RR
2022
34484

Cleber Sousa

Cleber Sousa
D
---
AJP SA Team
69KG
3RD
2022
36227

Rodolfo Giarola

W
Pts: 5x0
WP Qualifier
77KG
R1
2022
36232

Luiz Paulo

Luiz Paulo
W
Pts: 6x5
WP Qualifier
77KG
4F
2022
37163

Luis Ribas

W
Pts: 9x6
European Open
76KG
R1
2023
37981

Alisson Souza

W
Pts: 4x4, Adv
Curitiba SMO
76KG
8F
2023
37989

Willian Anjos

W
Teepee choke
Curitiba SMO
76KG
4F
2023
37991

Luis Ribas

W
Pts: 4x2
Curitiba SMO
76KG
SF
2023
Victor Nithael x Andy Murasaki (2018)