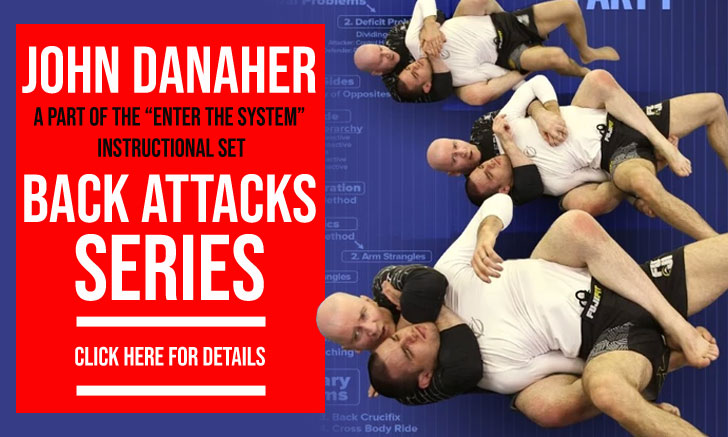 Charles Negromonte is a Brazilian jiu jitsu black belt under Zé Radiola, and a member of Roger Gracie's RGA association. One of the most successful competitors in Europe's grappling circuit, Charles Negromonte has conquered medals in important international events such as the IBJJF World No-Gi Championship and European Championships (Gi and No-Gi) as well as CBJJ's Brazilian Nationals and the UAEJJF's Abu Dhabi Grand Slam – London.
Charles Negromonte Jiu Jitsu
Full Name: Charles Negromonte Santos
Nickname: Negromonte is often referenced as "Charlão" by his friends. A friendly way of saying Charles in Portuguese jargon.
Lineage: Mitsuyo Maeda > Carlos Gracie > Helio Gracie > Carlos Gracie Jr > José Olímpio > Charles Negromonte
Main Achievements:
IBJJF European No-Gi Open Champion (2015)
IBJJF South American Champion (2013)
CBJJ Brazilian National No-Gi Champion (2014)
UAEJJF King of Mats Champion (2018)
UAEJJF Grand Slam Tour – London Champion (2016)
UAEJJF Grand Slam Tour – Abu Dhabi Champion (2018)
IBJJF London International Open Champion (2013)
IBJJF London Winter Open Champion (2015)
IBJJF World No-Gi 2nd Place (2016)
CBJJ Brazilian National No-Gi 2nd Place (2014*)
IBJJF European No-GI Open 2nd Place (2015*)
IBJJF London Winter Open 2nd Place (2015*/2016)
IBJJF World No-Gi 3rd Place (2015)
IBJJF European Open 3rd Place (2016)
CBJJ Brazilian National 3rd Place (2013)
Main Achievements (Colored Belts):
CBJJ Brazilian National Championship Runner-up (2012 brown)
IBJJF European Open Championship Runner-up (2011 brown)
IBJJF World Championship 3rd Place (2011 brown)
CBJJ Brazilian National Championship 3rd Place (2010/2011 brown)
* Absolute
** Weight and absolute
Favorite Position/Technique: Slide-in Choke from back
Weight Division: Meio Pesado (88,30 kg / 195.0 lbs)
Team/Association: Roger Gracie Academy / ZR Team
Charles Negromonte Biography
Charles Negromonte was born on September 29, 1988 in Recife growing up in a nearby town named Paulista – both located in the Brazilian state of Pernambuco.
Although Charles spent a few months training judo when he was 6 years old, he had no particular interest in martial arts while growing up. Instead Negromonte's love lied in football (soccer), a sport he played competitively for years.
When Charles' local football club was forced to close down due to financial difficulties, Negromonte turned his focus to skateboarding, an activity that he practised relentlessly for a few years, even entering freestyle competitions.
In 2005 Charles Negromonte became aware of jiu jitsu through his brother Orlando "Olhão", who already practiced the gentle art in a neighbouring academy. Around March that year Charles decided to join that same grappling team, transferring his skating focus towards BJJ.
Negromonte remained with the local jiu jitsu club all the way up to brown belt, a time when he finished high-school and decided to become a professional jiu jitsu competitor. His life choice demanded a level of dedication he could not find at his gym, and for that reason he decided to join Zé Radiola's team, one of the most prosperous grappling schools in the world. Due to the distance between his home town and Radiola's academy Charles chose to move into the gym, sleeping on the mats of the (then) Gracie Barra headquarters in Pernambuco.
It was also at the academy that Charles first started helping out with the classes, learning the coaching trade while picking up his first international coaching experience by spending 3 months in Poland, teaching jiu jitsu at the Copacabana academy – a gym affiliated with Braulio Estima at the time (Estima who was also a student of Radiola). After the Polish experience, Negromonte relocated to England for awhile in order to train with Braulio and Victor Estima.
Charles spent a few years at brown belt, always making the podium of important tournaments in the International Jiu Jitsu Federation's (IBJJF) circuit, but never winning (and always losing either the final or semi-final by 2 points). In 2011 when the discussion to be promoted arose, Charles asked to stay another year in the division so he could break this "spell" that was haunting him. Unfortunately for Negromonte, 2012 brought him the same frustration and he was finally upgraded to black belt in July 1st of 2012.
After being promoted Charles Negromonte returned to England in preparation for a few up and coming events. While in the United Kingdom, training mainly with the Estima brothers in Birmingham, Negromonte also travelled regularly to London in order to train with the legendary Roger Gracie. With the strengthening of the relationship between Charles and the Gracie, Roger made an offer for Negromonte to move to London and join the Roger Gracie Academy team, an offer accepted after the nod by both coach Radiola and Braulio Estima.
As a black belt Negromonte's career flourished, stearing away from the bad luck he had as a brown belt by conquering important titles such as the South American Championship and the European No-Gi Open, among many others.
Cover photo by William Burkhardt of BJJ Pix.
C. Negromonte Grappling Record
88 WINS
BY POINTS


BY ADVANTAGES




BY SUBMISSION




BY DECISION




BY PENALTIES




BY DQ



38 SUBMISSIONS WINS
#214eb8
Choke from back
16
6
#fad11b
Mounted X choke
11
4
#224aba
Arm in Ezekiel
5
2
#ff9124
Shoulder pressure
3
1
#22c9a5
Choke from mount
3
1
#fad223
Bow and arrow
3
1
#03861f
Triangle armbar
3
1
#03b41f
Inverted triangle
3
1
#03c61f
Reverse triangle
3
1
31 LOSSES
BY POINTS


BY ADVANTAGES




BY SUBMISSION




BY DECISION




BY PENALTIES




BY DQ



3 SUBMISSIONS LOSSES
C. Negromonte Fight History
ID
Opponent
W/L
Method
Competition
Weight
Stage
Year
4445

Fernando Terere

Fernando Terere
L
Pts: 4x0
European Open
82KG
4F
2013
5360

Leandro Lo

Leandro Lo
L
Pts: 4x2
Pan American
82KG
4F
2014
5537

Claudio Mattos

Claudio Mattos
L
Referee Decision
Brasileiro
82KG
SF
2014
5701

Leo Nogueira

Leo Nogueira
L
Pts: 5x0
World Champ.
ABS
R3
2014
6482

Renato Cardoso

Renato Cardoso
L
Referee Decision
European
ABS
R3
2015
6683

Jackson Sousa

Jackson Sousa
L
Pts: 0x0, Adv
London WO
ABS
F
2015
7025

Jackson Sousa

Jackson Sousa
L
Pts: 4x0
Rome Open
ABS
SF
2015
7445

Vinicius Marinho

Vinicius Marinho
L
Pts: 3x0
World Champ.
82KG
8F
2015
8432

Thiago Sa

Thiago Sa
L
Pts: 3x0
NoGi Worlds
85KG
SF
2015
8478

Mahamed Aly

Mahamed Aly
L
Toe hold
NoGi Worlds
ABS
8F
2015
8931

Alan Finfou

Alan Finfou
L
Pts: 0x0, Adv
European Open
82KG
SF
2016
9119

Jackson Sousa

Jackson Sousa
L
Pts: 4x2
London WO
94KG
F
2016
9124

Jackson Sousa

Jackson Sousa
L
Pts: 5x2
London WO
ABS
SF
2016
9608

Renato Cardoso

Renato Cardoso
L
Pts: 2x0
World Pro
85KG
8F
2016
10012

Leandro Lo

Leandro Lo
L
Pts: 8x0
World Champ.
88KG
8F
2016
10912

Josh Hinger

Josh Hinger
L
Pts: 11x0
NoGi Worlds
85KG
F
2016
11691

Valdir Araujo

Valdir Araujo
L
Referee Decision
ADCC SP Trials
88KG
SF
2017
12586

Claudio Calasans

Claudio Calasans
L
Kneebar
WP BR Qualifier
85KG
F
2017
14126

Jackson Sousa

Jackson Sousa
L
Pts: 0x0, Adv
London Fall NG.O
ABS
F
2017
14668

Murilo Santana

Murilo Santana
L
Pts: 0x0, Adv
NoGi Worlds
85KG
SF
2017
14901

Horlando Monteiro

Horlando Monteiro
L
Pts: 2x0
European Open
88KG
4F
2018
15083

Adam Wardzinski

Adam Wardzinski
L
Pts: 4x2
British Nat. Pro
ABS
F
2018
15471

Isaque Bahiense

Isaque Bahiense
L
Toe hold
Grand Slam LDN
85KG
F
2018
16008

Jaime Canuto

Jaime Canuto
L
Pts: 2x0
King of Mats
85KG
RR
2018
16512

Matheus Diniz

Matheus Diniz
L
Pts: 2x2, Adv
World Champ.
88KG
8F
2018
16777

Gustavo Batista

Gustavo Batista
L
Pts: 7x0
ACBJJ World
85KG
F
2018
16792

Fellipe Andrew

Fellipe Andrew
L
Pts: 2x0
ACBJJ World
ABS
4F
2018
16875

Vinicius Gazola

L
Referee Decision
Spider Inv. 4F
O76KG
SPF
2018
19187

Horlando Monteiro

Horlando Monteiro
L
Pts: 6x0
London W. Open
ABS
F
2019
19347

Lucas Barbosa

Lucas Barbosa
L
Pts: 5x0
Grand Slam LDN
85KG
F
2019
22090

Isaque Bahiense

Isaque Bahiense
L
Pts: 10x6
KOM
85KG
SPF
2019
4334

Daniel Garcia

Daniel Garcia
W
Points
South American
88KG
SF
2013
4336

Claudio Mattos

Claudio Mattos
W
Choke from back
South American
88KG
F
2013
5159

Mathias Ribeiro

W
Points
London Open
82KG
4F
2013
5358

Vitor Oliveira

Vitor Oliveira
W
Kneebar
Pan American
82KG
R1
2014
5535

Unknown

W
Points
Brasileiro
82KG
4F
2014
6089

Claudio Mattos

Claudio Mattos
W
Pts: 2x0
Brasileiro NoGi
88KG
F
2014
6361

Martin Aedma

W
Choke from back
Finnish Open
ABS
SF
2015
6362

S. Brosche

W
DQ
Finnish Open
ABS
F
2015
6469

Sebastian Lecoq

W
Choke from mount
European
ABS
R2
2015
6668

Ygor Dantas

W
Bow and arrow
London WO
82KG
4F
2015
6670

Keith McKenzie

Keith McKenzie
W
Choke from back
London WO
82KG
F
2015
6680

Unknown

W
Mounted X choke
London WO
ABS
4F
2015
6681

Thiago Sa

Thiago Sa
W
Pts: 6x4
London WO
ABS
SF
2015
7434

Marcos Tinoco

Marcos Tinoco
W
Choke from back
World Champ.
82KG
R1
2015
7725

Darragh OConaill

Darragh OConaill
W
Pts: 12x0
London Open
82KG
F
2015
8423

Ezra Lenon

W
Armbar
NoGi Worlds
85KG
8F
2015
8428

Marcos Tinoco

Marcos Tinoco
W
Armbar
NoGi Worlds
85KG
4F
2015
8459

Rodrigo Silva

W
Pts: 6x0
NoGi Worlds
ABS
R1
2015
8805

Lecocq Sébastien

W
Mounted X choke
London Fall Open
82KG
SF
2015
8806

Darragh OConaill

Darragh OConaill
W
Points
London Fall Open
82KG
F
2015
8810

Unknown

W
Mounted X choke
London Fall Open
ABS
4F
2015
8811

T. Johannessen

W
Points
London Fall Open
ABS
SF
2015
8813

Luca Anacoreta

Luca Anacoreta
W
Pts: 4x2
London Fall Open
ABS
F
2015
8815

Santeri Lilius

Santeri Lilius
W
Triangle armbar
London NoGi F. O.
85KG
F
2015
8816

Alan Oliveira

W
Katagatame
London NoGi F. O.
ABS
F
2015
8830

Sergio Lourenco

D
---
Super 15
85KG
SPF
2015
8926

Darragh OConaill

Darragh OConaill
W
Pts: 15x0
European Open
82KG
R2
2016
8928

Vinicius de Castro

W
Inverted triangle
European Open
82KG
4F
2016
9118

Hassine Azarkan

W
Armbar
London WO
94KG
SF
2016
9201

Max Carvalho

Max Carvalho
W
Armbar
Grand Slam LDN
85KG
F
2016
9603

Thiago Sa

Thiago Sa
W
Pts: 2x0
World Pro
85KG
R1
2016
10854

Eduardo Rios

Eduardo Rios
W
Referee Decision
Polaris 4
85KG
SPF
2016
10905

Diogo Sampaio

Diogo Sampaio
W
Pts: 0x0, Adv
NoGi Worlds
85KG
R1
2016
10909

Thiago Sa

Thiago Sa
W
Pts: 7x0
NoGi Worlds
85KG
4F
2016
10910

Valdir Araujo

Valdir Araujo
W
Referee Decision
NoGi Worlds
85KG
SF
2016
11738

Ludy Goulart

W
Points
ADCC RJ
88KG
R2
2017
11740

Wesley Lobo

W
Points
ADCC RJ
88KG
8F
2017
12043

Faisal AlKitbe

Faisal AlKitbe
W
Armbar
Grand Slam LDN
85KG
SF
2017
12045

Santeri Lilius

Santeri Lilius
W
Ezekiel
Grand Slam LDN
85KG
F
2017
12576

Andre Reis

W
Pts: 13x0
WP BR Qualifier
85KG
R1
2017
12580

Diego Borges

Diego Borges
W
Pts: 2x2, Adv
WP BR Qualifier
85KG
4F
2017
12584

Rafael Carvalho

W
Ezekiel
WP BR Qualifier
85KG
SF
2017
14120

Joachim Sveinson

W
Points
London Fall NG.O
85KG
SF
2017
14121

Alec Baulding

Alec Baulding
W
Points
London Fall NG.O
85KG
F
2017
14123

Ali Monfaradi

Ali Monfaradi
W
Reverse triangle
London Fall NG.O
ABS
4F
2017
14124

Sergio Rios

Sergio Rios
W
Points
London Fall NG.O
ABS
SF
2017
14665

Craig Jones

Craig Jones
W
Pts: 7x0
NoGi Worlds
85KG
4F
2017
14797

Luis Venturino

W
Choke from back
Grand Slam AD
85KG
4F
2018
14800

Marcos Costa

Marcos Costa
W
Pts: 3x0
Grand Slam AD
85KG
SF
2018
14802

Isaque Bahiense

Isaque Bahiense
W
Referee Decision
Grand Slam AD
85KG
F
2018
14898

Rudson Mateus

Rudson Mateus
W
Pts: 2x2, Adv
European Open
88KG
R1
2018
15078

Bradley Hill

W
DQ
British Nat. Pro
85KG
F
2018
15082

Jamie Hughes

W
Submission
British Nat. Pro
ABS
SF
2018
15186

Marc Akakpovi

W
Pts: 9x0
Netherlands Pro
85KG
SF
2018
15187

Maciej Kozak

W
Shoulder pressure
Netherlands Pro
85KG
F
2018
15192

Marc Akakpovi

W
Pts: 29x0
Netherlands Pro
ABS
R1
2018
15466

Bruno Reale

W
Mounted X choke
Grand Slam LDN
85KG
R1
2018
15470

Max Lindblad

Max Lindblad
W
Referee Decision
Grand Slam LDN
85KG
SF
2018
15516

Aliaksandr Vara

W
Choke
ACB European
85KG
SF
2018
15517

Ayub M.

W
Pts: 6x0
ACB European
85KG
F
2018
15866

Bruno Reale

W
Submission
Torino Challenge
ABS
4F
2018
15869

Ronaldo Jesus

W
Choke
Torino Challenge
ABS
SF
2018
15871

Tommy Langaker

Tommy Langaker
W
Submission
Torino Challenge
ABS
F
2018
15872

Tommy Langaker

Tommy Langaker
W
Pts: 4x2
Torino Challenge
88KG
SF
2018
15873

Stefan Croitoru

W
Submission
Torino Challenge
88KG
F
2018
16003

Andre Galvao

Andre Galvao
W
Pts: 0x0, Adv
King of Mats
85KG
RR
2018
16010

Renato Canuto

Renato Canuto
W
Referee Decision
King of Mats
85KG
SF
2018
16011

Jaime Canuto

Jaime Canuto
W
Pts: 0x0, Adv
King of Mats
85KG
F
2018
16356

Ayub Magomadov

W
Arm in Ezekiel
Paris Spring Open
88KG
F
2018
16507

Thiago Sa

Thiago Sa
W
Referee Decision
World Champ.
88KG
R1
2018
16771

Maciej Kozak

W
Choke
ACBJJ World
85KG
R1
2018
16776

Rodrigo Caporal

Rodrigo Caporal
W
Referee Decision
ACBJJ World
85KG
SF
2018
17888

Douglas Mayer

W
Submission
German Nat. Pro
85KG
4F
2018
17890

Marc Akakpovi

W
Choke from back
German Nat. Pro
85KG
SF
2018
17891

Santeri Lilius

Santeri Lilius
W
Pts: 8x0
German Nat. Pro
85KG
F
2018
18133

Gabriel Cronemberger

W
Choke
Italy Nat. Pro
94KG
SF
2018
18135

Luca Anacoreta

Luca Anacoreta
W
Pts: 9x0
Italy Nat. Pro
94KG
F
2018
19125

Jamie Hughes

W
Choke
UK National Pro
94KG
F
2019
19180

Jacopo Pasquini

W
N/A
London W. Open
88KG
F
2019
19184

Chris Ilagan

W
N/A
London W. Open
ABS
4F
2019
19186

Dimitri Vostrivov

W
N/A
London W. Open
ABS
SF
2019
19346

Igor Sousa

W
Pts: 4x4, Adv
Grand Slam LDN
85KG
SF
2019
21271

Santeri Lilius

Santeri Lilius
D
---
Battle Grapple
85KG
SPF
2019
22174

A. Vieira

W
Ezekiel
Grand Slam RJ
85KG
R1
2019
22179

Matheus Spirandeli

Matheus Spirandeli
W
Pts: 2x0
Grand Slam RJ
85KG
4F
2019
22181

Rafael Paganini

Rafael Paganini
W
Arm in Ezekiel
Grand Slam RJ
85KG
SF
2019
22182

Igor Sousa

W
Pts: 4x4, Adv
Grand Slam RJ
85KG
F
2019
22828

Bredley Hill

W
Pts: 14x0
Grand Slam AD
85KG
4F
2020
22830

Max Lindblad

Max Lindblad
W
Points
Grand Slam AD
85KG
SF
2020
22832

Julio Anjos

Julio Anjos
W
Points
Grand Slam AD
85KG
F
2020
Charles Negromonte Highlight London Fall Open 2015