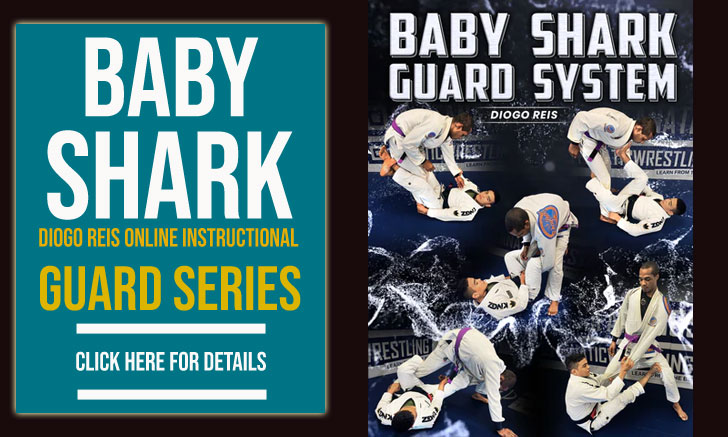 Charles Negromonte is a Brazilian jiu-jitsu black belt under Zé Radiola and a former member of Roger Gracie's Association (RGA). Widely regarded as one of the top medium-heavyweight competitors of his generation, Charles Negromonte earned his reputation by earning important medals of the International Brazilian Jiu-Jitsu Federation (IBJJF) and Abu Dhabi Jiu-Jitsu Pro Tour (AJP) circuits such as the World No-Gi Championship, European Championships (Gi and No-Gi) as well as CBJJ's Brazilian Nationals and the Abu Dhabi Grand Slam.
Charles Negromonte Jiu Jitsu
Full Name: Charles Negromonte Santos
Nickname: Negromonte is often referenced as "Charlão" by his friends. A friendly way of saying Charles in Portuguese jargon.
Lineage: Carlos Gracie > Helio Gracie > Carlos Gracie Jr > José Olímpio > Charles Negromonte
Main Achievements:
1st Place IBJJF European Open NOGI (2015)
1st Place IBJJF South American Championship (2013)
1st Place CBJJ Brazilian Nationals NOGI (2014)
1st Place AJP King of Mats (2018)
1st Place AJP Grand Slam, LDN (2016)
1st Place AJP Grand Slam, ADB Champion (2018 / 2020)
1st Place AJP Grand Slam, RJN Champion (2019)
1st Place AJP British National Pro (2019)
1st Place ACB European Championship (2018)
1st Place IBJJF London Open (2013)
1st Place IBJJF London Winter Open (2015)
1st Place Torino JJ Challenge (2018**)
2nd Place IBJJF World Championship NOGI (2016)
2nd Place CBJJ CBJJ Brazilian Nationals NOGI (2014*)
2nd Place IBJJF European Open NOGI (2015*)
2nd Place IBJJF London Winter Open (2015*/2016)
2nd Place ACB World Championship (2018)
3rd Place IBJJF World Championship NOGI (2015)
3rd Place IBJJF European Open (2016)
3rd Place CBJJ Brazilian Nationals (2013)
Main Achievements (Colored Belts):
2nd Place CBJJ Brazilian Nationals (2012 brown)
2nd Place IBJJF European Open Championship (2011 brown)
3rd Place IBJJF World Championship (2011 brown)
3rd Place CBJJ Brazilian Nationals (2010/2011 brown)
* Absolute
** Weight and absolute
Favorite Position/Technique: Well-Rounded
Weight Division: Meio Pesado (88,30 kg / 195.0 lbs)
Team/Association: Roger Gracie Academy / ZR Team
Charles Negromonte Biography
Charles Negromonte was born on September 29, 1988, in Recife growing up in a nearby town named Paulista – both located in the Brazilian state of Pernambuco.
Although Charles spent a few months training judo when he was 6 years old, he had no particular interest in martial arts while growing up. Instead, Negromonte's love lied in football (soccer), a sport he played competitively for years.
When Charles' local football club was forced to close down due to financial difficulties, Negromonte turned his focus to skateboarding, an activity that he practiced relentlessly for a few years, even entering freestyle competitions.
In 2005 Charles Negromonte became aware of jiu-jitsu through his brother Orlando "Olhão", who already practiced the gentle art in a neighboring academy. Around March that year, Charles decided to join that same grappling team, transferring his skating focus towards BJJ.
Negromonte remained with the local jiu-jitsu club all the way up to the brown belt rank, a time when he finished high school and decided to become a professional jiu-jitsu competitor. His life choice demanded a level of dedication he could not find at his gym, and for that reason, he decided to join Zé Radiola's team, one of the most prosperous grappling schools in the world. Due to the distance between his hometown and Radiola's academy Charles chose to move into the gym, sleeping on the mats of the (then) Gracie Barra headquarters in Pernambuco.
It was also at the academy that Charles first started helping out with the classes, learning the coaching trade while picking up his first international coaching experience by spending 3 months in Poland, teaching jiu jitsu at the Copacabana academy – a gym affiliated with Braulio Estima at the time (Estima who was also a student of Radiola). After the Polish experience, Negromonte relocated to England for a while in order to train with Braulio and Victor Estima.
Charles spent a few years at brown belt, always making the podium of important tournaments in the International Jiu-Jitsu Federation's (IBJJF) circuit, but never winning (and always losing either the final or semi-final by 2 points). In 2011 when the discussion to be promoted arose, Charles asked to stay another year in the division so he could break this "spell" that was haunting him. Unfortunately for Negromonte, 2012 brought him the same frustration and he was finally upgraded to black belt in July 1st of 2012.
After being promoted Charles Negromonte returned to England in preparation for a few up-and-coming events. While in the United Kingdom, training mainly with the Estima brothers in Birmingham, Negromonte also traveled regularly to London in order to train with the legendary Roger Gracie. With the strengthening of the relationship between Charles and the Gracie, Roger made an offer for Negromonte to move to London and join the Roger Gracie Academy team, an offer accepted after the nod by both coach Radiola and Braulio Estima.
As a black belt Negromonte's career flourished, steering away from the bad luck he had as a brown belt by conquering important titles such as the South American Championship and the European No-Gi Open, among many others.
Cover photo by William Burkhardt of BJJ Pix.
C. Negromonte Grappling Record
103 WINS
BY POINTS


BY ADVANTAGES




BY SUBMISSION




BY DECISION




BY PENALTIES




BY DQ



45 SUBMISSIONS WINS
#214eb8
Choke from back
16
7
#5AD3D1
Mounted X choke
11
5
#ff9124
Arm in Ezekiel
4
2
#22c9a5
Shoulder pressure
2
1
#03861f
Choke from mount
2
1
#039a1f
Bow and arrow
2
1
#03b41f
Triangle armbar
2
1
#03c61f
Inverted triangle
2
1
#03d61f
Reverse triangle
2
1
40 LOSSES
BY POINTS


BY ADVANTAGES




BY SUBMISSION




BY DECISION




BY PENALTIES




BY DQ



3 SUBMISSIONS LOSSES
C. Negromonte Fight History
ID
Opponent
W/L
Method
Competition
Weight
Stage
Year
4450

Fernando Terere

Fernando Terere
L
Pts: 4x0
European Open
82KG
4F
2013
5374

Leandro Lo

Leandro Lo
L
Pts: 4x2
Pan American
82KG
4F
2014
5551

Claudio Mattos

Claudio Mattos
L
Referee Decision
Brasileiro
82KG
SF
2014
5715

Leo Nogueira

Leo Nogueira
L
Pts: 5x0
World Champ.
ABS
R3
2014
6500

Renato Cardoso

Renato Cardoso
L
Referee Decision
European
ABS
R3
2015
6701

Jackson Sousa

Jackson Sousa
L
Pts: 0x0, Adv
London WO
ABS
F
2015
7043

Jackson Sousa

Jackson Sousa
L
Pts: 4x0
Rome Open
ABS
SF
2015
7463

Vinicius Marinho

Vinicius Marinho
L
Pts: 3x0
World Champ.
82KG
8F
2015
8450

Thiago Sa

Thiago Sa
L
Pts: 3x0
NoGi Worlds
85KG
SF
2015
8496

Mahamed Aly

Mahamed Aly
L
Toe hold
NoGi Worlds
ABS
8F
2015
8949

Alan Finfou

Alan Finfou
L
Pts: 0x0, Adv
European Open
82KG
SF
2016
9137

Jackson Sousa

Jackson Sousa
L
Pts: 4x2
London WO
94KG
F
2016
9142

Jackson Sousa

Jackson Sousa
L
Pts: 5x2
London WO
ABS
SF
2016
9626

Renato Cardoso

Renato Cardoso
L
Pts: 2x0
World Pro
85KG
8F
2016
10030

Leandro Lo

Leandro Lo
L
Pts: 8x0
World Champ.
88KG
8F
2016
10930

Josh Hinger

Josh Hinger
L
Pts: 11x0
NoGi Worlds
85KG
F
2016
11714

Valdir Araujo

Valdir Araujo
L
Referee Decision
ADCC SP Trials
88KG
SF
2017
12610

Claudio Calasans

Claudio Calasans
L
Kneebar
WP BR Qualifier
85KG
F
2017
14155

Jackson Sousa

Jackson Sousa
L
Pts: 0x0, Adv
London FNGO
ABS
F
2017
14701

Murilo Santana

Murilo Santana
L
Pts: 0x0, Adv
NoGi Worlds
85KG
SF
2017
14940

Horlando Monteiro

Horlando Monteiro
L
Pts: 2x0
European Open
88KG
4F
2018
15131

Adam Wardzinski

Adam Wardzinski
L
Pts: 4x2
British Nat. Pro
ABS
F
2018
15519

Isaque Bahiense

Isaque Bahiense
L
Toe hold
Grand Slam LDN
85KG
F
2018
16056

Jaime Canuto

Jaime Canuto
L
Pts: 2x0
King of Mats
85KG
RR
2018
16562

Matheus Diniz

Matheus Diniz
L
Pts: 2x2, Adv
World Champ.
88KG
8F
2018
16832

Gustavo Batista

Gustavo Batista
L
Pts: 7x0
ACBJJ World
85KG
F
2018
16847

Fellipe Andrew

Fellipe Andrew
L
Pts: 2x0
ACBJJ World
ABS
4F
2018
16930

Vinicius Gazola

L
Referee Decision
Spider Inv. 4F
O76KG
SPF
2018
19283

Horlando Monteiro

Horlando Monteiro
L
Pts: 6x0
London WO
ABS
F
2019
19447

Lucas Barbosa

Lucas Barbosa
L
Pts: 5x0
Grand Slam LDN
85KG
F
2019
22230

Isaque Bahiense

Isaque Bahiense
L
Pts: 10x6
KOM
85KG
SPF
2019
30349

Luan Carvalho

Luan Carvalho
L
Referee Decision
ADCC BR2 Trials
88KG
8F
2022
32370

Gabriel Costa

Gabriel Costa
L
Pts: 2x2
Grand Slam AD
85KG
SF
2022
34018

Leon Brito

Leon Brito
L
Pts: 2x1
Grand Slam RJ
85KG
4F
2022
34025

Gabriel Costa

Gabriel Costa
L
Pts: 3x2
Grand Slam RJ
85KG
RPC
2022
34310

Elionai Braz

L
Pts: 2x0
Brasileiro NoGi
91KG
R1
2022
34342

Wallace Costa

Wallace Costa
L
Pts: 2x0
Brasileiro NoGi
ABS
4F
2022
35657

Adam Wardzinski

Adam Wardzinski
L
Adv
London FNGO
ABS
F
2022
36864

Vagner Rocha

Vagner Rocha
L
Pts: 0x0, Adv
NoGi Worlds
91KG
SF
2022
38223

Catriel Oliveira

Catriel Oliveira
L
Pts: 2x0
AJPGD LDN
94KG
4F
2023
4339

Daniel Garcia

Daniel Garcia
W
Points
South American
88KG
SF
2013
4341

Claudio Mattos

Claudio Mattos
W
Choke from back
South American
88KG
F
2013
5167

Mathias Ribeiro

W
Points
London Open
82KG
4F
2013
5372

Vitor Oliveira

Vitor Oliveira
W
Kneebar
Pan American
82KG
R1
2014
5549

Unknown

W
Points
Brasileiro
82KG
4F
2014
6103

Claudio Mattos

Claudio Mattos
W
Pts: 2x0
Brasileiro NoGi
88KG
F
2014
6379

Martin Aedma

W
Choke from back
Finnish Open
ABS
SF
2015
6380

S. Brosche

W
DQ
Finnish Open
ABS
F
2015
6487

Sebastian Lecoq

W
Choke from mount
European
ABS
R2
2015
6686

Ygor Dantas

W
Bow and arrow
London WO
82KG
4F
2015
6688

Keith McKenzie

Keith McKenzie
W
Choke from back
London WO
82KG
F
2015
6698

Unknown

W
Mounted X choke
London WO
ABS
4F
2015
6699

Thiago Sa

Thiago Sa
W
Pts: 6x4
London WO
ABS
SF
2015
7452

Marcos Tinoco

Marcos Tinoco
W
Choke from back
World Champ.
82KG
R1
2015
7743

Darragh OConaill

Darragh OConaill
W
Pts: 12x0
London Open
82KG
F
2015
8441

Ezra Lenon

W
Armbar
NoGi Worlds
85KG
8F
2015
8446

Marcos Tinoco

Marcos Tinoco
W
Armbar
NoGi Worlds
85KG
4F
2015
8477

Rodrigo Silva

W
Pts: 6x0
NoGi Worlds
ABS
R1
2015
8823

Lecocq Sébastien

W
Mounted X choke
London FO
82KG
SF
2015
8824

Darragh OConaill

Darragh OConaill
W
Points
London FO
82KG
F
2015
8828

Unknown

W
Mounted X choke
London FO
ABS
4F
2015
8829

T. Johannessen

W
Points
London FO
ABS
SF
2015
8831

Luca Anacoreta

Luca Anacoreta
W
Pts: 4x2
London FO
ABS
F
2015
8833

Santeri Lilius

Santeri Lilius
W
Triangle armbar
London FNGO
85KG
F
2015
8834

Alan Oliveira

W
Katagatame
London FNGO
ABS
F
2015
8848

Sergio Lourenco

D
---
Super 15
85KG
SPF
2015
8944

Darragh OConaill

Darragh OConaill
W
Pts: 15x0
European Open
82KG
R2
2016
8946

Vinicius de Castro

W
Inverted triangle
European Open
82KG
4F
2016
9136

Hassine Azarkan

W
Armbar
London WO
94KG
SF
2016
9219

Max Carvalho

Max Carvalho
W
Armbar
Grand Slam LDN
85KG
F
2016
9621

Thiago Sa

Thiago Sa
W
Pts: 2x0
World Pro
85KG
R1
2016
10872

Eduardo Rios

Eduardo Rios
W
Referee Decision
Polaris 4
85KG
SPF
2016
10923

Diogo Sampaio

Diogo Sampaio
W
Pts: 0x0, Adv
NoGi Worlds
85KG
R1
2016
10927

Thiago Sa

Thiago Sa
W
Pts: 7x0
NoGi Worlds
85KG
4F
2016
10928

Valdir Araujo

Valdir Araujo
W
Referee Decision
NoGi Worlds
85KG
SF
2016
11761

Ludy Goulart

W
Points
ADCC RJ
88KG
R2
2017
11763

Wesley Lobo

W
Points
ADCC RJ
88KG
8F
2017
12066

Faisal AlKitbe

Faisal AlKitbe
W
Armbar
Grand Slam LDN
85KG
SF
2017
12068

Santeri Lilius

Santeri Lilius
W
Ezekiel
Grand Slam LDN
85KG
F
2017
12600

Andre Reis

W
Pts: 13x0
WP BR Qualifier
85KG
R1
2017
12604

Diego Borges

Diego Borges
W
Pts: 2x2, Adv
WP BR Qualifier
85KG
4F
2017
12608

Rafael Carvalho

W
Ezekiel
WP BR Qualifier
85KG
SF
2017
14149

Joachim Sveinson

W
Points
London FNGO
85KG
SF
2017
14150

Alec Baulding

Alec Baulding
W
Points
London FNGO
85KG
F
2017
14152

Ali Monfaradi

Ali Monfaradi
W
Reverse triangle
London FNGO
ABS
4F
2017
14153

Sergio Rios

Sergio Rios
W
Points
London FNGO
ABS
SF
2017
14698

Craig Jones

Craig Jones
W
Pts: 7x0
NoGi Worlds
85KG
4F
2017
14836

Luis Venturino

W
Choke from back
Grand Slam AD
85KG
4F
2018
14839

Marcos Costa

Marcos Costa
W
Pts: 3x0
Grand Slam AD
85KG
SF
2018
14841

Isaque Bahiense

Isaque Bahiense
W
Referee Decision
Grand Slam AD
85KG
F
2018
14937

Rudson Mateus

Rudson Mateus
W
Pts: 2x2, Adv
European Open
88KG
R1
2018
15126

Bradley Hill

W
DQ
British Nat. Pro
85KG
F
2018
15130

Jamie Hughes

W
Submission
British Nat. Pro
ABS
SF
2018
15234

Marc Akakpovi

W
Pts: 9x0
Netherlands Pro
85KG
SF
2018
15235

Maciej Kozak

W
Shoulder pressure
Netherlands Pro
85KG
F
2018
15240

Marc Akakpovi

W
Pts: 29x0
Netherlands Pro
ABS
R1
2018
15514

Bruno Reale

W
Mounted X choke
Grand Slam LDN
85KG
R1
2018
15518

Max Lindblad

Max Lindblad
W
Referee Decision
Grand Slam LDN
85KG
SF
2018
15564

Aliaksandr Vara

W
Choke
ACB European
85KG
SF
2018
15565

Ayub M.

W
Pts: 6x0
ACB European
85KG
F
2018
15914

Bruno Reale

W
Submission
Torino Challenge
ABS
4F
2018
15917

Ronaldo Jesus

W
Choke
Torino Challenge
ABS
SF
2018
15919

Tommy Langaker

Tommy Langaker
W
Submission
Torino Challenge
ABS
F
2018
15920

Tommy Langaker

Tommy Langaker
W
Pts: 4x2
Torino Challenge
88KG
SF
2018
15921

Stefan Croitoru

W
Submission
Torino Challenge
88KG
F
2018
16051

Andre Galvao

Andre Galvao
W
Pts: 0x0, Adv
King of Mats
85KG
RR
2018
16058

Renato Canuto

Renato Canuto
W
Referee Decision
King of Mats
85KG
SF
2018
16059

Jaime Canuto

Jaime Canuto
W
Pts: 0x0, Adv
King of Mats
85KG
F
2018
16406

Ayub Magomadov

W
Arm in Ezekiel
Paris Spring Open
88KG
F
2018
16557

Thiago Sa

Thiago Sa
W
Referee Decision
World Champ.
88KG
R1
2018
16826

Maciej Kozak

W
Choke
ACBJJ World
85KG
R1
2018
16831

Rodrigo Caporal

Rodrigo Caporal
W
Referee Decision
ACBJJ World
85KG
SF
2018
17957

Douglas Mayer

W
Submission
German Nat. Pro
85KG
4F
2018
17959

Marc Akakpovi

W
Choke from back
German Nat. Pro
85KG
SF
2018
17960

Santeri Lilius

Santeri Lilius
W
Pts: 8x0
German Nat. Pro
85KG
F
2018
18209

Gabriel Cronemberger

W
Choke
Italy Nat. Pro
94KG
SF
2018
18211

Luca Anacoreta

Luca Anacoreta
W
Pts: 9x0
Italy Nat. Pro
94KG
F
2018
19220

Jamie Hughes

W
Choke
UK National Pro
94KG
F
2019
19276

Jacopo Pasquini

W
N/A
London WO
88KG
F
2019
19280

Chris Ilagan

W
N/A
London WO
ABS
4F
2019
19282

Dimitri Vostrivov

W
N/A
London WO
ABS
SF
2019
19446

Igor Sousa

W
Pts: 4x4, Adv
Grand Slam LDN
85KG
SF
2019
21393

Santeri Lilius

Santeri Lilius
D
---
Battle Grapple
85KG
SPF
2019
22319

A. Vieira

W
Ezekiel
Grand Slam RJ
85KG
R1
2019
22324

Matheus Spirandeli

Matheus Spirandeli
W
Pts: 2x0
Grand Slam RJ
85KG
4F
2019
22326

Rafael Paganini

Rafael Paganini
W
Arm in Ezekiel
Grand Slam RJ
85KG
SF
2019
22327

Igor Sousa

W
Pts: 4x4, Adv
Grand Slam RJ
85KG
F
2019
22991

Bredley Hill

W
Pts: 14x0
Grand Slam AD
85KG
4F
2020
22993

Max Lindblad

Max Lindblad
W
Points
Grand Slam AD
85KG
SF
2020
22995

Julio Anjos

Julio Anjos
W
Points
Grand Slam AD
85KG
F
2020
30310

Rafael Bernardes

W
Katagatame
ADCC BR2 Trials
88KG
R2
2022
30336

Rafael Tolmos

W
Referee Decision
ADCC BR2 Trials
88KG
R3
2022
32367

Nader Baker

W
Choke from back
Grand Slam AD
85KG
4F
2022
32374

Caio Mendonca

W
Mounted X choke
Grand Slam AD
85KG
RPC
2022
32375

P. Cadete

W
Pts: 6x0
Grand Slam AD
85KG
3RD
2022
34001

Vital Neto

W
Referee Decision
Grand Slam RJ
85KG
R1
2022
34012

Pedro Costa

W
Pts: 10x2
Grand Slam RJ
85KG
8F
2022
34332

Felipe Lucas

W
Katagatame
Brasileiro NoGi
ABS
R1
2022
34334

Rafael Paganini

Rafael Paganini
W
Pts: 7x0
Brasileiro NoGi
ABS
8F
2022
35649

Hugh Fletcher

W
RNC
London FNGO
91KG
SF
2022
35650

Janis Riekstins

W
Points
London FNGO
91KG
F
2022
35654

Max Lindblad

Max Lindblad
W
Katagatame
London FNGO
ABS
4F
2022
35656

Michael Neary

W
RNC
London FNGO
ABS
SF
2022
36862

Devhonte Johnson

Devhonte Johnson
W
Referee Decision
NoGi Worlds
91KG
4F
2022
37503

Igor Sousa

W
Referee Decision
Grand Slam SYD
94KG
F
2023
Charles Negromonte Highlight London Fall Open 2015