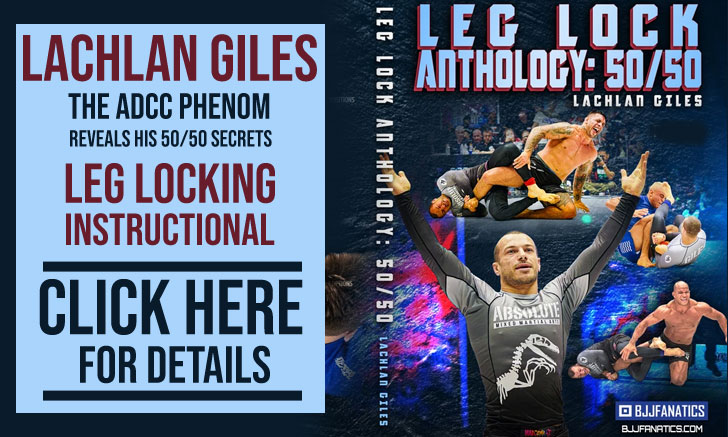 Gustavo Dantas is a former World Jiu Jitsu Champion from the famous Nova Uniao BJJ team in Rio de Janeiro – Brazil. Gustavo Dantas moved to the US in 1999, then teaching at the John Lewis's academy in Las Vegas, later establishing himself in Arizona where founded his own BJJ school, promoted grappling events with the AZBJJF (Arizona Brazilian Jiu-Jitsu Federation), while also running the non-profit organization Live Jiu-Jitsu and his The BJJ Mental Coach Podcast.
Gustavo Dantas Jiu Jitsu
Full Name: Gustavo Henrique Lourenco Dantas
Lineage: Mitsuyo Maeda > Carlos Gracie > Carlson Gracie > Andre Pederneiras > Gustavo Dantas
Main Titles and Achievements:
2010 Vegas Int. Open Champion (Black/Master) NV, USA;
2010 International Master & Senior Champion (Black/Senior 1/Feather);
2009 Rickson Gracie International Champion (Black/Adult/Light) Tokyo, Japan;
2008 Brazilian National Champion (Black/Light/Master) RJ, Brazil;
2002 World Cup – 3rd place (Black/Ultra Heavy/Adult) RJ, Brazil;
1998 Rio de Janeiro State champion (Brown/Feather/Adult) RJ, Brazil;
1997 & 98 World champion (Purple & Brown/Feather/Adult) RJ, Brazil;
1997 Campeonato Brasileiro por Equipes Champion (Purple/Light/Adult) RJ, Brazil;
1996 World Championships – 3rd place (Purple/Light/Adult) RJ, Brazil
Weight Category: Pena and Leve (Featherweight and Lightweight) 70kg-154lbs or 76kg-167.5lbs.
Favourite Technique: Triangle
Team/Association: Nova Uniao
Gustavo Dantas Biography
Gustavo Dantas was born on the 23rd of December 1974 in Rio de Janeiro, Brazil.
Jiu-Jitsu appeared in Gustavo's life at the age of 14 through a very small academy in Vila Isabel, RJ with coach Jair Couto. Although Dantas already trained Judo at the time, his brother (who trained BJJ) convinced Dantas to try a class and when he did, Gustavo immediately fell in love with the sport.
Even though Gustavo Dantas was still in his teens he realized that he wanted to be involved with Jiu-Jitsu for the rest of his life. The school where he trained focused on self defense, but Gustavo was more interested in the competition aspect of grappling, and for that reason, two years into his training with Jair Couto he decided to move to a more sport orientated school.
His chosen academy was that of Fernando Cruz. Under Cruz's guidance Dantas's Jiu Jitsu grew exponentially managing a very honorable 3rd place and subsequent bronze medal at the 1st World BJJ Championship in 1996 in the Purple Belt division.
Dantas' career under Fernando Cruz's tutelage seemed to be well underway, but sadly six months after the "Mundial" Fernando stopped teaching due to personal problems. Gustavo found himself adrift but that didn't happen for long as he soon joined André Pederneiras at Nova Uniao. It was André who awarded Gustavo Dantas his brown belt, followed by his black belt on December 1998.
Gustavo Dantas was part of the golden generation of Nova Uniao fighters, regarded by many as the best lightweights team to have ever competed. The workgroup consisted of athletes such as Vitor "Shaolin", Robson Moura, Renato "Charuto" Verissimo, Leo Santos and Rodrigo "Feijao".
During 1998 Dantas travelled to the U.S. for the first time where he competed at the Joe Moreira International Championship in Irvine, California alongside his master André Pederneiras. André won his Super Fight while Gustavo won the Brown Belt/Feather and Open Class divisions. Four months later, on January of 1999 Gustavo moved to Las Vegas to pursue his dream of earning his living as a coach. Once there he taught at John Lewis's School (the very 1st Nova Uniao School in the U.S.), after receiving his Black Belt and Bachelor's degree in Physical Education.
Dantas decided to move to Arizona on October 2000. Six months prior to the definitive move he had joined AZ Combat Sports, a Kickboxing gym headed by Trevor Lally. Gustavo had met Trevor's twin brother, Todd, in Las Vegas and Todd had set up a seminar for Dantas at the gym. After that they decided to join forces and include a BJJ program at their gym.
AZ Combat Sports was Gustavo's home for eleven years, that until March 6, 2012 when the Gustavo Dantas BJJ Academy was founded in Tempe, Arizona.
Due to struggling with some competition anxiety, Gustavo started to study mental skills training and personal development, becoming a certified mental coach, life coach and high performance coach before he started a new venture in 2014 named The BJJ Mental Coach, a BJJ program designed to help athletes cope with the stresses of competition. He later launched a help book: "Launching your BJJ competition journey after 30" (Ten steps to maximize your tournament experience).
Gustavo Dantas is also the co-founder of the non profit organization Live Jiu-Jitsu, which supports social projects in Brazil and the United States. Projects who offer free jiu-jitsu classes to unprivileged children and young adults in impoverished communities, hoping to inspire those to pursue their goals and dreams outside a life of crime. Donations help projects to buy new mats, gi's and tournament registrations.
During 2018 Gustavo is retired from teaching at his GD Jiu-Jitsu Academy, becoming a student in the classroom while operating the business side of the gym. 2018 was also the year when Dantas launched his The BJJ Mental Coach Podcast.
Gustavo Dantas Online Presence:
gdjiujitsu.com
azbjjf.com
livejiu-jitsu.org
thebjjmentalcoach.com
thebjjmentalcoachpodcast.com
Gustavo Dantas Highlight