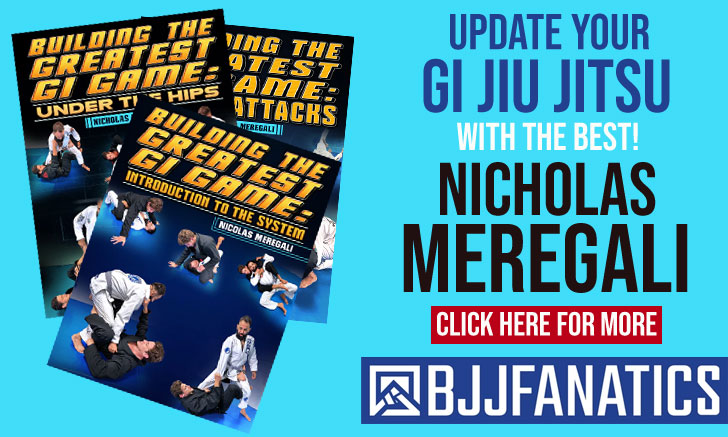 Éricka Almeida is a Brazilian jiu-jitsu black belt under Herman Gutierrez, who also worked extensively with coach Rodrigo Fajardo of the Gracie Barra Academy. Known mainly for her work as a cage fighter, competing in prime mixed martial arts (MMA) promotions such as Jungle Fight and the Ultimate Fighting Championship (UFC), Almeida is also a revered grappling competitor, with wins at the International Brazilian Jiu-Jitsu Federation's (IBJJF) South America Championship and Brazilian Nationals.
Éricka Almeida Jiu-Jitsu
Full Name: Éricka Wannessa Almeida
Nickname: N/A
Lineage: Mitsuyo Maeda > Carlos Gracie > George Gracie > Octávio de Almeida (Senior) > Octávio de Almeida Junior > Herman Gutierrez > Éricka Almeida
Main Achievements:
1st Place IBJJF South American Championship (2018)
1st Place IBJJF Brazilian Nationals (2018)
1st Place UAEJJF Brazil National Pro (2019)
1st Place IBJJF Curitiba Open (2019**)
2nd Place UAEJJF Brazil National Pro (2019)
* Absolute
** Weight and absolute
Favorite Position/Technique: Closed Guard
Weight Division: Peso Médio (69,00 kg / 152.5 lbs)
Team/Association: Gracie Barra
Éricka Almeida Biography
Éricka Almeida was born on March 05, 1989 in Sorocaba, a municipality in the state of São Paulo, Brazil.
Growing up Éricka practiced a number of sports, though her competitive focus was set on basketball and athletics. At the age of 17 (2007), she started working at a gym's reception desk where Almeida had to experiment all classes available on the academy's schedule, in order to better serve potential walk-in clients. One of the disciplines taught there was jiu-jitsu, and it was this particular one that caught Ericka's attention straight away.
Herman Gutierrez became Ericka's coach from the very first class and the person who followed Almeida throughout her colored belt progression. Although with a promising record as a white and blue belt in BJJ, due to her gym's focus in mixed martial arts (MMA), Éricka slowly gravitated towards that aspect of combat sports, becoming the first female cage fighter in the team, later reaching the pinnacle of the sport, the American fight promotion "Ultimate Fighting Championship" (UFC).
On November 2017 Éricka Almeida earned her black belt from Mr. Herman Gutierrez. At this time Almeida was already placing her MMA career on hold to pursue her academic goals, soon after the grading, Érica moved to Curitiba to follow her university studies.
In Curitiba Almeida joined the Gracie Barra gym, an academy led by one of the region's most prosperous all-time athletes, Rodrigo Fajardo. Training with Fajardo, Éricka returned to gi competition, conquering her place as one of the top female grappling competitors of her generation.
Éricka Almeida vs Lauriane Mendes