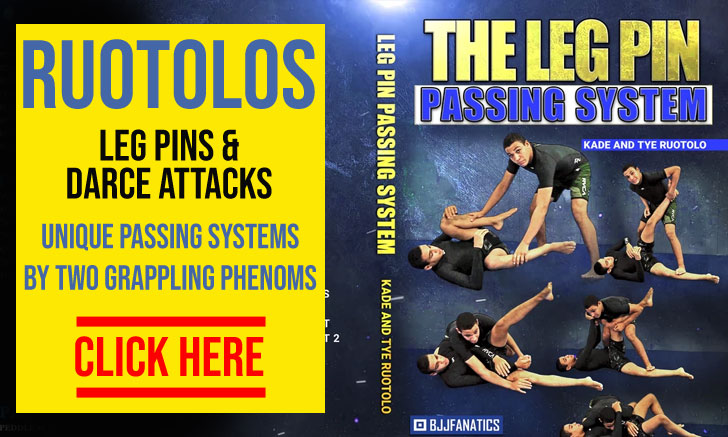 Eliot Marshall is a former professional mixed martial arts (MMA) fighter and a Brazilian jiu jitsu black belt under Amal Easton, as well as a former contender in The Ultimate Fighter (TUF 8) and the Ultimate Fighting Championship's (UFC) light-featherweight division. Marshall was also the first American to conquer IBJJF Pan American titles in the blue, purple and brown belt divisions having worked as an instructor at the well known Colorado based team – Easton Training Centre.
Eliot Marshall Jiu Jitsu
Full Name: Eliot Andrew Marshall
Nickname: Eliot's nickname in MMA was "The Fire". This was not a traditional jiu jitsu style epithet, and more of a promotional nickname in line with boxing/mixed martial arts.
Lineage: Carlos Gracie > Helio Gracie > Carlos Gracie Jr. > Renzo Gracie > Amal Easton > Eliot Marshall
Main Achievements:
1st Place IBJJF Pan Championship (2002 blue, 2003 purple, 2005/2006 brown)
1st Place IBJJF American Nationals (2003** purple, 2004** brown)
1st Place Grapplers Quest US National Championship (2004*)
1st Place Grapplers Quest USA Trials Championship (2005)
2nd Place IBJJF Pan American Championship (2001 blue)
3rd Place IBJJF World Championship (2006 brown)
* Absolute
** Weight and Absolute
Favorite Position/Technique: Butterfly Guard
Weight Division: Super-Pesado (100,50 kg / 222.0 lbs)
Team/Association: Easton Training Centre
Eliot Marshall Biography
Eliot Marshal was born on July 7, 1980, in Franklinville, a town in Gloucester County, state of New Jersey (NJ) – United States of America.
Marshal was indoctrinated in martial arts early on and by his sixth anniversary he had begun training soo bahk do (SBD), a Korean combat style based on striking techniques. Eliot studied SBD and karate extensively throughout the years, earning the rank of black belt.
During Marshall's late teens' jiu jitsu started developing in the NJ area, with a few of his SBD training partners picking up grappling classes at a local gym. It was through them that Eliot first had contact with this martial art, as they would often practice freshly learned moves on Eliot. Once Marshal moved to Colorado (1999) he decided to give jiu jitsu a try.
Amal Easton was Eliot's first instructor, one who stood beside Marshall throughout his competitive career. It was also under Easton that Marshal started his profession as a grappling instructor when he was a blue belt.
Coming through BJJ's belt system Eliot was a prolific competitor, becoming the first American athlete to earn IBJJF pan american titles as a blue, purple and brown belt. It was also while climbing the ranks of jiu-jitsu that Eliot decided to enter the world of mixed martial arts (MMA), with his professional debut occurring on July 2006 – one month before being promoted to black belt by Amal Easton.
2008 was the year when Marshall became a household name to MMA fans, thanks to his participation in The Ultimate Fighter: Team Nogueira vs. Team Mir (TUF 8). A reality show produced by Ultimate Fighting Championship (UFC) for Spike TV where unsigned athletes would battle for a contract with the world's most popular fighting promotion. Eliot reached the semi-final of the tournament, earning himself a UFC contract and plenty of action inside the octagon.
After a few ups and downs with his MMA career, in 2011 Marshall decided to hang up his gloves and dedicate himself  fully to coaching, a profession he had carried out simultaneously with fighting since the very start.
Eliot Marshall vs Glover Teixeira