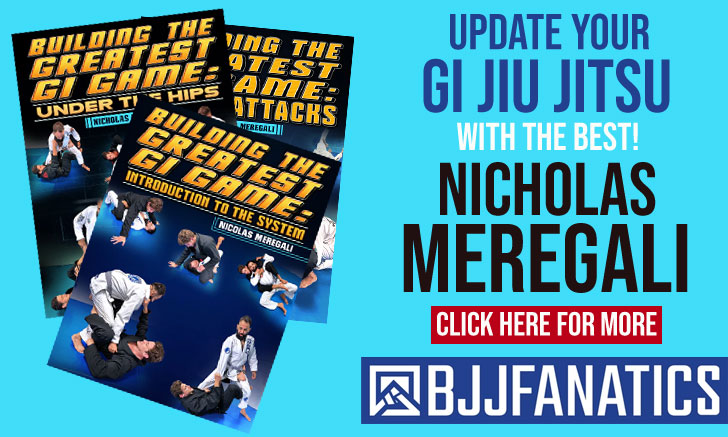 Ramon Lemos is a jiu jitsu coach and co-founder of the famous Atos Jiu Jitsu Team, having formed some of the top grapplers of the 2010 decade, competitors such as Guilherme and Rafael Mendes, havin also helped raise the game of others such as Gilbert Burns and Rodrigo Caporal to name a few. Ramon Lemos has also been closely involved in the grappling tuition of top mixed martial arts (MMA) fighters such as former UFC middleweight champion Anderson Silva and Rodrigo "Minotauro".
Ramon Lemos Jiu Jitsu
Full Name: Ramon Lemos
Nickname: N/A
Lineage: Mitsuyo Maeda > Carlos Gracie > Carlson Gracie > Andre Pederneiras > Ramon Lemos
Main Achievements:
Sao Paulo State Champion (2006 – closed the brackets with his team mate Lucas Leite)
Circuito FJJRio Champion (2008)
Natural Submission Fight Champion (2008)
World Black Belt Challenge 2nd Place (2006)
Weight Division: Peso Pena or Leve.
Team/Affiliation: Atos Jiu Jitsu
Ramon Lemos Biography
Ramon Lemos was born on the 25th of April 1979, having been raised in Niterói – state of Rio de Janeiro. Lemos started training jiu jitsu influenced by his father, Geraldo Fialho Lopes, who also was a black belt in the Brazilian fighting style. Ramon was 5 years old at at the time, and like many others from the Niteroi region, began his jiu jitsu tuition at the Associação Oriente, an academy famed for its work with youngsters. The association always had a rotating group of coaches, but from the ones that helped raise the game of Ramon, he often mentions Welton Ribeiro, Ivanilson and Alexandre "Zulu" Moura as his true inspirations.
As Ramon reached the age of 16, the Oriente team had a very strong juvenile team with Rafael Barros and the legendary Thiago Fernandes leading the way. Fernandes and Barros started making the commute to Rio de Janeiro (city) to train at the Nova Uniao headquarters with André Pederneiras, and Ramon, who saw a great opportunity to improve his own game, and started following them.
It was under the supervision of Pederneiras that Lemos truly grasped jiu jitsu. Pederneiras's innovative style of teaching ropened Lemos's mind and served as the basis of what he wanted to become as an instructor.
Around the year 2000 Ramon was invited by Vitor Ribeiro and Pederneiras to open a Nova Uniao academy in Rio Claro (State of Sao Paulo), an opportunity he grabbed with both hands. There he developed his own program based strongly on teaching moral standards to his students and with a heavy evangelic influence. With time he started to become more separated from his Nova Uniao lineage and closer to the Brasa academy, a team with stronger roots in Sao Paulo.
In October 2008 the split in Brasa originated Ramon Lemos to leave that team, also, and form a team of his own. He gathered a few friends who also shared his strong religious beliefs (André Galvao and Gustavo Campos) and created the Atos team. The team grew strong with the talent created by Ramon in Rio Claro and Gustavo in Porto Alegre, making it's mark in competitions from the start. Soon others joined the club, even fighters like Claudio Calasans who had fought and defeated Ramon Lemos in 2006.
Ramon Lemos in Action