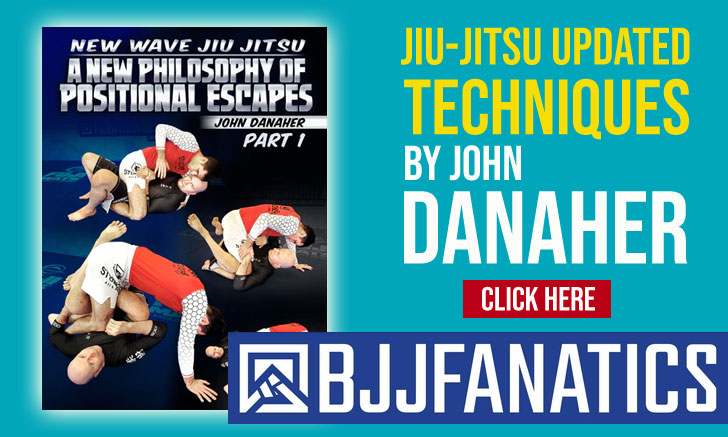 Igor Silva is one of the top players in Brazilian Jiu Jitsu's heavyweight division. A black belt under Muzio de Angelis, Igor Silva also trains with Julio Cesar at the GF Team HQ. Igor is mostly known for his use of the closed guard, being regarded as one of the most dangerous closed guards in BJJ which has helped Silva win important tournaments such as the Mundials (World Championship), European Open, the Brazilian Nationals and the Rio Open.
Igor Silva Jiu Jitsu
Full Name: Igor Silva
Nickname: "Igorila" a mix between Igor and Gorilla because of the strength and size of Igor.
Lineage: Mitsuyo Maeda > Carlos Gracie > Helio Gracie > Rolls Gracie > Romero Cavalcanti > Roberto Traven > Muzio de Angelis > Igor Silva
Main Achievements:
UAEJJF Abu Dhabi Grand Slam – Rio de Janeiro Champion (2016)
UAEJJF Abu Dhabi Grand Slam – Los Angeles Champion (2016)
IBJJF European Champion (2011/2015)
CBJJ Brazilian National No-Gi Champion (2009/2016)
IBJJF Rio International Open Champion (2010, 2011 absolute)
IBJJF Asian Open Champion (2017/2010)
IBJJF World Champion (2006 brown)
CBJJ Brazilian National Champion (2006 brown)
IBJJF London Open Champion (2012)
CBJJ Brazilian National Championship Runner-up (2010)
IBJJF World Championship 3rd Place (2016)
UAEJJF World Pro Championship 3rd Place (2014)
Weight Division: Peso Super-Pesado (under 100kg/224lbs)
Favourite Position/Technique: Closed Guard
Team/Association: Brasa/GFTeam
Igor Silva Biography
Igor Silva was born on the 19th of April 1984 in Rio de Janeiro, Brazil. Igor started training Jiu Jitsu (in 1998) initially to gain some muscle. He was a lanky teenager, but being to young to do weight lifting he chose BJJ as his sport.
Igor Silva's very first BJJ class was under Zé Mario "Esfiha" supervision, in the same gym Igor would come to train for most of his life. In that gym the main instructors were Roberto Traven and Muzio de Angelis, the pair took charge of Silva's tuition for the most part until he reached his yellow belt. After that Roberto Traven moved to the US leaving de Angelis in charge of the academy.
Muzio de Angelis taught Igor after Traven's absence promoting the youngster in all the belts from there on. In 2003 Muzio called Igor to help him teach at the academy, Silva was a purple belt then. In 2006 Igor Silva combined two of the most important moments in his career in one single day. After winning the World Championship – while still on the podium – Igor was awarded his black belt from the hands of his long term master.
In 2009 bad luck knocked on Silva's door. While competing at the Brazilian National Cup (CBJJE), Silva damaged his knee severely. Showing his fighter spirit he continued in the competition winning the final for the second time in his career. Unfortunately that injury haunted him for almost a year and only in 2010 was he deemed 100% recovered. 2010 was also a defining moment for Igor Silva, with most of Brasa's core competition team living abroad; Igor found the need to seek a more competitive team and he found it in GFT (Grapple Fight Team – former Gama Filho). Igor already had many friends competing there which made the adaptation easyer. He hasn't left Brasa completely, a team to which he still has strong ties, he teaches there at the old Muzio de Angelis academy but fights for the Master Julio César banner.
Igor Silva is also involved in charity work, he teaches in an organization that goes by the name of a personal friend of Igor (now deceased), the – Projeto Marc Romano. The organization attempts to re-introduce troubled teenagers back in society.
Igor Silva Grappling Record
83 WINS
BY POINTS


BY ADVANTAGES




BY SUBMISSION




BY DECISION




BY PENALTIES




BY DQ



43 SUBMISSIONS WINS
#5AD3D1
Choke from back
9
4
#ff9124
Flying armbar
5
2
#bf1f6c
Mounted X choke
2
1
#22c9a5
Arm in Ezekiel
2
1
43 LOSSES
BY POINTS


BY ADVANTAGES




BY SUBMISSION




BY DECISION




BY PENALTIES




BY DQ



21 SUBMISSIONS LOSSES
#86e620
Choke from back
19
4
#f58822
Mounted X choke
5
1
Igor Silva Fight History
ID
Opponent
W/L
Method
Competition
Weight
Stage
Year
1520

Braga Neto

Braga Neto
L
Choke
Team Nationals
O88KG
F
2006
2056

Lucio Rodrigues

Lucio Rodrigues
L
Injury
Capital Challenge
99KG
F
2008
2657

Rodrigo Cavaca

Rodrigo Cavaca
L
Footlock
Brasileiro
O100KG
F
2010
2862

Bernardo Faria

Bernardo Faria
L
Pts: 7x2
World Pro Trials
O92KG
F
2011
3524

Rafael Lovato

Rafael Lovato
L
Kimura
European Open
ABS
4F
2012
3900

Leo Nogueira

Leo Nogueira
L
Armbar
World Champ.
ABS
R2
2012
4141

Marcus Almeida

Marcus Almeida
L
Kneebar
World Champ.
O100KG
4F
2012
4206

Romulo Barral

Romulo Barral
L
Mounted X choke
Rio Open
ABS
F
2012
4296

Thiago Borges

Thiago Borges
L
Referee Decision
European NoGi
O100KG
F
2012
4823

Marcus Almeida

Marcus Almeida
L
Armbar
World Champ.
O100KG
4F
2013
4930

Felipe Pena

Felipe Pena
L
Choke from back
Rio Open
ABS
4F
2013
5266

Lucio Rodrigues

Lucio Rodrigues
L
Choke from back
European
100KG
SF
2014
5271

Yuri Simoes

Yuri Simoes
L
Armbar
European
ABS
4F
2014
5621

Abraham Marte

Abraham Marte
L
Points
World Pro.
ABS
R1
2014
5675

Luiz Panza

Luiz Panza
L
Armbar
World Pro.
100KG
SF
2014
5848

Bernardo Faria

Bernardo Faria
L
Choke from back
World Champ.
100KG
4F
2014
6512

Andre Galvao

Andre Galvao
L
Injury
European
ABS
F
2015
7157

Alexander Trans

Alexander Trans
L
Toe hold
World Pro
O95KG
SF
2015
7508

Bernardo Faria

Bernardo Faria
L
Kneebar
World Champ.
100KG
SF
2015
9537

Keenan Cornelius

Keenan Cornelius
L
Pts: 4x2
World Pro
ABS
R2
2016
9662

Victor Honorio

Victor Honorio
L
N/A
World Pro
O94KG
4F
2016
10061

Alexandre Ceconi

Alexandre Ceconi
L
Pts: 2x2, Adv
World Champ.
100KG
SF
2016
10094

Romulo Barral

Romulo Barral
L
Cross choke
World Champ.
ABS
8F
2016
10466

Jose Junior

Jose Junior
L
Adv
Grand Slam LA
110KG
SF
2016
10468

Mahamed Aly

Mahamed Aly
L
Pts: 2x0
Grand Slam LA
110KG
3RD
2016
11203

Rodolfo Bonfim

L
Points
Paris Open
ABS
SF
2016
11982

Adam Wardzinski

Adam Wardzinski
L
Pts: 2x0
Munich Open
ABS
F
2017
12900

Felipe Pena

Felipe Pena
L
Guillotine
ACBJJ 5
95KG
4F
2017
13267

Dimitrius Souza

Dimitrius Souza
L
Points
Rio Winter Open
ABS
F
2017
13302

Erberth Santos

Erberth Santos
L
Ankle lock
SP BJJ Pro
O100KG
F
2017
13706

Lucas Barbosa

Lucas Barbosa
L
Choke from back
Asian Open
ABS
SF
2017
14391

Gerard Labinski

Gerard Labinski
L
Pts: 0x0, Adv
Grand Slam RJ
110KG
F
2017
15127

Adam Wardzinski

Adam Wardzinski
L
Pts: 5x0
British Nat. Pro
110KG
SF
2018
15237

Eldar Rafigaev

Eldar Rafigaev
L
Footlock
Netherlands Pro
110KG
SF
2018
15246

Adam Wardzinski

Adam Wardzinski
L
Choke
Swiss Nat. Pro
110KG
F
2018
15247

Adam Wardzinski

Adam Wardzinski
L
Pts: 3x0
Swiss Nat. Pro
ABS
SF
2018
16190

Erberth Santos

Erberth Santos
L
Footlock
World Pro
110KG
SF
2018
20057

Rodrigo Ribeiro

Rodrigo Ribeiro
L
Pts: 2x0
WP BR Qualifier
110KG
4F
2019
20750

Jackson Sousa

Jackson Sousa
L
Pts: 4x2
King of Mats
110KG
RR
2019
20754

Gerard Labinski

Gerard Labinski
L
Pts: 2x0
King of Mats
110KG
RR
2019
20758

Joao Rocha

Joao Rocha
L
Pts: 0x0, Adv
King of Mats
110KG
RR
2019
22757

Italo Moura

Italo Moura
L
Referee Decision
Dublin Open
ABS
F
2019
31158

Wallace Costa

Wallace Costa
L
Pts: 2x0
Grand Slam LDN
120KG
SF
2022
2053

Antonio Batista

W
Points
Capital Challenge
99KG
4F
2008
2055

F. Santoro

W
Points
Capital Challenge
99KG
SF
2008
2204

Eder Lima

W
RNC
Brasileiro NoGi
O100KG
F
2009
2861

Arimar Neves

W
Pts: 12x0
World Pro Trials
O92KG
SF
2011
3424

Alberto Marmol

W
Choke from back
Team Nationals
O88kg
F
2011
3888

Mike Wilson

W
Pts: 10x0
World Champ.
ABS
R2
2012
4127

Raymond Warren

W
Choke
World Champ.
O100KG
R1
2012
4134

Christopher Haraszti

W
Points
World Champ.
O100KG
R2
2012
5677

Lucio Rodrigues

Lucio Rodrigues
W
Points
World Pro.
100KG
3RD
2014
6142

Robson Maia

W
Armbar
Moscow Open
ABS
F
2014
6143

Marlon Queiroz

W
Armbar
Moscow Open
O100KG
SF
2014
6494

A. Vieira

W
Mounted X choke
European
ABS
R2
2015
6504

Maksymilian Wisniewski

W
Choke
European
ABS
R3
2015
6509

Jurandir Conceicao

Jurandir Conceicao
W
Armbar
European
ABS
4F
2015
6511

Lucio Rodrigues

Lucio Rodrigues
W
Choke from back
European
ABS
SF
2015
6620

Alan Ferreira

W
Arm in Ezekiel
European
O100KG
4F
2015
6624

Gabriel Lucas

Gabriel Lucas
W
Pts: 11x2
European
O100KG
SF
2015
7150

Antonio Junior

W
Armbar
World Pro
O95KG
R1
2015
7155

T. Gaia

W
Referee Decision
World Pro
O95KG
4F
2015
7506

Roberto Alencar

Roberto Alencar
W
Choke
World Champ.
100KG
4F
2015
9515

Michael Douglas

W
Referee Decision
World Pro
ABS
R1
2016
9519

Karol Migo

W
Referee Decision
World Pro
ABS
R
2016
9655

Christopher Bowe

W
Wristlock
World Pro
O94KG
R1
2016
10054

Pedro Araujo

Pedro Araujo
W
Pts: 2x2, Adv
World Champ.
100KG
R1
2016
10059

Rodrigo Cavaca

Rodrigo Cavaca
W
Pts: 4x0
World Champ.
100KG
4F
2016
10093

Carlos Farias

Carlos Farias
W
Pts: 2x0
World Champ.
ABS
R2
2016
10464

Daniel Pollacia

W
Pts: 6x0
Grand Slam LA
110KG
4F
2016
10475

R. Evangelista

R. Evangelista
W
Referee Decision
G. Slam NG LA
108KG
F
2016
11094

Rodrigo Ribeiro

Rodrigo Ribeiro
W
Points
Grand Slam RJ
110KG
R1
2016
11101

Jose Junior

Jose Junior
W
Referee Decision
Grand Slam RJ
110KG
SF
2016
11102

Andre Campos

W
Adv
Grand Slam RJ
110KG
F
2016
11123

Leonardo Chocolate

W
Armbar
G.S. Rio NoGi
109KG
SF
2016
11124

Fernando Brito

W
Armbar
G.S. Rio NoGi
109KG
F
2016
11196

Martin Gobel

W
Armbar
Paris Open
O100KG
SF
2016
11200

Nicolas Penzer

W
Wristlock
Paris Open
ABS
4F
2016
11364

Jiddu Lemos

W
Pts: 4x2
Al Ain Pro
108KG
SF
2016
11634

Martin Gobel

W
Armbar
European Open
O100KG
4F
2017
11636

Gustavo Dias

Gustavo Dias
W
Pts: 0x0, Adv
European Open
O100KG
SF
2017
11976

Martin Gobel

W
Triangle
Munich Open
O100KG
SF
2017
11977

M. Maciejewski

W
Ezekiel
Munich Open
O100KG
F
2017
11978

Edson Oliveira

W
Ezekiel
Munich Open
ABS
4F
2017
11980

Marek Zbrog

W
Armbar
Munich Open
ABS
SF
2017
11983

Martin Gobel

W
Armbar
Munich N.G. Open
O97KG
SF
2017
11984

Hassine Azarkan

W
Flying armbar
Munich N.G. Open
O97KG
F
2017
13263

Levi Costa

W
Points
Rio Winter Open
O100KG
SF
2017
13264

Eduardo Campos

W
Submission
Rio Winter Open
ABS
4F
2017
13265

Otavio Nalati

W
Points
Rio Winter Open
ABS
SF
2017
13299

Diogo Almeida

Diogo Almeida
W
N/A
SP BJJ Pro
100KG
F
2017
13301

Vitor Toledo

Vitor Toledo
W
Armbar
SP BJJ Pro
O100KG
SF
2017
13701

Daee Lee

W
Submission
Asian Open
100KG
F
2017
13703

Unknown

W
Submission
Asian Open
ABS
4F
2017
13839

Felipe Matos

W
Referee Decision
Grand Slam LA
110KG
SF
2017
14170

Otto Silva

W
Pts: 8x2
Al Ain Pro
108KG
F
2017
14386

Gustavo Dias

Gustavo Dias
W
Pts: 0x0, Adv
Grand Slam RJ
110KG
4F
2017
14389

Guilherme Cordiviola

Guilherme Cordiviola
W
Triangle
Grand Slam RJ
110KG
SF
2017
14757

Melksedeck Franco

W
Armbar
Dubai Nat. Pro
O95KG
SF
2017
14758

Fellipe Paces

W
Armbar
Dubai Nat. Pro
O95KG
F
2017
14848

Pablo Aragao

W
Triangle
Grand Slam AD
110KG
SF
2018
14849

Mauricio Lima

W
Points
Grand Slam AD
110KG
F
2018
14965

Rodrigo Cavaca

Rodrigo Cavaca
W
Choke from back
ACB 10
95KG
SPF
2018
14998

Diego Braz

W
Referee Decision
BR National Pro
ABS
SF
2018
15003

Diego Braz

W
Armbar
BR National Pro
110KG
SF
2018
15004

Flavio Silva

W
Pts: 6x0
BR National Pro
110KG
F
2018
15005

Diego Braz

W
Referee Decision
BR National Pro
ABS
SF
2018
15167

Yongam Noh

W
Armbar
Thailand Pro
110KG
F
2018
15229

Antonio Junior

W
Pts: 6x0
Spain Nat. Pro
110KG
4F
2018
15230

Sergio Navalon

W
Armbar
Spain Nat. Pro
110KG
SF
2018
15231

Daniel Ladero

W
Choke from back
Spain Nat. Pro
110KG
F
2018
15239

Mathias Schiemann

W
Submission
Netherlands Pro
110KG
3RD
2018
16188

Nelton Pontes

Nelton Pontes
W
Pts: 8x0
World Pro
110KG
4F
2018
16195

Muslim Patsarigov

Muslim Patsarigov
W
Referee Decision
World Pro
110KG
RPC
2018
16196

Nelton Pontes

Nelton Pontes
W
Pts: 0x0, Adv
World Pro
110KG
RPC
2018
16344

Jackson Sousa

Jackson Sousa
W
Flying armbar
ACBJJ 13
95KG
SPF
2018
16740

Abdurakhman Bilarov

Abdurakhman Bilarov
W
Points
ACBJJ 14
95KG
SPF
2018
22755

Pedro Veras

Pedro Veras
W
Pts: 2x2, Adv
Dublin Open
ABS
SF
2019
29759

Dimi Lapchenkov

W
Pts: 4x1
ACB Worlds
O95KG
SF
2021
29760

Anton Seleznev

W
Referee Decision
ACB Worlds
O95KG
F
2021
31151

Omar Frederick

W
Pts: 9x0
Grand Slam LDN
120KG
R1
2022
31155

Yatan Bueno

Yatan Bueno
W
Submission
Grand Slam LDN
120KG
4F
2022
32029

Omar Frederik

W
N/A
Dublin Open
O100KG
SF
2022
32030

Lucasz Michalec

W
Armbar
Dublin Open
O100KG
F
2022
41251

Jaks Marinho

W
Submission
Asian Open
O100KG
SF
2023
41252

Bryce sexton

W
Wristlock
Asian Open
O100KG
F
2023
Igor Silva Fighting at the European Open 2011

Igor Silva fighting at the Rio Open 2010-09-29

Igor Silva fighting at the Rio Open 2010 (2)