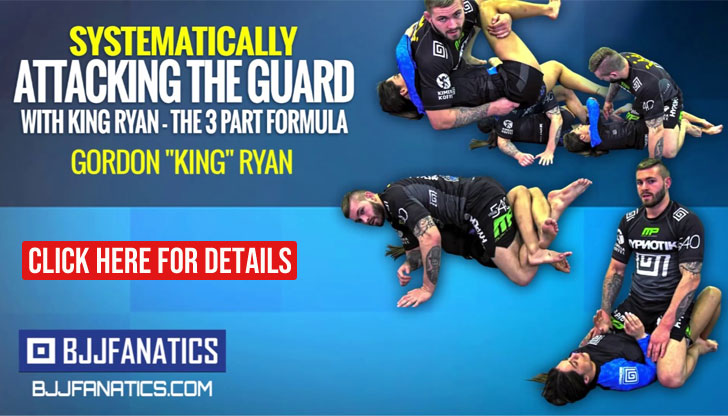 Jena Bishop is a Brazilian jiu jitsu black belt under JW Wright being also one of the most important female competitors of her generation. With an array of accomplishments in the International Brazilian Jiu-Jitsu Federation (IBJJF) circuit, including World, World Masters, Pan American and European Open champion, Bishop is widely regarded as one of the most accomplished grapplers ever produced by the state of Missouri – USA, reiterating in the process the strength of Gracie Humaitá's female team in this sport, a team she represented prior to her move to Alliance (2019). Jena is also married to another jiu jitsu black belt and popular grappling sports commentator Tyler Bishop.
Jena Bishop Jiu-Jitsu
Full Name: Jena Rae Bishop
Nickname: N/A
Lineage: Carlos Gracie > Helio Gracie > Royler Gracie > JW Wright > Jena Bishop
Main Achievements:
1st Place IBJJF World No-Gi Championship (2017)
1st Place ADCC EC USA Trials (2019)
1st Place IBJJF Chicago Spring Open (2015*)
1st Place USAJJF/IBJJF American Nationals (2017)
3rd Place IBJJF World No-Gi Championship (2018)
3rd Place IBJJF World Championship (2016)
Main Achievements (Masters):
1st Place IBJJF World Masters Championship (2017**)
1st Place IBJJF Pan Championship (2017**)
1st Place IBJJF European Open (2017**)
Main Achievements (Colored Belts):
1st Place IBJJF World Championship (2013 brown)
2nd Place IBJJF World Championship (2012 purple)
2nd Place IBJJF Pan Championship (2013 brown, 2010 blue)
3rd Place IBJJF World Championship (2016, 2013* brown, 2011 purple)
3rd Place IBJJF Pans Championship (2016, 2011 purple)
* Absolute
** Weight and absolute
Favorite Position/Technique: Well Rounded
Weight Division: Peso Pena (64,00 kg / 141.5 lbs)
Team/Association: Alliance
Jena Bishop Biography
Jena Rae Bishop was born on February 22, 1986, in St. Charles (Missouri), United States of America.
Throughout high school, Jena ran track and field for her school as well as cross country – though she thrived in the sprinting distances. It wasn't until Jena's 21st birthday that she started training jiu-jitsu, influenced by her (then) boyfriend Tyler Bishop. Tyler was a white belt at the time, and the couple's relationship grew in parallel with their love for BJJ, eventually joining in matrimony by the time they reached the blue belt rank.
Jena dwelled with the prospect of following a path in mixed martial arts (MMA) early in her combat sports career, going on to train Thai boxing, judo as well as wrestling before she placed all her focus towards jiu-jitsu.
Throughout her rise to black belt, Jena's instruction was led by JW Wright, a well-respected coach and a former pupil of Royler Gracie. Bishop trained with Wright in St. Louis, MO from white to black belt – a process that took nearly 10 years, while feeding knowledge from different sources including that of her husband Tyler who was a big part of her development in the sport.
Bishop was promoted to black belt on July 13, 2013 – not long after she conquered her first world title (brown belt). Having spent years representing Missourian jiu-jitsu, in 2016 Jena and Tyler Bishop decided to move to San Diego – California, to be closer to one of the busiest BJJ hubs in the world and reap the benefits it could provide. Being in The Golden State also allowed Bishop to work with one of the best coaches in the world (Regis Lebre) with good competitive results soon flowing from this wise career move.
Jena Bishop vs Danielle Alvarez (2017)

Jena Bishop vs Leanna Dittrich (2013)