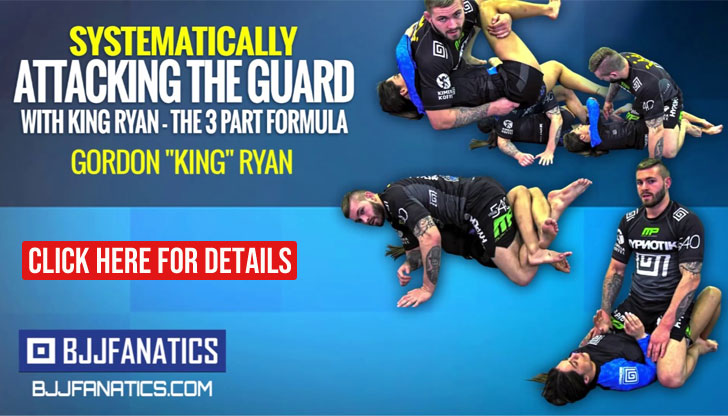 One of the rising Brazilian talents in both jiu jitsu and judo is Eduardo Lopes – commonly known as Duzão. The ultra-heavyweight took the BJJ world by storm last year as a blue belt, conquering all of the top tournaments in this sport, including the IBJJF World Champion (weight + absolute), Pan American Champion (weight + absolute), European Open Champion, Brazilian Champion and UAEJJF Abu Dhabi World Pro Champion (weight + absolute), leading to his promotion to purple belt.
Having started jiu jitsu with Marco Barbosa at the B9 academy, Duzão chose to move to Luiz Guigo to start his purple belt campaign, an academy with more natural ultra-heavyweight talent to match Lopes' training intensity.
While gaining momentum in BJJ, Eduardo also returned to his roots – judo, a sport which he started at 6 years of age, he mentioned "in Pompéia, inland São Paulo. In 2006 I qualified to live in a training centre [Projeto Futuro]. I was in the Brazilian National Squad for a while also but in 2013 I had a few personal problems that took me out of the game" Duzão told BJJ Heroes. "I couldn't stay away from competition for too long though. I returned to São Paulo for jiu jitsu and this year I re-started competing in judo. I train at Paineiras club and compete against the pros again."
Relocating to the state of São Paulo brought many benefits to Eduardo's career, the main one was being amidst a huge hub for pro grappling events: "I live from fighting in judo and jiu jitsu. Every weekend I have a tournament where I can collect some cash and keep a high competitive pace".
For many a Brazilian national title and two bronze medals at the Worlds would be regarded as very serious achievements at purple belt but Eduardo has much higher expectations for himself: "I didn't have a good year at purple belt, but I won't complain. I tripped at the world championship and didn't do the double gold I set for myself, but I learn a lot this year inside and outside the mats. I feel I grew a lot as an athlete in this belt and missed a few things that I can only miss at this level. After the IBJJF Worlds I was promoted to brown belt and I couldn't be happier." He went on to sat that "now at brown belt I can't do the same mistakes, I want to be a champion here and at black belt".
Flowing against the current in two sports that have been drifting from each other in recent times, Duzão Lopes has all the tools to become a serious player in both grappling avenues. Stay tuned to this young man's career.