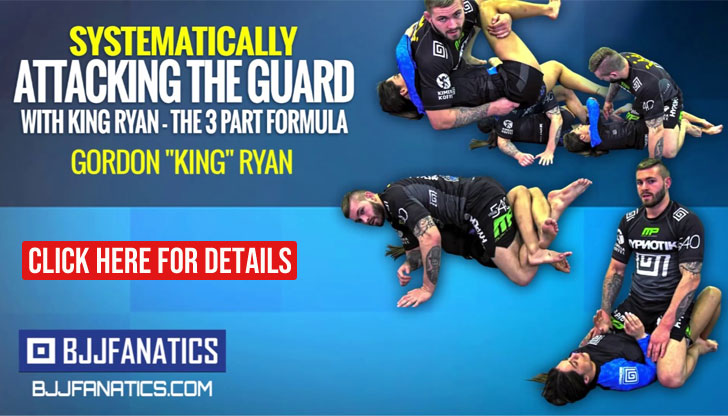 Jessica Cristina Santos is a Brazilian jiu jitsu black belt under Anderson Silva, having also worked extensively with Luanna Alzuguir and Miriam Cardoso Cerqueira. As an athlete, Santos defended the colors of the Equipe Miquinho and Elite Brazilian Jiu Jitsu teams, becoming one of the top athletes of her division through her wins at the International Brazilian Jiu Jitsu Federation (IBJJF) European and Pan American No-Gi Champions, to name a few.
Jessica Cristina Jiu Jitsu
Full Name: Jessica Cristina C. A. dos Santos
Nickname: Jessica Cristina is often referenced, and refers to herself, as "Preta Jeh". The name Preta means black in Portuguese, while Jeh is short for Jessica. The nickname started during Santos' teenage years, when Santos and her friend Patricia Menezes decided to start a hip-hop group. The two agreed on the urgency of having strong stage names and chose their own, Menezes being named "Paty Black" and Jessica "Jeh Preta".
Lineage: Mitsuyo Maeda > Carlos Gracie > Helio Gracie > Carlos Gracie Júnior > Ryan Gracie > Guilherme Bagaço > Anderson Silva (Banana) > Jessica Cristina
Main Achievements:
IBJJF European Open Champion (2016)
IBJJF Pan No-Gi Champion (2018)
IBJJF Las Vegas Summer Open Champion (2018)
UAEJJF Dubai Pro Champion (2015**)
UAEJJF Al Ain Pro Champion (2014*)
IBJJF Seattle Open Champion (2018)
UAEJJF Abu Dhabi Pro 2nd Place (2015)
IBJJF Pan No-Gi Championship 2nd Place (2018*)
UAEJJF Al Ain Pro 2nd Place (2014)
IBJJF World Championship 3rd Place (2018)
Favorite Position/Technique: Well Rounded
Weight Division: Peso Pena (58,50 kg / 129.0 lbs)
Team/Association: Elite BJJ
Jessica Cristina Santos Biography
Jessica Cristina Santos was born on March 16, 1991 in Botucatu, a city in the southeastern region of Brazil, in the State of São Paulo, where she grew up.
As a child Jessica was very active, playing a variety of sports, from volleyball to futsal and athletics – in which she competed at a school and state levels. Santos also danced and even tried judo for a short period, prior to jiu jitsu.
It was at Jessica's hometown community sports center that Santos first learned about jiu jitsu. The Ginásio Municipal Governador Mário Covas offered free sporting tuition and training for the local children, and it was commonplace for Jessica Cristina and her cousins to meet there to practice sports. In 2005, BJJ coach Anderson Silva, commonly known as "Banana", was just starting his activities at the sports center. While preparing his dojo, Silva came across Santos and her family members, then explaining the benefits they could reap from this martial art. Anderson convinced Jessica to take a class, who immediately felt a connection with grappling, later becoming one of Banana's most dedicated students.
Coach Anderson Banana became a paternal reference for Jessica over the years, who did not have a male reference at home when growing up. It was also Silva who promoted Santos throughout the BJJ belt system, ultimately leading to Jessica's black belt, a ceremony that took place on December 15, 2013.
In 2014 the recruiting company Palm Sports offered Jessica Cristina the chance to live a financially stable life, coaching jiu jitsu in the United Arab Emirates (UAE). She embraced the opportunity with both hands, moving to the middle eastern country for 18 months. There she had the privilege of working and learning from one of the sport's most iconic female grapplers, Luanna Alzuguir.
While in the UAE Jessica Cristina also worked alongside BJJ black belt Priscila Cardoso. When Jessica's contract with Palm Sports ran out, Priscila informed Santos of her sister (Miriam Cardoso), who owned a jiu jitsu academy in the United States and was in need of a coach. Jessica, applied for the vacancy, moving to Seattle, USA on June 2016.
Elite Brazilian Jiu Jitsu became Jessica's new home. She quickly adapted to the group, who made her feel at ease from the start. There she found the freedom to do two things she loved, coach and compete in one of the toughest grappling circuits in the world.
Jessica Santos vs Bianca Basilio

Jessica Santos vs Talita Alencar