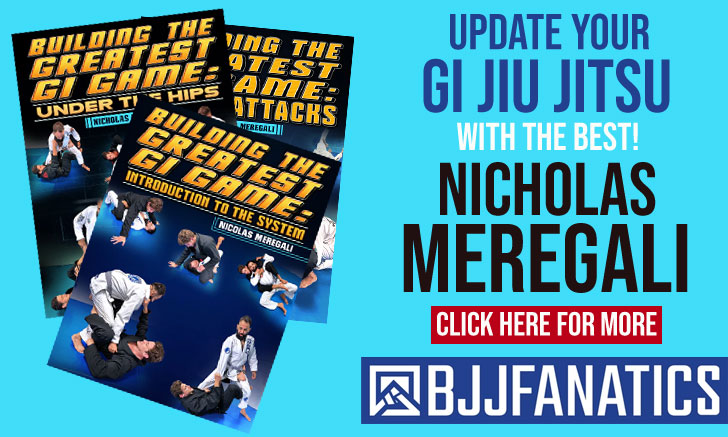 Helvécio Penna is an honorable member of the Brazilian jiu-jitsu community and a black belt under the legendary guard player Ricardo De La Riva . Helvécio Penna graduated as a BJJ black belt at the age of 42, quickly becoming one of the starts of the International Masters and Seniors tournament through his successive title runs at the prestigious IBJJF event. Helvecio Penna is also a judo black belt with an impressive resume, having been a part of the Brazilian national judo team in his youth.
Helvecio Penna Jiu-Jitsu
Full Name: Helvécio Augusto Penna Neto
Lineage: Mitsuyo Maeda > Carlos Gracie > Carlson Gracie > Ricardo De La Riva > Helvecio Penna
Nickname: N/A
Main Achievements:
Masters & Seniors International Champion (2004, 2005, 2006, 2007, 2008, 2010, 2011);
Rio State Champion (2010)
Favorite Position/Technique: Top Control
Weight Division: Pesado – Heavyweight
Team/Association: De La Riva
Helvecio Penna Biography
Helvecio Penna Neto was born in 1961 in Brazil. His first contact with martial arts was at the age of 5, by his mother's influence who wanted him to do some sort of physical activity. He became a successful competitor in judo, winning several Rio de Janeiro judo state championships, fighting also at a world stage for the Brazilian national judo team.
He sought out jiu-jitsu for the first time when he was 31. He started BJJ as a way to gain an advantage towards some of the other Judokas by sharpening his ground game but ended up falling in love with the Brazilian style of grappling. At age 42 he received his black belt from the hands of one of the greatest BJJ stylists of all times: Mr. Ricardo de la Riva. He went on to compete at the "Internacional Masters e Seniors", the greatest tournament in the World for older age divisions in BJJ, and he won it several years in a row. He missed 2009 due to a knee injury, but he came back strong in 2010, winning the event once again.
Helvecio Penna has always been an extremely active individual, being a teacher of sports education at a private school in Rio de Janeiro while he also teaching judo at a social project in Rio de Janeiro for the impoverished. His busy schedule does not detour him from training jiu-jitsu, a sport he trained almost religiously, every day at 7 am.
Though Helvecio was a big figure in the Master and Senior's divisions, it wasn't until 2006 that his name made the headlines of jiu-jitsu magazines for his fighting prowess in the adult's division. At the Mundials (World Championships) Helvecio made it to the Quarter Finals where he fought the heavy favorite Alexandre Ribeiro. The hard-fought battle was 0×0 on the scoreboards until around the 8th minute when Helvecio gassed and succumbed to "Xande's" triangle. Ribeiro would, later on, defeat Roger Gracie in the final.
In 2010 Helvecio achieved 1st place at the Rio de Janeiro State Trials at the age of 49 in the adult division.
Helvecio Penna in action

Helvecio Penna final of Int. Masters & Seniors

Helvecio Penna mini documentary

Picture taken by BJJ Pix