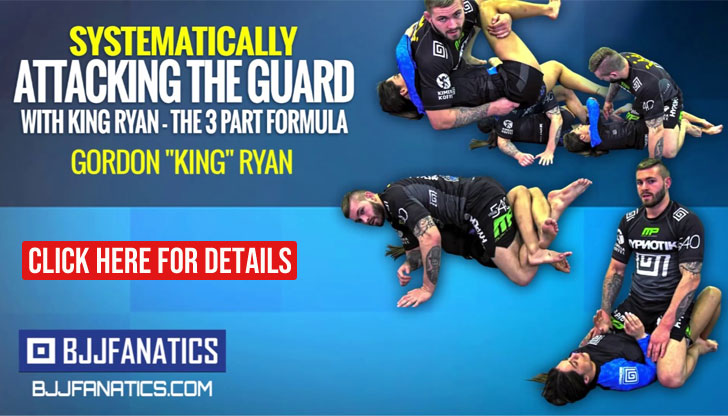 João Roque is a former Brazilian Jiu Jitsu black belt World Champion (in the super featherweight division) and MMA professional fighter – Shooto Japan title contender. Roque was also born in Angola, more than likely the first African native to earn a black belt in Jiu Jitsu (João received his in 1993). As a coach, João Roque has also produced several important competitors from his gym in Brasilia.
João Roque Jiu Jitsu
Lineage: Mitsuyo Maeda > Carlos Gracie > Carlson Gracie > Andre Pederneiras > Joao Roque
Main Competitive Achievements:
World Champion (1997)
Pan American Champion (1996)
Brazilian National Champion (1993)
2x Brasileiro de Equipes Champion (1997, 1999)
2x Brasileiro de Equipes (Teams) Silver Medallist (1996, 1998)
World Bronze Medallist (1998)
Weight Division: Peso Pluma (64kg-141lbs)
Team/Association: Nova Uniao
Joao Roque Biography
João Roque was born on the 22nd of July, 1971, in Angola. His family moved to Brazil in 1975, shortly after the war between Angola and Portugal came to an end (1961-1974). The Roque family arrived in Rio de Janeiro mainly to escape the dire situation their origin country was in.
He started training Jiu Jitsu when he was 15 years old, after an invitation from a friend. Joao was already very much into sports at the time, training in swimming, volleyball, and long distance running at the Clube de Regatas Guanabara, and it was at that same club that he added Jiu Jitsu to his long list of athletic activities.
His first coaches were Marcio Pinheiro and Gerson Velasco, and he stayed under their guidance until he was a purple belt. The Clube de Regatas was more of a gym franchise, there weren't many consistent training partners and a there were lot of new faces arriving all the time. This made it hard for Joao to progress the way he intended. Sensing Roque's angst, Marcio introduced Joao to his own master, the prestigious Oswaldo Alves.
When Joao Roque was a purple belt, he did the unthinkable. Running a high fever and extremely debilitated he competed at the "Copa Nastra" winning the event in his weight class, after which he went to the doctor and was diagnosed with hepatitis. In fact, Roque's relentless will to win was put to the test several times in his career, as the event in which he fought with a dislocated finger (when he was a blue belt).
It was under Oswaldo Alves that Joao Roque graduated to brown belt. It was also at the Master Alves's gym that Roque started getting interested in MMA (vale tudo in those days). He watched a lot of videos of closed door encounters and witnessed a few of these encounters first hand. This was a time when the Luta Livre vs BJJ rivalry was still running high and defending Jiu Jitsu was a matter of honour. Unfortunately for Joao Roque's training, Master Oswaldo had to move to Manaus leaving the Angolan without a master or a team. It was then that he joined André Pederneiras, right at the start of the Nova União (about the time Pederneiras and Wendell Alexander joined forces to form this team).
Joao Roque joined MMA (Mixed Martial Arts) in 1996 in the United States (Oklahoma) with a win by armbar. He went on to compete at the highest level, in some of the best shows in the late 1990's such as the UFC, DEEP and Shooto.
Moving from Rio de Janeiro to Brasília, Roque went on to form one of the strongest teams in that state, his gym "Clube Vizinhança" still runs today.
Joao Roque vs Royler Gracie (ADCC 1999)