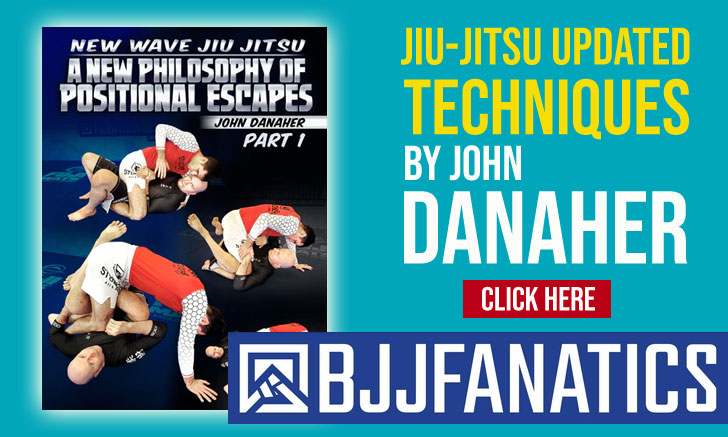 John Danaher is a Brazilian Jiu-Jitsu (BJJ) black belt under Renzo Gracie and who is widely regarded by the grappling community as one of the best coaches his generation produced. Praised by some of the prime figures in combat sports such as mixed martial arts (MMA) guru Greg Jackson and jiu-jitsu legend Vinícius Draculino for his knowledge and teaching capabilities, Danaher is best known for his work with athletes such as George Saint Pierre (GSP), Garry Tonon, Gordon Ryan, and Eddie Cummings a sporting workgroup fans labeled as the Danaher Death Squad (DDS).
John Danaher Jiu-Jitsu
Full Name: John Danaher
Nickname: n/a
Lineage:  Carlos Gracie > Helio Gracie > Carlos Gracie Jr > Renzo Gracie > John Danaher
Main Achievements: n/a
Favorite Position/Technique:  Heel-hook
Weight Division: n/a
Team/Association: Renzo Gracie Academy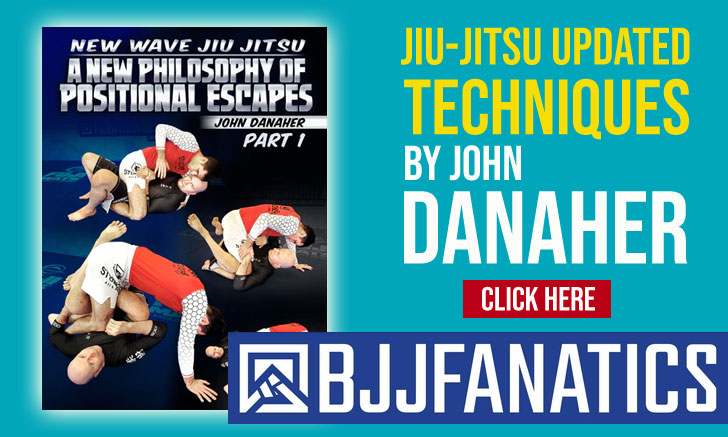 John Danaher Biography
John Danaher was born in 1967, in Washington, DC, United States of America, and is the son of New Zealand parents. John's father was in the NZ military and was stationed in the USA for a short period in which Danaher was born. His parents returned to their home country with their son, and it was in New Zealand that Danaher spent his childhood and formative years, therefore he has dual citizenship (USA-NZ).
Danaher started grappling late in life when compared to other successful black belts. He was 28 years old, with his initiation taking place in New York City while working his way through grad school (later finishing a Masters's Degree in Philosophy at Columbia University). During this time, Danaher worked part-time as a club bouncer, while lifting weights to stay fit. He weighed around 250lbs (113kg) at the time of his first jiu-jitsu experience.
Having seen how some of his bouncer colleagues handled fights on the job by using their grappling experience, John saw the potential those techniques carried for his own safety and decided to take a class. One of his friends already trained jiu-jitsu at the time and took Danaher to his first lesson.
After the trial class, jiu-jitsu's potential as a self-defense mechanism was even clearer to Danaher who believed it to be a good tool to fend off drunken degenerates at his doorman job. He had little or no real idea of how grappling worked at the time, in fact, he mentioned when interviewed by the "Renzo Gracie Cape Town" website that he didn't have a very flattering perspective of wrestling:
"I'd seen wrestling in the Olympic Games, and I had a very low opinion of it, It was kind of like a homoerotic sport where guys just grab each other, whereas in a real fight, a guy would just punch the other guy and knock him out and it would be over, right? Bruce Lee would just sock him in the head."
Acknowledging jiu-jitsu's value helped John push through his training sessions, never truly enjoying it. It wasn't until RGA was depleted from two of its most prominent instructors, Matt Serra and Ricardo Almeida that Danaher truly embraced the sport. Danaher was invited to coach and help replace the two aforementioned standouts, he was a purple belt at the time and took it upon himself to be the best instructor he could possibly be. Although he had no competitive experience, his highly inquisitive mind did not rest until he mastered the coaching aspect of BJJ.
His obsession with grappling placed him on the mat 12-14 hours per day, Renzo Gracie said about Danaher's behavior: "he [Danaher] does jiu-jitsu every day; we can't get him out of here. I think he would come in on Christmas if we would let him." His hard work paid off as Danaher received his black belt on April 2nd, 2002 together with his friend and training partner Shawn Williams.
John Danaher is also known for his eccentric side, a self-diagnosed obsessive-compulsive JD seems to rarely leave his jiu-jitsu rash guard in the closet. In one episode of Matt Serra's video blog for UFC 109, Serra told the story of how John Danaher had come to his wedding wearing a rash guard.
In working at the Renzo Gracie Academy in New York, Danaher also helped the development of MMA fighters such as George St. Pierre, which shed some light on his persona to the broader spectrum of fans involved in cage combat, however, it would be his creative approach to the leg-locking game that gained him notoriety among the grappling community. His innovative system helped Danaher generate a group of outstanding pro-athletes such as Eddie Cummings, Gordon Ryan, Garry Tonon, Oliver Taza, Craig Jones, Nicky Ryan, to name a few. These competitors reached great success in submission-grappling and jiu-jitsu, while their outspoken personalities helped them amass a strong legion of fans – arguably the biggest following ever experienced in the sport – who labeled John's workgroup as the "Danaher Death Squad" due to their efficacy when looking for submissions on the competitive arena.
DANAHER DEATH SQUAD BREAK-UP
On July 2021, coach John Danaher announced the end of the Danaher Death Squad as a unified training and competition team, alluding to "the physical location of a future school, personality conflicts, conflicting values and an inevitable tension between the team brand and the growing individual brands of members" as the main factors for the split (original statement here).
Later that month, John and his student Gordon Ryan announced the name of their new team: New Wave Jiu-Jitsu. Although the squad lost a few key players at the time, such as Gordon's brother, Nicky Ryan, Craig Jones, Ethan Crelinsten, and Nicky Rodriguez (all of whom went on to form the "B-Team" workgroup), New Wave kept Garry Tonon and Oliver Taza from the remaining Danaher Death Squad.
John Danaher "Understanding Jiu-Jitsu"