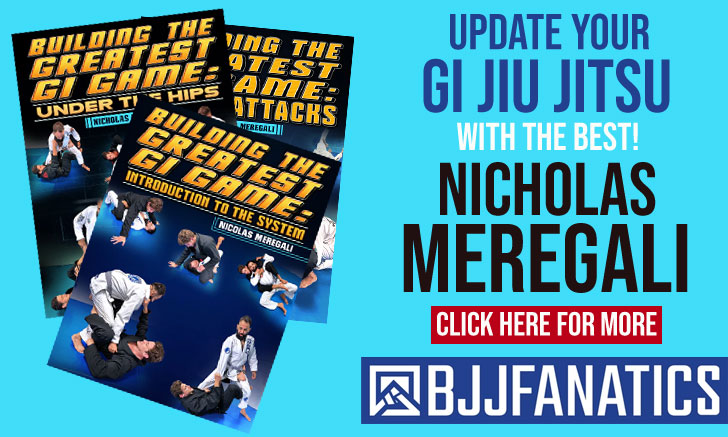 Stephen Maxwell, commonly known as Steve Maxwell, is a fitness coach, physical educator, as well as the first American born Brazilian Jiu-Jitsu black belt under Relson Gracie. Known as one of the pioneers of the gentle art in the East Coast of the United States, Maxwell ran the first certified Gracie Jiu Jitsu Academy in the region, while also developing the first Brazilian jiu jitsu tournaments in the Coast.
Steve Maxwell Jiu Jitsu
Full Name: Stephen Maxwell
Nickname: "Steve".
Lineage: Mitsuyo Maeda > Carlos Gracie > Helio Gracie > Relson Gracie > Steve Maxwell
Main Achievements:
Pan American Champion – IBJJF (1999 purple / 2000 brown / 2002, 2004, 2006 black – senior)
International Masters & Seniors Champion (2000 weight & absolute brown – senior 3 / 2002 black senior 2)
US National Champion – GJJTA (1997 purple)
US National Championship Runner-up – GJJTA (1998 purple belt)
Favorite Position/Technique: n/a
Weight Division: Médio/Middleweight (82kg/181lbs)
Team/Association: Gracie Jiu Jitsu
Steve Maxwell Biography
Steve Maxwell was born on the 3rd of December, 1952 in Lake Erie – Pennsylvania, USA.
Although Maxwell played a variety of sports in school, including (American) football, he did not excel at any of them. At the age of 12 Steve found his true calling, while wrestling for his Junior High-school in Carlisle, PA.
As a wrestler Steve Maxwell grew from strength to strength throughout the school system, reaching the highest standard in the sport, the Division 1 of the National Collegiate Athletic Association (NCAA D1), representing West Chester University (WCU) of Pennsylvania.
After finishing his degree in physical education at WCU, Maxwell taught health and physical education in the public school system. He later resigned his teaching position and signed on to the military, where his wrestling prowess was of great service. Although he hadn't planned to, Steve decided to take part at an event organized by Armed Forces in Germany. His performance got him invited to compete for the military, which came with the necessary privileges of being an athlete at the service of his country.
After leaving the armed forces, Steve Maxwell spent his time teaching and training adults in the fitness industry. Living in Philadelphia, the fifth largest city in the USA and a violent place, he wanted to train self defence. He sought out and trained in many different martial arts (Thai boxing, karate, kung fu, etc), but none of those fulfilled his needs. In 1989 he decided to attend a Gracie jiu jitsu seminar in the East Coast, a seminar led by Rorion, Royce and Royler Gracie.
Steve immediately felt a great connection with jiu jitsu, and started travelling regularly to the family's academy in the West Coast, learning the Gracie family jiu jitsu through private and group classes. His extensive grappling background allowed him to absorb the knowledge quickly, earning his blue belt in 6 months.
Shortly after receiving his blue belt, Maxwell opened his first gym – Maxercise, in Philadelphia. Maxercise became a historic venue as it was the first Gracie Jiu Jitsu training association fully approved by the Gracie family, in the US eastern coast. It was there that many of the current instructors in the surrounding states initiated their Brazilian jiu jitsu experience.
Maxercise grew exponentially, reaching as many as 250 grappling students. Feeling the need for a competitive release, Steve started organizing the first jiu jitsu competitions in the area.
Maxwell developed quickly within the Gracie system, earning his purple belt within 1.5 years of training. He learnt from many of the Gracie brothers, including Rorion (who tied both the blue and purple belts around Steve's waist), Royce, Royler, Rickson and even Grand Master Helio Gracie, who taught him the instructors program, which focussed on the methodology of the Gracie Academy.
Back in the 1990's, the Gracie Challenge became famous within the martial arts circuit. Rorion Gracie offered a US$100,000 purse to anyone who wanted to come to his gym and challenge his style of combat. The offer was that the challenger would put up US$100,000 himself in a "winner takes all" approach, but people would often show up to the academy empty handed, still willing to do the challenge. They were never denied a fight. Being a student of the Gracie Academy, Steve Maxwell participated in numerous challenges, representing the Gracie system. One of his most well known matches was against a wrestler who outweighed him by 50lbs. After 45 minutes of a gruelling fight, Steve managed to sink in the triangle choke that got him the tap and finished the dispute.
Steve's involvement with the Gracie system went well beyond an instructor/student relationship, having been one of the very first investors in the early UFC's as well as being Royce Gracie's strength and conditioning coach from UFC I to III.
In 1999, shortly after Steve Maxwell won the Pan American Championship as a purple belt, Rorion and Royce Gracie awarded him his brown belt.
Throughout the years, Steve saw many instructors at the Gracie academy. Rickson, Royler, "Caique", Fábio Santos and Relson Gracie, all of which quit from the Gracie Academy due to disagreements with Rorion Gracie. Steve eventually was told to sever bonds with Relson due to this brotherly tiff, something Maxwell did not agree with. DC Maxwell (Steve's wife at the time and the 3rd female American to have received a black belt in BJJ) was helping Relson set his base in Philadelphia and given the situation the Maxwell's continued their training under "Campeão's" guidance.
On November 2000, after yet another successful run at the Pan American Championship, Steve Maxwell was awarded his black belt by Relson Gracie, this way becoming the first American to earn the respected grade under the famed Gracie instructor, who had moved to the US in 1985. Many wondered if anyone would ever pass Relson's high standards, and it took Maxwell years on the mat and a 2 hour exam in which he had to perform 165 self defence techniques against a variety of attacks.
Steve Maxwell, who is also the father of a prominent grappling competitor Zak Maxwell, Has maintained a firm training regime throughout the years. Being known for a variety of activities, including kettlebells, joint mobility and corrective and balance exercises as well as jiu jitsu.
Steve Maxwell Web Page: maxwellsc.com
Steve Maxwell: Grappling mobility

Steve Maxwell: Guard

Steve Maxwell: Training camp