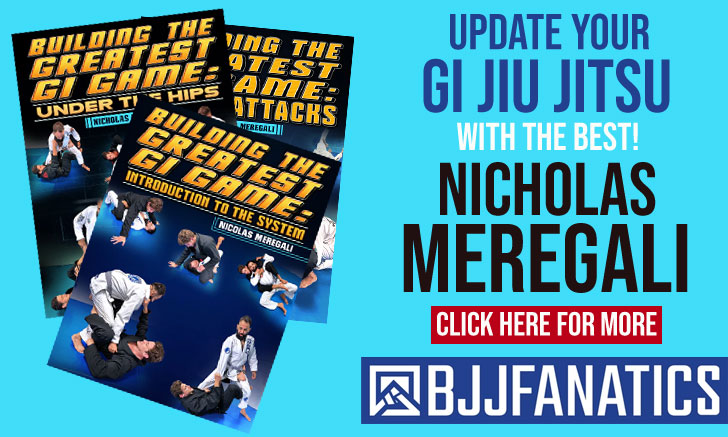 Mauricio Pereira, commonly known as "Russo" is a Brazilian jiu jitsu black belt under Laerte Barcelos, and a former freestyle wrestling standout in his native state of Rio de Janeiro. A strong competitor in the Rio grappling circuit during the 1990's, Russo is also known for his work as a jiu jitsu referee for both the IBJJF and the UAEJJF – the two biggest federations in this sport.
Mauricio Russo
Full Name: Mauricio Gomes Pereira
Nickname: "Russo" which is the Portuguese word for Russian. The nickname caught on from an early age due to Mauricio's complexion (blonde with blue eyes), which is uncommon in a South American country such as Brazil.
Lineage: Mitsuyo Maeda > Carlos Gracie > Reyson Gracie >Osvaldo Alves > Laerte Barcelos > Mauricio Pereira
Main Achievements in Jiu Jitsu:
Rio de Janeiro State Champion (1990/1991/1992)
Brazilian National/Mercosul Champion (1993)
Rio de Janeiro State Championship Runner-up (1992 absolute, 1999)
Rio de Janeiro State Championship 3rd Place (1997)
Main Achievements in Wrestling:
Rio de Janeiro State Champion (1990/1991/1992/1993)
Brazilian Nationa Championship 3rd Place (1994)
Favorite Position/Technique: n/a
Weight Division: n/a
Team/Association: Laerte Barcelos JJ
Mauricio Russo
Mauricio "Russo" Pereira was born on March 25, 1976 in Rio de Janeiro, Brazil.
At the age of 9 Mauricio started training capoeira, but the reasons for doing so were less 'soul searching' than those of your average martial artist: At the time Mauricio was being bullied by a group of kids from his school. He knew he could not confront them all at the same time, so he chose to do it at their capoeira school.
The 'roda' is the famous circle where capoeira fighters test their skills in a one-on-one circumstance. Russo knew that if he entered the 'roda' he would have a chance to confront each member of this gang of kids head to head. His willingness to challenge his foes ended up earning him the respect of the group and his capoeira peers.
Although dedicated to the art, his capoeira days didn't last as Mauricio relocated to his grandparent's house in the North Zone of Rio de Janeiro (Marechal Hermes) at the age of 10. His uncle – who lived locally, trained jiu jitsu and it was through him that Russo was introduced to this martial art.
The well respected Laerte Barcelos was Mauricio's first and only instructor, leading all of Russo's promotions, including black belt – a promotion that took place on the December 21st, 1997. Barcelos was not only versed in jiu jitsu, but had also been a proficient wrestler during the 1980's, instilling all his students to compete and train in this grappling style also. Russo was no exception.
In 1994 Russo competed at the wrestling Brazilian national championship, reaching the final against the South American champion. Mauricio fought bravely, gaining an advantage of 6×0 on the accomplished athlete, but injured his knee in a scramble before the end of the match. Although with ligament damage, Russo chose to continue and secure his lead, but with only a few seconds left on the clock, and the scoreboard at 6×5 he couldn't take the pain any longer and forfeited the match. In the end his adversary (who went on to win the tournament) offered Mauricio his gold medal as a sign of recognition for Russo's bravery.
As a blue belt Mauricio started helping his coach as Laerte's assistant instructor, a job he carried out up until his brown belt. After that Russo started coaching classes in a separate gym, always supported by his Master.
Refereeing became part of Mauricio's jiu jitsu life as a purple belt (1995), helping in small tournaments from friends and acquaintances. In 1997 he became an official referee for Rio de Janeiro's historical federation (FJJ-Rio).
In 1999 Russo was scheduled to compete at the CBJJ (today IBJJF) World Championships, but his registration was cancelled due to an overbooking of athletes. He was then invited by the vice-president of the federation José Leão Teixeira (also known as Zé Beleza) to be part of the refereeing staff, a position taken and embraced during the years that followed.
Mauricio had two chances of moving to the United Arab Emirates (UAE) in the condition of jiu jitsu coach, in 2009 and 2012. At the time he refused them as he had a high paying job in Rio de Janeiro – a job he lost in 2014.
After almost one year of unemployment, and with his family struggling to maintain the standard of living they were accustomed to, Mauricio received an invitation for a job interview intended for a jiu jitsu coaching position in a UAE military base. He was accepted, but unfortunately the position was available immediately and Mauricio had commitments as a referee for the IBJJF which forced him to refuse the offer once again.
By a stroke of luck Palm Sports – the contractor for the UAEJJF contacted Mauricio again on April 2016 and this time the Rio de Janeiro native took the offer, moving to the arabic country there and then. Restarting his life as a full time instructor in Abu Dhabi.