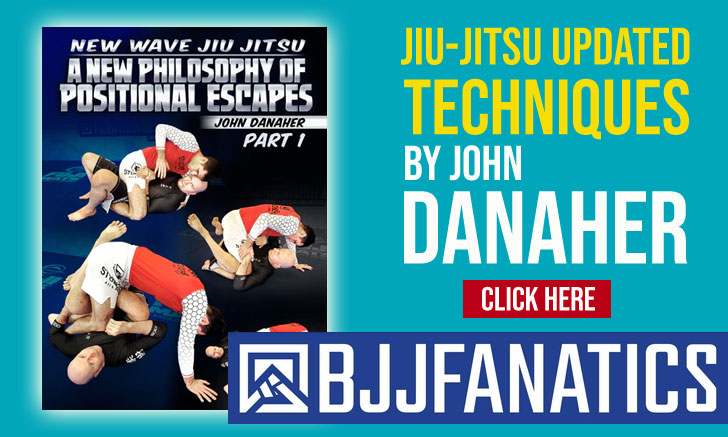 Rodrigo 'Comprido' Medeiros is a historical Brazilian Jiu Jitsu black belt under Romero Cavalcanti. This two time world champion in the open weight division was has a force to be reckoned with for over 10 years, even in the condition of semi-retired he managed to hold his own against some of the elite grapplers of the new generations. Later, as a coach in the USA, Comprido excelled as well training highly successful MMA fighters such as Dean Lister, Mike Russow and Brock Lesnar. Note: If you are looking for Rodrigo Medeiros from Revolution Team, click here.
Rodrigo Comprido Jiu Jitsu
Full Name: Rodrigo Leite Medeiros
Nickname: Comprido, which means long or Lanky in Portuguese. The name was given to him for his physique when he started training.
Lineage: Mitsuyo Maeda > Carlos Gracie > Helio Gracie > Rolls Gracie > Romero Cavalcanti > Rodrigo Medeiros
Main Achievements:
World Champion (1998 – Brown Belt, 1999 & 2000 – Black Belt Absolute Division)
Pan American Champion (1999, 2007, 2009 – Master Division)
Brazilian National Champion (1999, 2000)
World Cup Champion – CBJJO (2002, 2006)
European Champion (2011 – closed the bracket with team mate Igor Silva)
World Silver Medallist (2001, 2004)
Favorite Position/Technique: n/a
Weight Division: Over the years "Comprido" has bounced between Meio Pesado, Pesado, Super-Pesado and Pesadissimo.
Team/Association: Brasa Clube de Jiu Jitsu
Rodrigo Comprido Medeiros Biography
Rodrigo Medeiros was born on October 1st 1977 in Rio de Janeiro, Brazil. Rodrigo grew up in the same area as Leonardo and Ricardo Vieira (two other grappling legends) who had been doing Jiu Jitsu since they were infants, one day with the help of Rodrigo's cousin Maurício the trio got Rodrigo to come with them and train at Romero Cavalcanti's academy, "Comprido" was 16 years old at the time (1992).
Comprido's rise to black belt was fairly quick, he received it after winning the World Championships as a brown belt in 1998. Rodrigo went on to make history on the following year reaching the final of the Absolute World Championships Division, defeating the favourite "Roleta" with a toe hold. This was the first time an open weight World final was won by submission and it demonstrated the amazing sporting period "Comprido" was going through at the time, confirmed later that year with his wins at the Pan American BJJ games and the "Brasileiro" (Brazilian National BJJ Tournament).
Comprido repeated the World Absolute Gold Medal on the following year adding also a bronze medal on his weight class and another bronze medal at the "Brasileiro" Absolute Division.
In 2001 Romero Cavalcanti left his academy in Rio de Janeiro to set up a head quarters in America leaving Rodrigo and Ricardo Vieira at the helm of the gym. This new alliance seemed forged in heaven as the team became like a family, both head instructors (Medeiros and Vieira) were very close friends (even their wives were best friends!) but the divergences started in 2002 when the team once led by Cavalcanti went on a collision course with the Sao Paulo coach, and now first in command, Fabio Gurgel. Part of the team (Rodrigo and Ricardo included) wanted to fight on the new World Cup competition, formed by a new federation (CBJJO) who awarded it's winners with a prize money. Gurgel did not fancy the organizers of this new CBJJO and found no prestige in competing in it. The diverging "coalition" did not agree and believed that professionalizing the sport with a prize money was the way forward. Showing support to the World Cup they decided to go ahead and compete (a competition that Comprido won) but as a result they were expelled from the Alliance academy going on to form another academy called "Master Team" who would also fall to give birth to Brasa.
With the Brasa team, the academy in Copacabana continued to prosper, "Comprido" then launched a new project, a Jiu Jitsu Camp for foreigners. The chosen location was Armacao the Buzios in Brazil. The skill and knowledge of Medeiros combined with the truly amazing location of Buzios, wrote a recipe for immediate success.
With this new found interaction with the foreign students came the interest of bringing "Comprido" to the United States to teach there. This interest became stronger, and as Medeiros had an ugly argument with Ricardo Vieira, the two split and Medeiros decided to move to the northern hemisphere. He cemented an academy in Chicago with great success, he also started getting involved with the personal training of MMA fighter Mike Russow who opened the gates of Mixed Martial Arts to Rodrigo. Soon Rodrigo started training many big names in MMA reaching the biggest name of them all, UFC Heavyweight Champion Brock Lesnar.
In 2006 Rodrigo Comprido and Roger Gracie were the faces of a movement set to stop bad refereeing in Jiu Jitsu. The pair collected thousands of signatures from competitors and coaches to institute the three referee rule on CBJJ championships and were successful.
Rodrigo's success in the United States as a coach has been rising exponentially both in Sport BJJ and in MMA. The sky is the limit for this BJJ fighter who has also never lost the competitive edge, competing consistently since the 1990's until 2009. Lately his dedication has been with coaching, but don't be surprised if you see him in the next Mundial.
Rodrigo Comprido Grappling Record
25 WINS
BY POINTS


BY ADVANTAGES




BY SUBMISSION




BY DECISION




BY PENALTIES




BY DQ



9 SUBMISSIONS WINS
#5AD3D1
Bicep slicer
22
2
#d1212a
Choke from back
11
1
21 LOSSES
BY POINTS


BY ADVANTAGES




BY SUBMISSION




BY DECISION




BY PENALTIES




BY DQ



6 SUBMISSIONS LOSSES
Rodrigo Comprido Fight History
ID
Opponent
W/L
Method
Competition
Weight
Stage
Year
268

Murilo Bustamante

Murilo Bustamante
L
Pts: 2x0
Brasileiro
ABS
4F
1999
396

Ricardo Arona

Ricardo Arona
L
Pts: 2x0
World Champ.
94KG
SF
2000
445

Jeff Monson

L
Pts: 2x0
ADCC
99KG
4F
2000
464

Tito Ortiz

L
Pts: 2x0
ADCC
ABS
SF
2000
465

Ricardo Almeida

Ricardo Almeida
L
Pts: 5x0
ADCC
ABS
3PLC
2000
583

Fernando Margarida

Fernando Margarida
L
Pts: 13x8
World Champ.
ABS
SF
2001
601

Fabio Gurgel

Fabio Gurgel
L
Points
World Champ.
94KG
F
2001
700

Gabriel Gonzaga

Gabriel Gonzaga
L
Pts: 9x0
World Champ.
ABS
4F
2002
715

Alexandre Dantas

Alexandre Dantas
L
Points
Pan American
100KG
SF
2002
794

Saulo Ribeiro

Saulo Ribeiro
L
Pts: 2x0
ADCC
88KG
4F
2003
818

A. Cacareco

L
Guillotine
ADCC
ABS
R2
2003
860

Roger Coelho

Roger Coelho
L
Points
World Champ.
94KG
SF
2003
1060

Roger Gracie

Roger Gracie
L
RNC
World Champ.
100KG
F
2004
1313

Alexandre Ribeiro

Alexandre Ribeiro
L
Armbar
World Champ.
100KG
SF
2005
1454

Roger Gracie

Roger Gracie
L
Armbar
World Champ.
100KG
SF
2006
1595

Roberto Abreu

Roberto Abreu
L
Pts: 8x0
Brasileiro
100KG
SF
2007
1767

Roger Gracie

Roger Gracie
L
Cross choke
World Champ.
100KG
SF
2007
2360

Bernardo Faria

Bernardo Faria
L
Pts: 5x2
World Champ.
100KG
R1
2009
4144

Alexander Trans

Alexander Trans
L
Pts: 2x2, Adv
World Champ.
O100KG
4F
2012
5873

Saulo Ribeiro

Saulo Ribeiro
D
---
Metamoris 4
ABS
SPF
2014
6067

Gabriel Lucas

Gabriel Lucas
L
Referee Decision
NoGi Worlds
O100KG
SF
2014
7597

Roger Gracie

Roger Gracie
L
Armbar
UFC Expo
ABS
SPF
2015
301

Mario Sperry

Mario Sperry
W
Adv
World Champ.
ABS
SF
1999
302

Roberto Roleta

Roberto Roleta
W
Toe hold
World Champ.
ABS
F
1999
380

Nino Schembri

Nino Schembri
W
Kimura
World Champ.
ABS
4F
2000
382

Fernando Margarida

Fernando Margarida
W
Pts: 2x0
World Champ.
ABS
F
2000
442

Travis Lutter

Travis Lutter
W
Pts: 2x0
ADCC
99KG
R1
2000
460

Roberto Roleta

Roberto Roleta
W
Pts: 10x0
ADCC
ABS
R1
2000
477

Roberto Tozi

Roberto Tozi
W
Choke from back
Rio x Sao Paulo
100KG
SPF
2000
695

Carlos Francis

W
Pts: 3x0
World Champ.
ABS
R1
2002
789

Nathan Marquardt

W
Pts: 2x0
ADCC
88KG
R1
2003
858

Roberto Godoi

Roberto Godoi
W
Footlock
World Champ.
94KG
4F
2003
1025

Felipe Cranivata

W
Points
Team Nationals
O88KG
F
2004
1310

Roberto Tozi

Roberto Tozi
W
Points
World Champ.
100KG
4F
2005
1451

Ismael Mota

W
Pts: 3x2
World Champ.
100KG
4F
2006
1478

Robert Drysdale

Robert Drysdale
W
Points
World Cup
100KG
F
2006
1505

Mauro Santos

W
Kimura
Brasileiro
100KG
F
2006
1627

Dimitri Mavragani

W
Bicep slicer
Pan American
O100KG
4F
2007
1629

James Foster

W
Pen
Pan American
O100KG
SF
2007
1630

Bruno Rodrigues

W
Pts: 0x0, Adv
Pan American
O100KG
F
2007
1798

Jose Eduardo

W
Points
NoGi Pan Am.
O100KG
SF
2007
2864

Unknown

W
Armbar
European
O100KG
4F
2011
2865

Felipe Pereira

W
Toe hold
European
O100KG
SF
2011
3395

Marcus Larrieu

W
Bicep slicer
Chicago Open
O100KG
F
2011
4140

Kitner Moura

W
N/A
World Champ.
O100KG
R2
2012
5518

Kristan Magers

W
Pts: 19x0
FIVE Illinois
O100KG
F
2014
6063

Tom DeBass

W
Pts: 2x0
NoGi Worlds
O100KG
4F
2014
Rodrigo Comprido vs Nino Schembri

Rodrigo Comprido Highlight