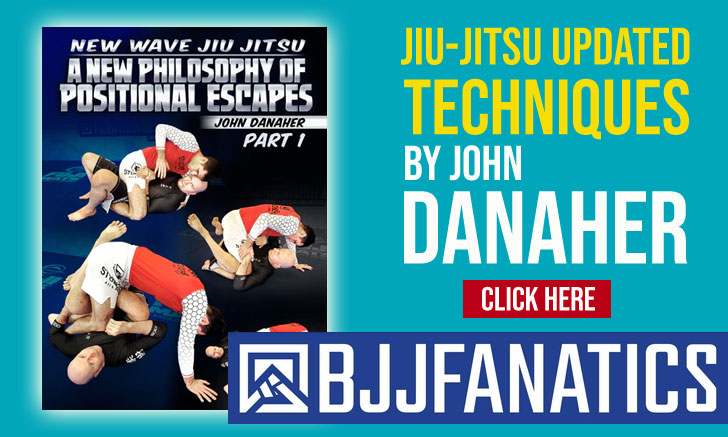 José Tiago Barros is a Brazilian jiu jitsu black belt under Cicero Costha, and one of the top light featherweight competitors of his generation, having earned podium spots in the top grappling tournaments, including the Brazilian Nationals, European Open and World Championships. A guard passer by nature (an unusual trait in his weight class), Barros is one of the leading figures of the Projecto Social Lutando Pelo Bem (PSLPB) team.
José Tiago Barros Jiu Jitsu
Full Name: José Tiago da Silva Barros
Nickname: "Tiaguinho", meaning little Tiago in Portuguese slang.
Lineage: Mitsuyo Maeda > Carlos Gracie > Helio Gracie > Rickson Gracie > Marcelo Behring > Waldomiro Perez> Roberto Godoi > Marco Barbosa > Cicero Costha > Tiago Barros
Main Achievements:
1st Place IBJJF Pan Championship (2017)
1st Place IBJJF World Masters Championship (2018 Master 1)
1st Place CBJJ Brazilian Nationals (2012 / 2014 / 2017)
1st Place IBJJF European Open (2014)
1st Place IBJJF Rio Open (2011 / 2012 / 2013)
1st Place IBJJF São Paulo Open (2015)
2nd Place IBJJF World Masters Championship (2016 Master 1)
3rd Place IBJJF World Championship (2015 / 2019)
3rd Place CBJJ Brazilian Nationals (2013)
Favorite Position/Technique: Guard Passing
Weight Division: Peso Pluma (64kg/141.5lbs)
Team/Association: PSLPB
José Tiago Barros Biography
Tiago Barros was born on the 8th of April, 1986 in the state of Alagoas – Brazil.
Martial arts entered "Tiaguinho's" life at the age of 15, when he began his capoeira training. 3 years later Barros added karate to his weekly routine. Brazilian jiu jitsu was introduced to Tiago by his cousin in 2003/2004.
Barros enjoyed training, but worked a full time job (7:30am to 5:30pm) and studied (7pm to 10:45pm) at the time and could only attend the 11pm schedule at Cicero Costha's PSLPB academy. A training session that finished around 12:30am.
For 3 years José Tiago Barros trained solely at the 11pm class, after which his desire to become a professional athlete led him to quit his job and start training full time. Training and competing, Tiaguinho Barros became one of the main figures in the team, leading to his black belt in 2010.
Tiago Barros vs Samir Chantre (World Championship 2015)

Tiago Barros technique: stack pass (emborcada)