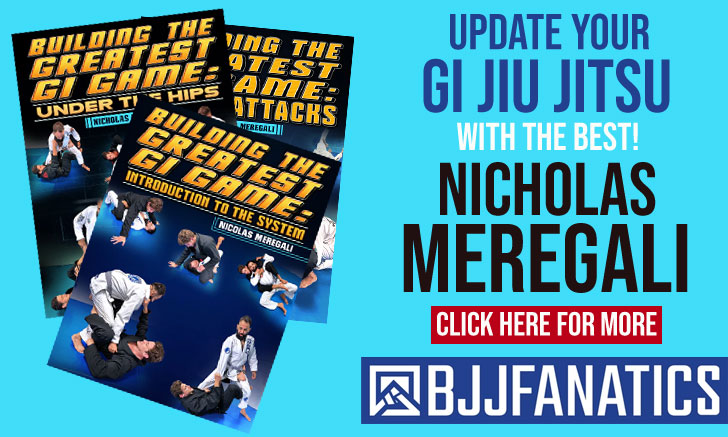 Rodrigo Francioni is a professional grappler from Santa Catarina, Brazil, and a jiu-jitsu black belt under Eduardo Milioli who represents the Fight Sports team in the sport's international circuit. Although an avid gi-ruleset (kimono) competitor from the start of his career, Francioni found much of his success in jiu-jitsu's no-gi scene where he conquered an International Brazilian Jiu-Jitsu Federation (IBJJF) Pan American title as well as a silver medal at the World No-Gi Championships.
Rodrigo Francioni Jiu-Jitsu
Full Name: Rodrigo Francioni Dias
Nickname: N/A
Lineage: Carlos Gracie > Helio Gracie > Rilion Gracie > Eduardo Milioli > Rodrigo Francioni
Main Achievements:
1st Place IBJJF Pan American Championship NOGI (2020*)
1st Place IBJJF Miami Spring Open (2019)
1st Place IBJJF Miami Winter Open (2020)
1st Place AJP Brazil National Pro (2018)
2nd Place IBJJF World American Championship NOGI (2021)
3rd Place IBJJF South American Championship NOGI (2020)
3rd Place JizKing 65KG Grand Prix (2020)
Main Achievements (Colored Belts):
1st Place CBJJ South Brazil Championship (2013 purple, 2015 / 2016 brown)
2nd Place AJP Brazil National Pro (2016 brown)
2nd Place AJP Gramado Trials (2014 brown)
* Absolute
** Weight and Absolute
*** Closed Division With Teammate
Favorite Position/Technique: Chest-to-Chest Passing
Weight Division: Peso Pena
Team/Association: Fight Sports
Rodrigo Francioni Biography
Rodrigo Francioni was born on October 27, 1993, in Criciúma, a small town located in the inland portion of Brazil's Santa Catarina state.
A variety of sports were included in Francioni's upbringing from early on, from traditional activities such as swimming and football (soccer) to the edgy world of martial arts, first with karate and later jiu-jitsu.
Although already an active, sporty kid by nature, much of Rodrigo's drive for martial arts came from the influence of his older brother, Willian Francioni, who opened a BJJ gym alongside Evandro Emerim (another friend of the family) when Rodrigo was 13. Fueled by his brother's new endeavor, the younger Francioni became one of the duo's first pupils.
Guided by his brother throughout all juvenile belts up until his blue belt, Francioni started developing a taste for competition. To further his career as an athlete, Rodrigo joined Eduardo Milioli's gym, one of the main representatives of the Rilion Gracie Academy in the state of Santa Catarina.
Under the tutelage of Milioli, Rodrigo became one of the rising prospects in the southern region of Brazil, conquering the interstate championships on 3 occasions and earning his black belt from coach Eduardo in 2017.
Rodrigo Francioni represented the Rilion Gracie Academy up until mid-2018, a time when the young Santa Catarina native decided to move to Miami, Florida, to train with one of his idols, Mr. Roberto Abreu of Fight Sports. A decision heavily supported by one of Francioni's best friends, Mr. Tiago de Paula.
Rodrigo Francioni Grappling Record
43 WINS
BY POINTS


BY ADVANTAGES




BY SUBMISSION




BY DECISION




BY PENALTIES




BY DQ



6 SUBMISSIONS WINS
#86e620
Choke from back
17
1
21 LOSSES
BY POINTS


BY ADVANTAGES




BY SUBMISSION




BY DECISION




BY PENALTIES




BY DQ



10 SUBMISSIONS LOSSES
#5AD3D1
Choke from back
10
1
#d1212a
Crucifix choke
10
1
#224aba
Inside heel hook
10
1
Rodrigo Francioni Fight History
ID
Opponent
W/L
Method
Competition
Weight
Stage
Year
14158

Joao Neto

Joao Neto
L
Referee Decision
Bento Ribeiro Pro
LWA
SF
2017
14764

Luciano Bernert

L
Pts: 0x0, Adv
Florianopolis Pro
LWA
F
2017
17857

Brian Mahecha

Brian Mahecha
L
Armbar
Miami FO
76KG
SF
2018
17863

Fabricio Barbarotti

Fabricio Barbarotti
L
Omoplata
Miami FO
ABS
SF
2018
19184

Osvaldo Moizinho

Osvaldo Moizinho
L
Choke from back
Atlanta WO
76KG
F
2019
19873

Bruno Frazatto

Bruno Frazatto
L
Pts: 0x0, Adv
Orlando SPO
70KG
4F
2019
20411

Felipe Liborio

L
Crucifix choke
Atlanta SPO
70KG
4F
2019
21415

Emilio Hernandez

Emilio Hernandez
L
Kneebar
Las Vegas Open
70KG
R1
2019
21579

Fabio Caloi

Fabio Caloi
L
Footlock
No Gi Pan Am.
73KG
4F
2019
23182

Andy Tackett

L
RNC
JitzKing
65KG
SF
2020
25895

Jonata Gomes

Jonata Gomes
L
Pts: 0x0, Adv
S. American NG
73KG
SF
2021
26115

Deandre Corbe

Deandre Corbe
L
Referee Decision
NoGi Pan Am.
73KG
4F
2021
28259

Lukete Silva

Lukete Silva
L
Inside heel hook
NoGi Worlds
73KG
SF
2021
29404

Eduardo Bastezini

L
Pts: 2x1
Florianopolis Pro
69KG
4F
2021
30014

Diogo Reis

Diogo Reis
L
Referee Decision
ADCC BR1 Trials
66KG
4F
2022
30223

Rafael Montouro

L
Pts: 0x0, Pen
ADCC BR2 Trials
66KG
4F
2022
32552

Deandre Corbe

Deandre Corbe
L
Pts: 0x0, Adv
Atlanta SPNGO
73KG
F
2022
35530

Deandre Corbe

Deandre Corbe
L
RNC
NoGi Pan
73KG
4F
2022
42406

Lucas Brito

L
Referee Decision
Blue Collar
NA
SPF
2023
43247

Joao Oliveira

L
Referee Decision
NoGi Pan
73KG
4F
2023
44339

J. Thompson

L
Submission
ADCC Florida
76KG
R1
2023
14156

Andre Saraiva

W
Choke
Bento Ribeiro Pro
69KG
SF
2017
14157

Jorge Nakamura

W
Pts: 4x0
Bento Ribeiro Pro
69KG
F
2017
14159

Jorge Nakamura

W
Armbar
Bento Ribeiro Pro
LWA
3RD
2017
14760

Anderson Silva

W
Pts: 16x0
Florianopolis Pro
69KG
SF
2017
14761

J. Monguilhott

W
Pts: 6x0
Florianopolis Pro
69KG
F
2017
14762

Anderson Silva

W
Armbar
Florianopolis Pro
LWA
4F
2017
14763

A. Prazeres

W
Pts: 8x0
Florianopolis Pro
LWA
SF
2017
14979

Mauricio Gomez

W
Referee Decision
US National Pro
69KG
RR
2018
14980

Mauricio Gomez

W
Referee Decision
US National Pro
69KG
RR
2018
14990

Breno Lima

W
Pts: 3x0
BR National Pro
69KG
4F
2018
14992

Rodrigo Cardoso

W
Pts: 0x0, Adv
BR National Pro
69KG
SF
2018
14993

Alexandre Vieira

Alexandre Vieira
W
Pts: 0x0, Adv
BR National Pro
69KG
F
2018
17843

Adam Ferrara

Adam Ferrara
W
Referee Decision
F2W 89
N/A
SPF
2018
17855

Giann Moramarco

W
Pts: 11x0
Miami FO
76KG
4F
2018
19181

Jeovany Ortiz

W
Pts: 7x0
Atlanta WO
76KG
4F
2019
19183

Jeffrey Cummings

W
Referee Decision
Atlanta WO
76KG
SF
2019
19698

Mauricio Gomez

W
Referee Decision
F2W 106
N/A
SPF
2019
20473

Adriano M.

W
Choke from back
Miami SPO
70KG
4F
2019
20474

Silvio Duran

Silvio Duran
W
Referee Decision
Miami SPO
70KG
SF
2019
23177

James Holland

W
Pts: 3x0
JitzKing
65KG
R1
2020
23181

Emilio Hernandez

Emilio Hernandez
W
Pts: 2x0
JitzKing
65KG
4F
2020
23427

N/A

W
Pts: 11x0
Miami WO
70KG
4F
2020
23428

Silvio Duran

Silvio Duran
W
Points
Miami WO
70KG
SF
2020
24460

Ed Hohl

W
Short choke
No Gi Pan Am.
73KG
R1
2020
24464

Frederico Alves

W
Pts: 4x0
No Gi Pan Am.
73KG
4F
2020
24467

Francisco Cuneo

Francisco Cuneo
W
Pts: 2x0
No Gi Pan Am.
73KG
SF
2020
25036

Andrew Franco

W
Referee Decision
F2W 160
N/A
SPF
2021
25886

Caio Silva

W
Katagatame
S. American NG
73KG
R1
2021
25890

Luis Ribas

W
Pts: 0x0, Adv
S. American NG
73KG
4F
2021
25987

Matt Ferraiolo

W
Referee Decision
SUBVERSIV 5
N/A
SPF
2021
26107

Todd Walling

W
Pts: 32x0
NoGi Pan Am.
79KG
R1
2021
28237

Arthur Detanico

Arthur Detanico
W
Pts: 3x0
NoGi Worlds
73KG
R2
2021
28246

Joao Albuquerque

W
Pts: 4x0
NoGi Worlds
73KG
8F
2021
28256

Kieran Kichuk

Kieran Kichuk
W
Referee Decision
NoGi Worlds
73KG
4F
2021
30006

Diego Paiva

W
Pts: 5x0
ADCC BR1 Trials
66KG
R1
2022
30008

Andres Duplat

W
Pts: 3x0
ADCC BR1 Trials
66KG
R2
2022
30184

Marcos Faria

W
Pts: 5x0
ADCC BR2 Trials
66KG
R1
2022
30210

Joao Ricardo

W
Pts: 3x0
ADCC BR2 Trials
66KG
R2
2022
30218

Eduardo Walisson

W
Pts: 2x0
ADCC BR2 Trials
66KG
8F
2022
31262

Andrew Pardee

W
N/A
Charleston NGO
73KG
F
2022
32551

Jeffrey Cummings

W
Pts: 4x0
Atlanta SPNGO
73KG
SF
2022
35525

Arthur Detanico

Arthur Detanico
W
Pts: 8x0
NoGi Pan
73KG
8F
2022
39282

Lucas Brito

W
Pts: 6x3
Miami NGO
79KG
SF
2023