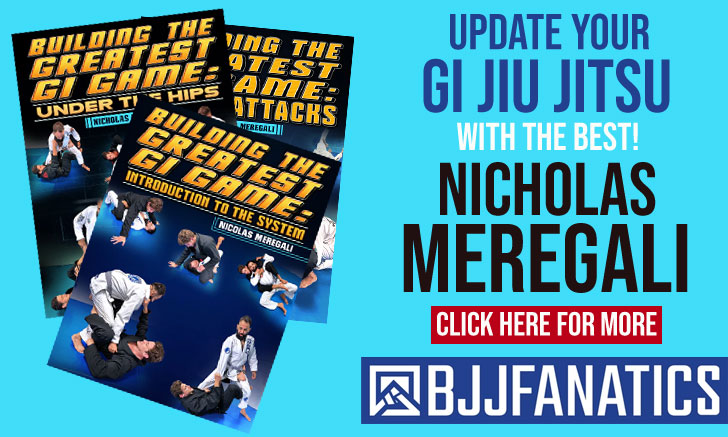 Edwin Ocasio, commonly known as Junny Ocasio is a Brazilian jiu-jitsu black belt under Murilo Santana, and one of the main representatives of the Unity Jiu-Jitsu Academy in New York City, USA. Junny gained recognition in the grappling world, particularly under the nogi setting by consistently competing in different rulesets with great success, be it submission-only, Kasai Pro, or International Brazilian Jiu-Jitsu Federation (IBJJF) rules.
Junny Ocasio Jiu-Jitsu
Full Name: Edwin Ocasio Junior
Nickname: "Junny" is an engaging way of saying, Junior. A nickname that has been associated with Ocasio since he was a toddler.
Lineage: Carlos Gracie > Helio Gracie > Rickson Gracie > Marcelo Behring > Mario Yamasaki > Murilo Santana > Edwin Ocasio
Main Achievements:
F2W Bantamweight Champion (2020)
1st Place IBJJF NYC Spring NG Open (2020)
1st Place IBJJF Mexico City NG Open (2019)
2nd Place Kasai 6 Grand Prix (2019)
3rd Place IBJJF World Championship NOGI (2019 / 2021)
3rd Place IBJJF European NoGi Open (2019)
Main Achievements (Colored Belts):
1st Place IBJJF Pan Championship NoGi (2017 purple)
1st Place IBJJF Boston Spring Open (2018 brown)
1st Place Sub-Spectrum Invitational 135 lbs (2019)
1st Place SOGI Invitational 135 lbs (2019)
1st Place KASAI Pro 155lbs Qualifier (2017)
2nd Place KASAI Pro 135lbs Qualifier (2019)
2nd Place IBJJF Pan Championship NoGi (2014 blue, 2016 purple)
3rd Place IBJJF Pan Championship NoGi (2015 purple)
3rd Place IBJJF World Championship NoGi (2018 brown)
* Absolute
** Weight and Absolute
Favorite Position/Technique: Saddle Position, Pressure Passing
Weight Division: Peso Pluma  (64,00 kg / 141.5 lbs)
Team/Association: Unity JJ
Junny Ocasio Biography
Edwin Ocasio was born on January 23, 1989, in the Bronx, one New York City's most famous boroughs.
Growing up in a turbulent household, Ocasio endured extreme abuse early on in his life. These tragic circumstances led Junny to suffer from behavior issues at school and a general disconnection with the traditional academic setting.
At the age of 15, while attending high school in East Stroudsburg, Pennsylvania, Junny found the sport of wrestling, and what he perceived to be his natural calling. A way to vent out his penned up frustrations without the repercussions that occurred in day-to-day life.
From the moment he started wrestling, Ocasio was hooked. Unfortunately, his sporting high-school career fell short at the age of 16, when Ocasio tore his anterior cruciate ligament (ACL) during a wrestling match, causing him to cease his wrestling training. It would take him nearly six years to fix his injury, through surgery, but as soon as he did, he returned to combat sports.
It was in 2013 that Ocasio re-committed to combat, then joining a mixed martial art (MMA) academy. During his MMA training, Edwin noticed how much he enjoyed jiu-jitsu, an interest that grew to the point that he decided this was his preferred path in combat sports.
Coaches Christian Montes and Carlo Chan were Junny Ocasio's first instructors at Ronin Athletics, and it was while training with them that Edwin met and befriended Murilo Santana, then the future founder of the Unity Jiu-Jitsu Academy.
At the time when Ocasio met Murilo, the famous grappler was looking for a space in which to open a gym in New York City. While scouting for places, Santana trained at the same gym as Junny (Ronin). More often than not, Ocasio would open the gym up in the early hours of the day and would train by himself with Murilo, a ritual that lasted for months. Santana became Junny's sparring partner and coach, for the most part, during this process and once he found the space to open his gym, Junny decided to switch teams, then becoming the first Unity JJ student.
Santana quickly grew into more than a coach, a mentorship that led to Ocasio's brown belt promotion on in 2017, and his black belt grading on August 3, 2019.
Junny Ocasio Grappling Record
47 WINS
BY POINTS


BY ADVANTAGES




BY SUBMISSION




BY DECISION




BY PENALTIES




BY DQ



24 SUBMISSIONS WINS
#214eb8
Inside heel hook
42
10
#5AD3D1
Outside heel hook
8
2
#d1212a
Straight ankle lock
8
2
#f58822
Inverted triangle
4
1
17 LOSSES
BY POINTS


BY ADVANTAGES




BY SUBMISSION




BY DECISION




BY PENALTIES




BY DQ



3 SUBMISSIONS LOSSES
Junny Ocasio Fight History
ID
Opponent
W/L
Method
Competition
Weight
Stage
Year
21386

Joao Miyao

Joao Miyao
L
Pts: 2x1
Kasai Pro 6
61KG
F
2019
21560

Malachi Edmond

Malachi Edmond
L
Pts: 4x2
No Gi Pan Am.
61KG
4F
2019
22144

Rodnei Barbosa

Rodnei Barbosa
L
Points
European NoGi
61KG
SF
2019
22437

Jose Albor

L
Points
Mexico City Open
70KG
SF
2019
22836

Hiago George

Hiago George
L
Armlock
NoGi Worlds
61KG
SF
2019
24383

Kennedy Maciel

Kennedy Maciel
L
Armbar
F2W 156
65KG
SPF
2020
25172

Geo Martinez

Geo Martinez
L
Referee Decision
WNO 6
65KG
SPF
2021
26086

Bebeto Oliveira

L
Pts: 4x2
NoGi Pan Am.
61KG
SF
2021
26604

Mikey Musumeci

Mikey Musumeci
L
Referee Decision
WNO 10
61KG
SPF
2021
28215

Bebeto Oliveira

L
Pts: 0x0, Adv
NoGi Worlds
61KG
SF
2021
28808

Deandre Corbe

Deandre Corbe
L
Referee Decision
ADCC EC Trials
66KG
4F
2021
31519

Deandre Corbe

Deandre Corbe
L
Pts: 2x0
ADCC WC Trials
66KG
8F
2022
32493

Bebeto Oliveira

L
Pts: 8x4
Atlanta SPO
64KG
F
2022
32867

Yuta Shimada

Yuta Shimada
L
Pts: 4x4, Adv
World Champ.
64KG
R1
2022
36796

Lucas Pinheiro

Lucas Pinheiro
L
Pts: 7x0
NoGi Worlds
61KG
SF
2022
37880

Leonardo Souza

L
Pts: 6x4
Dallas NGO
61KG
F
2023
40790

Joey Diehl

L
Kneebar
ADCC Dallas
60KG
R1
2023
21380

Geo Martinez

Geo Martinez
W
Pts: 2x0
Kasai Pro 6
61KG
RR
2019
21382

Jon Calestine

Jon Calestine
W
Pts: 3x2
Kasai Pro 6
61KG
RR
2019
21384

M. Imanari

W
Pts: 8x1
Kasai Pro 6
61KG
RR
2019
22142

Anthony Oliveira

W
Pts: 4x2
European NoGi
61KG
4F
2019
22442

Rene Lopez

W
DQ
Mexico City NGO
67KG
SF
2019
22444

Alexis Alduncin

Alexis Alduncin
W
Pts: 2x0
Mexico City NGO
67KG
F
2019
22677

Suraj Budhram

W
Katagatame
NYC Fall NGO
61KG
SF
2019
23818

Justin Ordinario

W
Z Lock
F2W 146
61KG
SPF
2020
23853

Gabe Tuttle

W
Referee Decision
WNO
61KG
SPF
2020
23879

Lucas Pinheiro

Lucas Pinheiro
W
Referee Decision
F2W 149
61KG
SPF
2020
23980

Marcelo Cohen

Marcelo Cohen
W
Inside heel hook
F2W 153
61KG
SPF
2020
24250

Jose Lima

Jose Lima
W
Inverted triangle
F2W 154
61KG
SPF
2020
25033

Adam Ferrara

Adam Ferrara
W
Inside heel hook
F2W 160
61KG
SPF
2021
25445

Rashawn Kershaw

W
Inside heel hook
Orlando NGO
61KG
SF
2021
25447

Estevan Martinez

Estevan Martinez
W
Referee Decision
Orlando NGO
61KG
F
2021
25947

Taniel Jesus

W
Referee Decision
F2W 171
61KG
SPF
2021
26082

Huthayfah Penney

W
N/A
NoGi Pan Am.
61KG
4F
2021
26909

Bebeto Oliveira

W
Referee Decision
F2W 176
61KG
SPF
2021
27864

Marko Oikarainen

W
Outside heel hook
Atlanta SMNG
61KG
F
2021
28212

Marcus Beddor

Marcus Beddor
W
Inside heel hook
NoGi Worlds
61KG
4F
2021
28768

J. Oyervidez

W
Footlock
ADCC EC Trials
66KG
R1
2021
28781

Damon Morgan

W
Pts: 0x0, Pen
ADCC EC Trials
66KG
R2
2021
28790

Logan Santos

W
Inside heel hook
ADCC EC Trials
66KG
R3
2021
28803

Adam Benayoun

Adam Benayoun
W
Referee Decision
ADCC EC Trials
66KG
R4
2021
29069

Francesco Dimartino

W
Inside heel hook
JJ CON NG
61KG
SF
2021
29070

Reynaldo Leon

W
Pts: 15x0
JJ CON NG
61KG
F
2021
30459

Frank Cespedes

Frank Cespedes
W
Pts: 10x8
Atlanta WO
64KG
F
2022
30676

Suraj Budhram

W
Pts: 4x4, Adv
Miami WO
64KG
SF
2022
30677

Matheus Fonseca

W
Pts: 10x6
Miami WO
64KG
F
2022
31478

Anthony Lopez

W
Inside heel hook
ADCC WC Trials
66KG
R1
2022
31495

Tommy Espinoza

W
Armbar
ADCC WC Trials
66KG
R2
2022
31508

Daniel Lyons

W
Katagatame
ADCC WC Trials
66KG
R3
2022
32487

Tadiyah Danforth

Tadiyah Danforth
W
Pts: 2x2, Adv
Atlanta SPO
64KG
4F
2022
32492

Justin Carneiro

W
Straight ankle lock
Atlanta SPO
64KG
SF
2022
33704

Jesse Sosa

W
Junny lock
Austin SMNGO
61KG
F
2022
34403

Jhonatas Ramos

W
Inside heel hook
N. Haven NGO
61KG
SF
2022
34405

Hiago Gama

Hiago Gama
W
Straight ankle lock
N. Haven NGO
61KG
F
2022
36533

Huthayfah Penney

W
Outside heel hook
NHaven FNGO
61KG
SF
2022
36534

David Terao

David Terao
W
Adv
NHaven FNGO
61KG
F
2022
36790

Rene Lopez

W
Inside heel hook
NoGi Worlds
61KG
R1
2022
36794

Leonardo Souza

W
Aoki lock
NoGi Worlds
61KG
4F
2022
39274

Isaac Cordova

W
Pts: 3x0
ADCC OC
60KG
4F
2023
39276

Juan Rasmussen

W
Pts: 9x0
ADCC OC
60KG
SF
2023
39278

Isaac Cordova

W
Pts: 3x0
ADCC OC
60KG
F
2023
39767

Christopher Tran

W
Katagatame
Atanta SPNG
61KG
F
2023
41730

Christopher Tran

W
Submission
NYC NGO
61KG
RR
2023
41731

Kevin Dantzler

W
Inside heel hook
NYC NGO
61KG
RR
2023
Junny Ocasio vs Alex Weaver