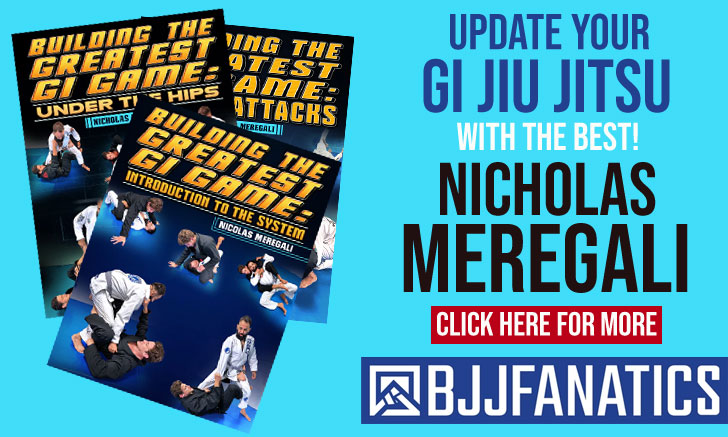 Rockson Gracie was the oldest son of the legendary Brazilian Jiu-Jitsu fighter and MMA pioneer Rickson Gracie, who was considered by many to be one of the greatest prospects in BJJ during the 1990's decade. A 3x Pan American Champion by the age of 19, Rockson Gracie would also become one of the saddest losses this martial art had to overcome, after his passing in December of 2000 in a New York hotel room from a drug overdose. In 2011 the Rockson Gracie Foundation was founded, the focus of the charity was to reach underprivileged youngsters often tempted by drugs or gangs, and provide them with a fun and competitive outlet.
Rockson Gracie Jiu-Jitsu
Full Name: Rockson Gracie
Nickname: n/a
Lineage: —
Main Achievements:
1st Place IBJJF Pan American Championships (1998 blue, 1999 and 2000 purple)
3rd Place IBJJF Pan American Championships (1997 blue)
Favourite Position/Technique: n/a
Weight Division: Peso Pluma (64kg/141lbs)
Team/Association: Rickson Gracie JJ/ Gracie Humaita
Rockson Gracie Biography
Rockson Gracie was born in 1982, being the son of arguably the greatest Jiu-Jitsu competitor of all time, Mr. Rickson Gracie, and the former model Kim Gracie (Lilian Stavinsky). Rockson was the oldest out of 4 children (Rockson, Kauan, Kaulin, and Kron Gracie).
Being the firstborn child of Rickson, Jiu-Jitsu came naturally to the young Gracie and his training started from an early age. On the Vale Tudo documentary "Choke" featuring Rickson Gracie, Rockson is caught on tape several times next to his father. Other footage of the young prodigy is seen in the early 1990s promotional videos for Rickson and his BJJ school in the US.
With an amazing track record, an intense look (shaven head, tattoos), and Rickson Gracie always by his side, Rockson Gracie quickly became grappling 's poster boy in the US' competitive scene, being pointed out by many media outlets as the hottest prospect to come out of the Gracie family, a family with a great fighting tradition.
In October of 2000, at 19 years of age, Rockson decided to leave his parents' house in Los Angeles and move to New York with his girlfriend to try a career as a professional model. As the weeks went by Rockson's contact with the family became less frequent, and by the end of January 2001, after almost 1 month without contact, Rickson decided to ask his cousin Renzo Gracie (who lived and owned a gym in New York) to track his son's whereabouts.
Renzo found Rockson's girlfriend in Miami on the 7th of February, she informed him the couple had split, Renzo returned to New York that day. Now truly worried he started searching the hospitals and police stations. Renzo finally identified Rockson's body from a police file through Rockson's arm tattoo which said: "The Best Father of the World: Rickson Gracie". Rockson had been found dead by the authorities in December due to drug intoxication at the Providence hotel in Manhattan.
Rockson's body was exhumed from the pauper's grave where it had been buried, he was cremated and the ashes taken to his favorite Malibu beach where they were spread.
Rickson Gracie, who was set to fight Kazushi Sakuraba that year, in what would've been the most anticipated MMA fight in the history of the sport, canceled the fight and never fought professionally again. He has mentioned on more than one occasion that his son's loss was by far the hardest thing to overcome in his life and that he didn't train for almost 3 years when going through his grieving process.
In 2011 the "Rockson Gracie Foundation" (thegracieway.org) was created in honor of this great champion.
Rockson Gracie fight 1997

Rockson Gracie rolling with Helio Gracie

Rockson and Rickson Gracie demonstration