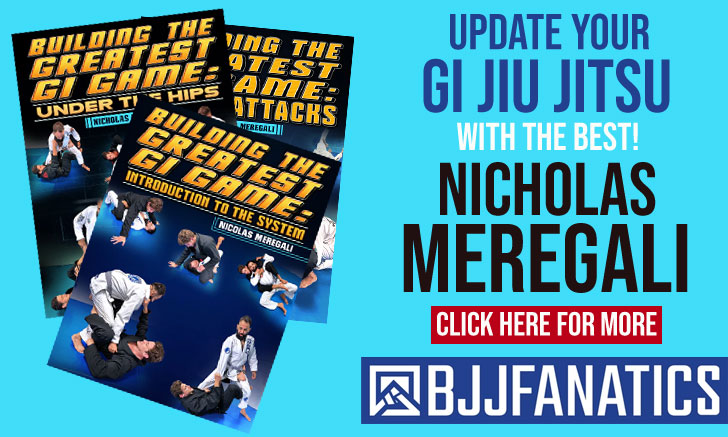 Kristin Mikkelson is a Brazilian jiu jitsu black belt under Hannette Staack having also worked extensively with André Terêncio, being a top representative of the Brazil 021 Team, one of Chicago, IL – USA top grappling academies. Kristin Mikkelson made a name for herself as a leading figure in the lightweight division during her colored belts campaigns, where she earned two IBJJF world titles (gi + nogi) and several other important medals.
Kristin Mikkelson Jiu Jitsu
Full Name: Kristin Mikkelson
Nickname: N/A
Lineage: Mitsuyo Maeda > Carlos Gracie > Helio Gracie > Francisco Mansor > Carlos Henrique > André Terêncio > Hannette Staack > Kristin Mikkelson
Main Achievements:
IBJJF Asian Open Champion (2018)
IBJJF Atlanta Winter Int. Open Champion (2018)
IBJJF Houston Int. Open 2nd Place (2018)
Twin Cities Invitational Champion (2018)
Main Achievements (Colored Belts):
IBJJF World Champion (2013 blue)
IBJJF World No-Gi Champion (2016 brown)
IBJJF World Championship 3rd Place (2013* blue)
IBJJF Pans Championship 3rd Place (2016 brown, 2015/2014 purple)
Favorite Position/Technique: Armbar
Weight Division: Peso Leve (64,00 kg / 141.5 lbs)
Team/Association: Brazil 021
Kristin Mikkelson Biography
Kristin Mikkelson was born on August 24, 1988 in Cincinnati, Ohio – United States of America, where she grew up.
As a child Kristin was a very active kid, playing mainly "backyard" sports such as swimming and climbing.
The first activity Mikkelson took seriously was taekwondo, a combat style the Cincinnatian started at the age of 12, at Bauer's Martial Arts Academy under Fred Bauer. Although she never competed in the Korean martial art, Mikkelson did reach the rank of black belt, earning her 2nd degree by the age of 19.
Shortly after graduating from the University of Cincinnati, Kristin moved to Chicago (2011). After many years training TKD Mikkelson decided to take the opportunity of being in a foreign environment to test herself as a martial artist under a totally different platform. Curious about jiu jitsu she found the Brazil 021 academy, a gym led by André Terêncio and Hannette Staack – two legendary figures of the sport.
Mikkelson felt the connection with BJJ and the Brazil 021 workgroup from the get-go, making the mats her new home. This newfound fascination for grappling was greatly influenced by her coach Hannette, as she was the first successful female martial artist that Kristin had met. Staack's strong character and leadership skills drove the young American to competition, an aspect of BJJ Mikkelson wholeheartedly embraced.
Although fully capacitated to work in the financial industry, a subject in which she focussed during the many years spent in the academic world, Kristin's passion for jiu jitsu led her to abandon a business career and focus on BJJ. The decision being made in 2012, when she opted for a less demanding job that could accommodate Mikkelson's intense training schedule.
The reward for her hard work arrived on June, 2017. A time when coach Hannette Staack promoted Mikkelson to black belt.
Kristin Mikkelson vs Renata Marinho