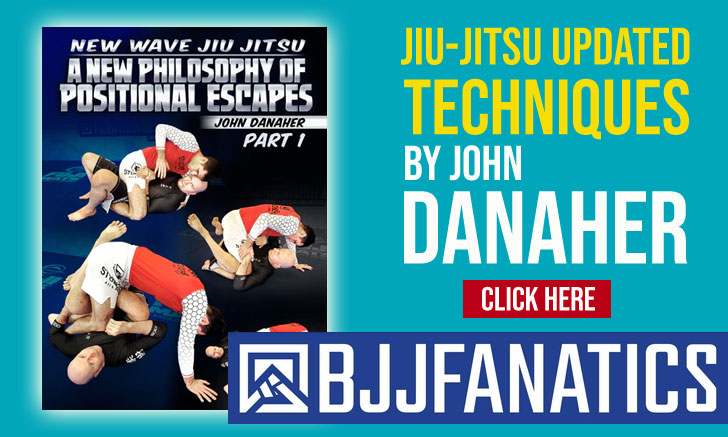 Luis Carlos Atalla, commonly known as "Luca" Atalla, is a black belt in Brazilian jiu jitsu under the illustrious Carlos Gracie Junior and a pioneer in jiu jitsu journalism, being the original chief editor of the sport's leading magazine – GracieMag. Before turning his focus to journalism, Luca Atalla was one of the rising stars of jiu jitsu with one world title and three pan american championships in the lower belt divisions, he is also the brother of another well known black belt, Roberto Atalla.
Luca Atalla Jiu Jitsu
Full Name: Luis Carlos de Moraes Atalla
Nickname: "Luca" is a nickname given by Carlos Gracie Junior (Atalla's coach) during his early days at Gracie Barra. It is a combination of Luis and Carlos, Luca's first names.
Lineage: Mitsuyo Maeda > Carlos Gracie Sr. > Helio Gracie > Carlos Gracie Junior > Luca Atalla
Main Achievements:
World Champion (1996 blue*)
Pan American Champion (1996, 1997, 1998 purple)
*Rated as the most technical blue belt of the year at the 1996 world championship
Weight Division: Peso Leve 76kg/167lbs
Favorite Position/Technique: Choke from the back
Team/Association: Gracie Barra
Luca Atalla Biography
Luca Atalla was born on the 9th of October, 1973 in Rio de Janeiro. Atalla moved to São Pedro da Aldeia in Lagos (Fluminense coast), having studied in Cabo Frio. He returned to Rio de Janeiro from the 6th to 9th grade before moving again, this time to Campos dos Goytacazes, where he did a technical course (CEFET).
At the age of 17 Luca returned to Rio de Janeiro to start a degree in Engineering. When he was 18 years old, he decided to start training jiu jitsu, influenced by his brother Roberto who had started a couple of years before Luca and was already very committed to the sport. At the time, Roberto was living in the US, and advised Luca to seek the Dalal Aschar cultural centre, where "Zé Beleza" and Hélio "Soneca" had just opened a team called "Gavea Jiu Jitsu". Luca Atalla was Zé Beleza and Soneca's very first student at this location.
The time spent at the Gavea Jiu Jitsu was short lived. Luca was working and studying full time, lacking the spare time to commit to a hobbie. During the following summer holiday, Luca's brother had returned from the US and advised him to seek Renzo Gracie at his newly opened Gracie Ipanema academy.
Having started on the summer of 1993, Luca Atalla and Renzo became close friends, and by the summer of 1994 (August) Renzo started bringing Luca along to the classes at Gracie Barra, classes taught by Carlos Gracie Junior, the team's leader.
1994 was a fantastic year for jiu jitsu, with the launch of the CBJJ (Confederação Brazileira de Jiu Jitsu) which later gave birth to the IBJJF (International Brazilian Jiu Jitsu Federation), jiu jitsu's most respected governing body. It was also the year when Carlos Gracie Junior launched the "Jornal Gracie". The idea behind the Jornal Gracie was to diffuse the sport of Brazilian jiu jitsu to the masses without the need for mainstream media's support, and for that he asked for the collaboration of Luca Atalla.
The project grew exponentially and soon turned into a magazine format, changing its name to GracieMag, quickly becoming the number 1 reference in jiu jitsu's specialized media. Luca took over the helm of the magazine, and became the chief editor, meaning that he had to leave the competitive side of jiu jitsu and his engineering degree behind. Luca still managed to find time to train, reaching the black belt rank in 2003, awarded by Carlos Gracie Junior, on the same day that Lucio "Lagarto" Rodrigues, Rafael "Foquinha" and Filipe Jerry received theirs.
Atalla became one of the coaches at the Gracie Barra headquarters in Rio from 2005 to 2006, but as the sport/martial art grew in numbers of fans and practitioners, so did the need to supply the international market with news. With that in mind Luca Atalla moved to the United States in 2007 to lead the international team, he lived in New Jersey for 5 years and later moved to California.
As the GracieMag company grew, Luca stepped aside from the Editor's position to take on a roll as an advisor. The editors became Raphael Nogueira (hard copy), Marcelo Dunlop (online) and Ivan Trindade (International).