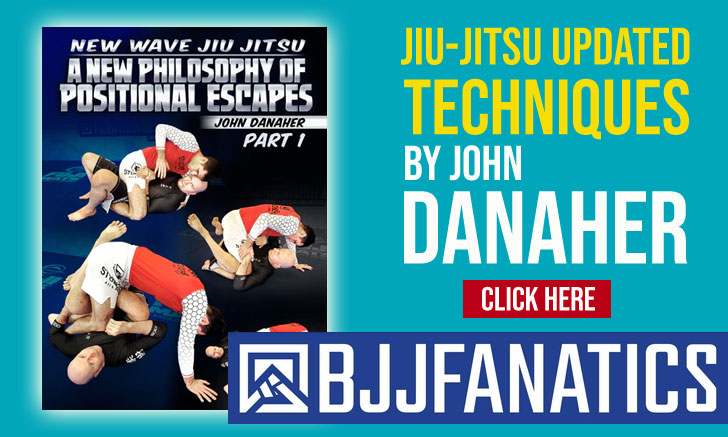 Paulo Brandão, also known by his nickname "Coelho" (Bunny), is a historic competitor for the Gracie Humaitá academy, having been a black belt world champion at the very first World Jiu Jitsu Championship (1996). Graded by Royler Gracie, the Manauara Paulo "Coelho" became a reference in the sport as a fighter, and also as an instructor, having moved to the United States in 2012 to pursuit his coaching career.
Paulo Brandão Jiu Jitsu
Full name: Paulo Brandão
Nickname: "Coelho", meaning bunny or rabbit in Portuguese. The name started when Paulo was around 10 years old because he was skinny and had big front teeth. Every time that his friends would come by Paulo's house to call him for training, they would yell "Coelho", Paulo's mother would get infuriated with the name and promptly run them out of the house, this only instigated the kids to continue calling Paulo by Coelho, a nickname that carried into adulthood.
Lineage: Mitsuyo Maeda > Carlos Gracie > Helio Gracie > Royler Gracie > Paulo Brandão
Main Achievements:
World Champion (1996)
Brazilian National Champion (1995, 1997)
Amazonas State Champion
North-Northeast Interstate Champion
Favorite Position/Technique: Guard
Weight Division: Peso Pena (70kg/154lbs)
Team/Association: Gracie Humaitá
Paulo "Coelho" Brandão Biography
Paulo Brandão was born on August 27, 1973 in Manaus – Amazon, a city geographically isolated from the rest of Brazil as there are no roads to it, being only accessible by boat or plane.
Although born in Manaus, Paulo's childhood was spent in many other places, from Rio de Janeiro to Belém do Pará where he began his training in martial arts, practising judo at age 6. He trained judo officially until he was 9 years old, but had to stop as his family eventually returned to Manaus. Coelho stopped training martial arts for the 3 years, after which he found out about jiu jitsu.
Jiu jitsu appeared in Paulo Brandão's life due to a street fight involving a friend of his (who had begun learning jiu jitsu recently) and another boy. Brandão's friend won easily, taking the other kid down, mounting and completely dominating the street fight.Paulo was a small and shy kid, who on occasion was bullied so he was totally fascinated by what he had seen. He immediately asked his friend to take him to his academy.
The Academy was the (now) famous Associacao Monteiro, an academy that started several renowned athletes in jiu jitsu, athletes like Omar Salum, Saulo and Alexandre Ribeiro, Gabriel Moraes and many others. Learning from Fabio "Binho" Monteiro, Paulo "Coelho" fell in love with the martial art, choosing to spend all day, every day at the gym.
In 1991, as a blue belt teenager Paulo decided to visit the Gracie academy in the Humaitá neighbourhood of Rio de Janeiro. The Monteiro academy was in direct lineage from the Gracie's and Paulo had heard many stories about the level of grappling there. The visit was a success, and many more took place after the first one. As the visits became more and more frequent, Coelho decided to move to Rio de Janeiro for good, in order to train with the best and follow his dream of being a black belt world champion, a decision frown by his parents who wanted him to study to be a doctor.
Training hard, Paul was graded by Royler Gracie as a purple, brown and black belt. His black belt ceremony happened on the 27 of November 1995, on that same day Saulo Ribeiro, Cleber Luciano, Renato Barreto, Vinicius Aieta and Breno Sivac were graded.
In 2012 Paulo visited the United States for the first time, he spent five months there, helping a friend who was moving to another town, that friend was Donald Park. After this period in the US, Brandao returned to Manaus, only to come back to America six months later, this time with his family, after he was offered a job at the Gracie Humaita affiliate academy in Austin, Texas.