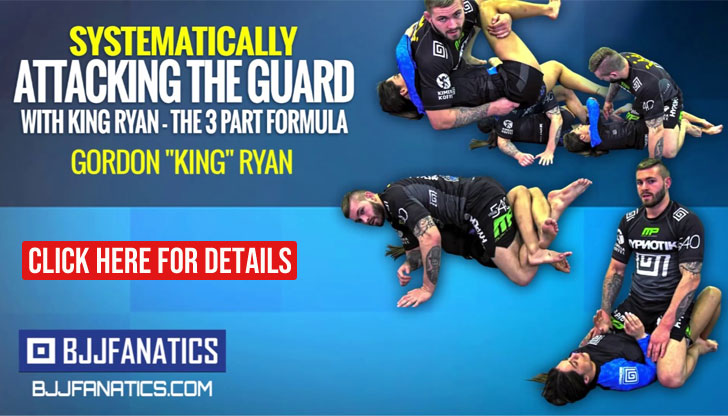 Marcos de Oliveira, also known as "Santa Cruz", is a former judo and wrestling competitor, having achieved Brazilian national squad honors in both sports. Oliveira is also a black belt in Brazilian jiu jitsu under the illustrious Ricardo Libório, having conquered important titles such as the Abu Dhabi Jiu Jitsu World Pro and Brazilian National Champion. Among Marcos de Oliveira's long list of achievements, he is also known as the founder and leader of the Abu Dhabi Top Team, an academy with strong ties to the American Top Team and GFTeam.
Marcos de Oliveira Jiu Jitsu
Full Name: Marcos Vinicius Lima De Oliveira
Nickname: Marcos bears the name of the neighborhood where he grew up, "Santa Cruz". The Santa Cruz burg is a well known area of Rio de Janeiro's west zone, famed for its hard hard working environment and population. Growing up de Oliveira used to see people queueing for the busses to go to work at 4:30am, often only returning to their homes after 10pm. This struggle encouraged Marcos to push forward, becoming a part of his work ethics, and for that reason his name stuck throughout his career.
Lineage: Mitsuyo Maeda > Carlos Gracie > Carlson Gracie > Ricardo Libório > Marcos de Oliveira
Main Achievements:
Abu Dhabi World Pro Champion (2009 adult, 2015 Master weight & absolute)
Abu Dhabi Grand Slam Tokyo Champion (2015 Master)
Abu Dhabi Pro Trials Champion (2009)
Pan American Champion (2001 blue)
Brazilian National Champion (2001 blue)
Brazilian Teams Champion (2001 blue)
World FILA Champion (2009)
European Open 2nd Place (2013 Master)
Favorite Position/Technique: Guard Passing (pressure)
Weight Division: Peso Pesadíssimo (+100kg/221lbs)
Team/Association: Abu Dhabi Top Team
Marcos de Oliveira Biography
Marcos de Oliveira was born on the 12th of June, 1978 in Santa Cruz – Rio de Janeiro, Brazil.
Santa Cruz started practicing martial arts during his childhood. His father learnt judo at the police academy, and soon enrolled his own son in the Japanese art of throwing. Marcos was 9 or 10 years old at the time, and immediately started participating in competitions.
In 1994 as a judo team member for his college, Marcos conquered a spot in the national squad for the Junior World Championships, with a win over Paulo Filho at the finals of the trials. Filho was already a well known prospect in the jiu jitsu world, and their match made Marcos more conscious of the gentle art. Around the same time the Castelo Branco University in Rio de Janeiro gathered several important jiu jitsu figures for a large scale workshop. Among those important figures were Ricardo Libório, Júlio César Pereira, Alexandre Baraúna and Ricardo de La Riva. During the workshop Marcos got to know these jiu jitsu men, who started helping him develop some jiu jitsu skills, geared towards his judo competitions.
At the age of 17 Marcos de Oliveira received his black belt in judo (1995). Santa Cruz also crossed over to wrestling where he quickly found his way to the Brazilian national squad for 4 years straight.
His career in wrestling brought him many moments of glory, including a valiant participation in two world championships, a silver medal at the South American Open, a gold medal at the South American Open and a 4th place at the Pan American Championship.
In 2000, during the Brazilian trials for the Summer Olympics (Sydney), de Oliveira suffered from a fit (convulsions) and had to stop training judo altogether for over 1 year, while going through thorough exams. As he saw his Olympic dream shred away his interest for judo died down, and Marcos started focussing more on jiu jitsu, encouraged by Master Júlio César Pereira and the legendary Pedro Gama Filho.
Formally starting his jiu jitsu instruction that year, Marcos de Oliveira had in Júlio César, Alexandre Baraúna and Marcos Bello (Universidade Gama Filho) his official instructors, who handed him his blue and purple belts.
In 2002 Marcos switched to the American Top Team (ATT) academy, as he meant to compete in mixed martial arts (debut in 2004). He received his brown belt and his black belt (December 2006) from the hands of Ricardo Libório, leader of ATT.
In 2009 Marcos de Oliveira won the US West Coast Abu Dhabi Jiu Jitsu Pro trials. He competed that year in Abu Dhabi where he met Carlos Santos (Carlão), who was the leader of the United Arab Emirates jiu jitsu project. A program outlined to make grappling available in the UAE school program. Marcos decided to move to the arabic country with his wife (BJJ world champion Caroline de Lazzer), where the two established themselves.
Once settled in Abu Dhabi, and with the help of an outside investor, Marcos and his wife founded the Abu Dhabi Top Team (ADTT). Both Marcos and Caroline had strong ties to ATT and the connection was made, with the two teams interlinking talent. ADTT also has a strong bond with coach Júlio César who is an advisor of the team
In 2015, the Abu Dhaboi Top Team was the academy with the most medals won at the Abu Dhabi World Pro Jiu Jitsu Championship.