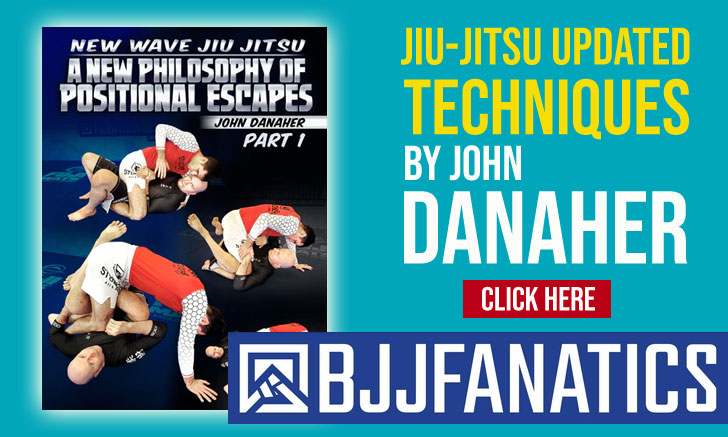 One of the best heavyweight grapplers of his generation, Fernando "Boi" Marques is a black belt in Brazilian Jiu Jitsu under Master André Pederneiras and a former BJJ World Champion (2001). Fernando Boi is also an accomplished freestyle and Greco Roman wrestler, having won national titles and been a part of the Brazilian national wrestling squad for the Pan Americans.
Fernando Boi Jiu Jitsu
Full Name: Fernando Marques Faustino
Nickname: the word "boi" means bull in Portuguese, the name started because of a friend and sparring partner of Fernando when he used to train boxing and full contact. Fernando started very young and was very strong for his age. For that reason his friend started saying "this kid is a bull", after a while everyone at the gym was calling him Boi (bull). Understandably, Fernando didn't appreciate the nickname at first, but it soon became his trademark.
Lineage: Carlos Gracie > Carlson Gracie >Andre Pederneiras > Fernando Marques
Main Achievements:
World Champion (2001)
Brazilian National Champion (2005)
International Masters & Seniors Champion (2009)
Copa Dumau Champion (2008)
World Silver Medallist (1998 purple, 2005)
World Cup Bronze Medallist (2005)
World Bronze Medallist (2000)
Brazilian National Bronze Medallist (2005 absolute)
Favorite Technique: Guard
Weight Division: Peso Pesado (94kg/207lbs)
Team/Association: Nova Uniao
Fernando Boi Biography
Fernando Marques "Boi" was born on the 11 of April, 1976 in Goiânia, state of Goias – Brazil, growing grew up in Vila Sao Jose (Setor Sao Jose) in the outskirts of Goiania. Being the only boy and the youngest of 4 siblings, Fernando was highly motivated by his father to do contact sports, starting off when he was still a child by learning Karate with a Japanese master named Tiuji Yamagushi (reaching the grade of brown belt). At the age of 9 he met a few kids who trained boxing and full contact and started training at their gym also, combining karate, full contact and boxing. Fernando competed several times in full contact tournaments and even fought in the Brazilian Nationals of full contact as an adult at the age of 15, reaching the final of the amateur tournament.
At the age of 18 Fernando Boi started practicing jiu jitsu at Frederico Pimentel's gym (one of the pioneers of BJJ in the region), following his father's footsteps who had practiced Jiu Jitsu in his youth. Fernando would train mostly with Pimentel's assistant instructor at the lunch time classes named Rodrigo Abrão. Abrão was not a black belt at the time, and even though he was a strong influence in Fernando's first years as a grappler, it was Boi who eventually graded his first instructor as a black belt many years after their first encounter.
In the early days, there weren't many competitions in Goias so Fernando would often travel to the neighbouring Brasilia (capital city) to compete. In Brasilia he met the legendary Joao Roque who introduced Fernando Boi to Andre Pederneiras. Through that contact Pederneiras opened the doors of his academy to Fernando, Boi grabbed the opportunity with both hands and started travelling regularly to Rio de Janeiro to train at Nova Uniao.
Though Fernando Boi received all his belts up to brown from Frederico Pimentel, his frequent travels to Nova Uniao in Rio de Janeiro resulted in Master Andre Pederneiras graduating Boi in December, 1999 with his black belt. Since achieving the grade, Fernando became not only a fierce competitor, but also a savvy instructor, having produced BJJ studs such as Dimitry Cerewuta Jucá, Dalton Regis Nascimento Castro, Ismael "Marmota", Igor Ribeiro Marques, Helio Damiani, Célio Medeiros and Fábio Neres.