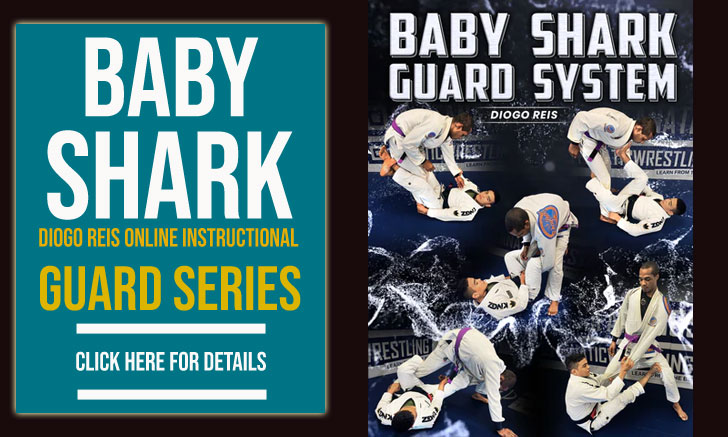 Marcos Paulo Costa is a Brazilian jiu jitsu black belt under Juarez Soares, and a representative of the DDR academy – a gym known for developing a range of high end grapplers such as José Junior, Marcos Tinoco, José Carlos. Marcos Costa's recognition in the sport of BJJ occurred mainly while competing in the United Arab Emirates Jiu Jitsu Federation (UAEJJF) international circuit, particularly during his 2017 where Marcos made the podium of the Abu Dhabi World Pro and the Abu Dhabi Grand Slam.
Marcos Paulo Costa Jiu Jitsu
Full Name: Marcos Paulo Costa
Nickname: N/A
Lineage: Mitsuyo Maeda > Luis França > Oswaldo Fadda > Monir Salomão > Juarez Soares > Marcos Costa
Main Achievements:
IBJJF Roman Open Champion (2017)
UAEJJF Sharjah International Pro Champion (2017)
IBJJF No-Gi European Open 2nd Place (2017)
UAEJJF Grand Slam – Abu Dhabi 2nd Place (2017)
CBJJ Brasileiro No-Gi 3rd Place (2017)
UAEJJF Abu Dhabi Pro 3rd Place (2017)
Favorite Position/Technique: Guard
Weight Division: Peso Médio (82,30 kg / 181.5 lbs)
Team/Association: DDR
Marcos Paulo Costa Biography
Marcos Paulo Costa was born on September 29, 1989 in Rio de Janeiro – Brazil moving on to Araruama when he was 11 years old.
Like most Brazilian children, Marcos started playing competitive sports through football (soccer), only finding about jiu jitsu at the age of 16 through a group of highschool buddies. Costa's first steps in BJJ were taken at a local academy, under the guidance of a purple belt nicknamed 'Russo' (Russian).
Russo followed Costa's development all the way to blue belt, a time when Marcos' tuition was taken by the Russian's coach – Alessandro 'Bacalhau' Vieira. This arrangement was short lived as Marcos Costa ended up switching again, this time settling at Juarez Soares gym, one of the most well respected instructors in the region and leader of the DDR academy ( initials that stand for Dedicação, Disciplina, Respeito [Dedication, Discipline and Respect]). Marcos stood by Soared throughout his coloured belt career all the way to black belt – a promotion that took place on February 8, 2014.
A few months after earning his black belt Marcos Paulo was offered a job working in Dubai – coaching jiu jitsu. He decided to move to the United Arab Emirates with his wife Leticia Vargas (also a BJJ black belt), where he established himself as both an instructor and a regular competitor.
Marcos Costa Grappling Record
40 WINS
BY POINTS


BY ADVANTAGES




BY SUBMISSION




BY DECISION




BY PENALTIES




BY DQ



5 SUBMISSIONS WINS
29 LOSSES
BY POINTS


BY ADVANTAGES




BY SUBMISSION




BY DECISION




BY PENALTIES




BY DQ



4 SUBMISSIONS LOSSES
#214eb8
Choke from back
50
2
Marcos Costa Fight History
ID
Opponent
W/L
Method
Competition
Weight
Stage
Year
5216

Victor Silverio

Victor Silverio
L
Choke
Etapa 2 FJJR
82KG
F
2014
6319

Isaque Paiva

Isaque Paiva
L
Choke from back
The Team Trials
76KG
F
2014
6643

Davi Ramos

Davi Ramos
L
Points
Sharjah Open
85KG
F
2015
6654

Claudio Calasans

Claudio Calasans
L
Referee Decision
Berkut Open
ABS
SF
2015
7848

Renato Cardoso

Renato Cardoso
L
Kneebar
SP Open
88KG
SF
2015
9520

Dany Gerard

Dany Gerard
L
Points
World Pro
ABS
R1
2016
9601

Jhonny Loureiro

Jhonny Loureiro
L
Pts: 0x0, Adv
World Pro
77KG
8F
2016
10821

Jose Junior

Jose Junior
L
Points
Al Ain Int. Pro
85KG
F
2016
11438

Faisal AlKitbe

Faisal AlKitbe
L
Points
AD Grand Slam NG
83KG
F
2017
11461

Gabriel Arges

Gabriel Arges
L
Choke from back
Grand Slam AD
85KG
4F
2017
12359

Stefano Correa

L
N/A
European NoGi
85KG
F
2017
12666

Claudio Calasans

Claudio Calasans
L
Pts: 2x0
World Pro
85KG
SF
2017
13394

Jaime Canuto

Jaime Canuto
L
Pts: 0x0, Adv
Grand Slam TYO
85KG
SF
2017
13396

Lucas Barbosa

Lucas Barbosa
L
Pts: 2x0
Grand Slam TYO
85KG
3RD
2017
14057

Gabriel Lima

L
Pts: 0x0, Adv
Brasileiro NoGi
85KG
F
2017
14169

Igor Sousa

L
Pts: 0x0, Adv
Al Ain Pro
85KG
F
2017
14755

Igor Sousa

L
Referee Decision
Dubai Nat. Pro
85KG
SF
2017
14839

C. Negromonte

C. Negromonte
L
Pts: 3x0
Grand Slam AD
85KG
SF
2018
15510

Jaime Canuto

Jaime Canuto
L
Pts: 0x0, Adv
Grand Slam LDN
77KG
F
2018
16081

Flavio Vianna

Flavio Vianna
L
Pts: 0x0, Adv
WP Br Qualifier
77KG
SF
2018
16418

Luiz Henrique

L
Pts: 0x0, Pen
Zayed Sports
108KG
SF
2018
18732

Igor Sousa

L
Pts: 0x0, Adv
Dubai Pro
85KG
F
2018
18810

Diego Ramalho

Diego Ramalho
L
Pts: 2x0
Grand Slam AD
77KG
SF
2019
18813

Roberto Satoshi

Roberto Satoshi
L
Pts: 4x2
Grand Slam AD
77KG
3RD
2019
19264

Ali Monfaradi

Ali Monfaradi
L
Pts: 4x2
Ras Alk. Pro
77KG
SF
2019
19843

Sebastian Brosche

Sebastian Brosche
L
N/A
Rome Open
82KG
SF
2019
19853

Sebastian Brosche

Sebastian Brosche
L
N/A
Rome Open
ABS
4F
2019
19863

Sebastian Brosche

Sebastian Brosche
L
Points
Rome NGO
85KG
SF
2019
22915

Igor Sousa

L
Pts: 0x0, Adv
Dubai Pro
85KG
F
2019
5214

Unknown

W
Points
Etapa 1 FJJR
82KG
SF
2014
5215

Luis Venturino

W
Pts: 6x0
Etapa 1 FJJR
82KG
F
2014
6413

Hitalo Machado

W
Points
Dubai Open
85KG
SF
2015
6414

Igor Sousa

W
Points
Dubai Open
85KG
F
2015
6641

Unknown

W
Points
Sharjah Open
85KG
SF
2015
7846

Unknown

W
Points
SP Open
88KG
4F
2015
10819

Tiago Bravo

Tiago Bravo
W
Points
Al Ain Int. Pro
85KG
4F
2016
10820

Andre Campos

W
Submission
Al Ain Int. Pro
85KG
SF
2016
11365

Nino Ambrosio

W
Points
Ajman Pro
85KG
SF
2016
11366

Luis Venturino

W
Points
Ajman Pro
85KG
F
2016
11417

Igor de Sousa

W
Pts: 0x0, Pen
Sharjah Pro
85KG
SF
2017
11418

Ygor Dantas

W
Pts: 2x2, Adv
Sharjah Pro
85KG
F
2017
11437

Luis Venturino

W
Submission
AD Grand Slam NG
83KG
SF
2017
11457

Ygor Dantas

W
Referee Decision
Grand Slam AD
85KG
R1
2017
12303

Luca Anacoreta

Luca Anacoreta
W
Points
Rome Open
88KG
SF
2017
12304

Adriano Lima

W
Points
Rome Open
88KG
F
2017
12357

Felipe Mota

Felipe Mota
W
N/A
European NoGi
85KG
SF
2017
12664

William Dias

W
Pts: 4x2
World Pro
85KG
4F
2017
12672

Kit Dale

Kit Dale
W
Pts: 2x0
World Pro
85KG
RPC
2017
12674

William Dias

W
Pts: 4x2
World Pro
85KG
3RD
2017
14055

Jeancemy Santos

W
Botinha
Brasileiro NoGi
85KG
4F
2017
14056

Pedro Conti

W
Pts: 2x0
Brasileiro NoGi
85KG
SF
2017
14166

Flavio Vianna

Flavio Vianna
W
Pts: 2x0
Al Ain Pro
85KG
4F
2017
14167

Nino Ambrosini

W
Pts: 0x0, Adv
Al Ain Pro
85KG
SF
2017
14756

Nino Moreira

W
Pts: 2x0
Dubai Nat. Pro
85KG
3RD
2017
14837

Bradley Hill

W
Triangle
Grand Slam AD
85KG
4F
2018
15166

Vibhudatta Rout

W
Pts: 2x0
Ras Al khaimah
75KG
F
2018
15502

Kenji Sette

W
Pts: 4x2
Grand Slam LDN
77KG
8F
2018
15507

Oliver Lovell

W
Pts: 0x0, Adv
Grand Slam LDN
77KG
4F
2018
15508

Rafael Mansur

Rafael Mansur
W
Pts: 2x0
Grand Slam LDN
77KG
SF
2018
16079

Antonio Silva

W
Pts: 0x0, Adv
WP Br Qualifier
77KG
4F
2018
16417

Edward Bertoli

W
Pts: 0x0, Adv
Zayed Sports
108KG
4F
2018
16421

Hugo Fernandes

W
Pts: 4x0
Zayed Sports
108KG
3RD
2018
18012

Robson Nascimento

W
Submission
Al Ain Pro
85KG
SF
2018
18014

Igor Sousa

W
Pts: 2x0
Al Ain Pro
85KG
F
2018
18731

Huggo Maciel

W
Pts: 6x0
Dubai Pro
85KG
SF
2018
18808

Andre Cantanhede

W
Pts: 2x0
Grand Slam AD
77KG
4F
2019
19842

Chad Shaule

W
N/A
Rome Open
82KG
4F
2019
19852

Ivan Chumakov

W
N/A
Rome Open
ABS
R1
2019
22913

Huggo Maciel

W
Pts: 6x0
Dubai Pro
85KG
RR
2019
Marcos Paulo Costa vs Luis Venturino