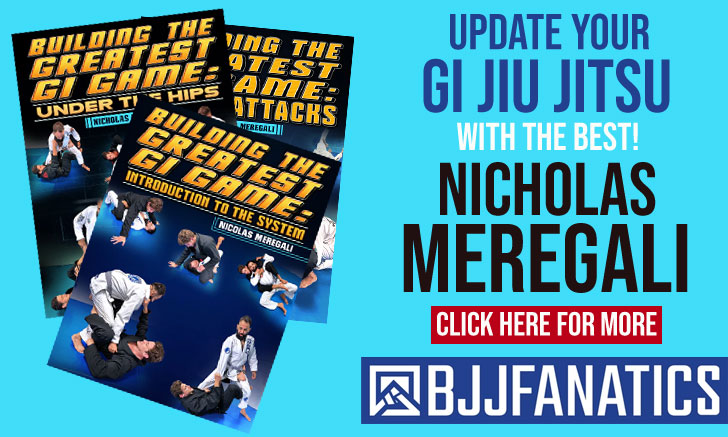 One of the greatest prospects in Brazilian jiu jitsu during the 1990's, Renato Miragaia made a name for himself in the lower belt divisions of the sport, defending the Gracie Barra team banner. Though Renato left the competitive jiu jitsu early in his black belt career, to pursue an occupation outside jiu jitsu, his legacy remained through one of his trademark positions, one many call "the Miragaia" due to Renato's advancements and success putting it to use during his competitive heyday.
Renato Miragaia Jiu Jitsu
Full Name: Renato Miragaia
Nickname: n/a
Lineage: Mitsuyo Maeda > Carlos Gracie Sr. > Carlos Gracie Junior > Roberto Correa > Renato Miragaia
Main Achievements:
World Champion (1997 purple, 1999 brown)
Pan American Champion (1997 purple, 1999 brown)
Brazilian National Champion (1996 blue, 1998 brown)
World Silver Medallist (1998 brown)
Brazilian National Bronze Medallist (1999 brown)
Favorite Position/Technique: Miragaia, Butterfly Guard
Weight Division: Peso Médio (82kg/181lbs)
Team/Association: Gracie Barra
Renato Miragaia Biography
Renato Miragaia was born on October 19, 1973 in Rio de Janeiro – Brazil. He started jiu jitsu at the Gracie Barra academy, having Roberto Correa, the famous "Gordo" as his instructor, it was Correa who graded Renato with his blue belt. As he progressed in the team, Master Carlos Gracie Junior became also his coach and being the senior member of the team, it was Gracie who awarded Miragaia his purple and brown belts.
It wasn't until 1993 that Renato started working on his Miragaia position. He was a blue belt then, but with the help of his instructor, Roberto Correa, Renato started developing several ways to pass the guard from that useful control. Renato was well known for his strength, which allied with his long limbs made the perfect recipe for the Miragaia stacking control. It was around 1997 that Renato truly started reaping the benefits of the position, one which helped him win two world titles, two pan american titles and one Brazilian national title.
Renato would later receive his black belt from his instructor Roberto Correa, unfortunately for jiu jitsu, as he saw no monetary future in the sport, he chose to follow a career outside it and left jiu jitsu completely.