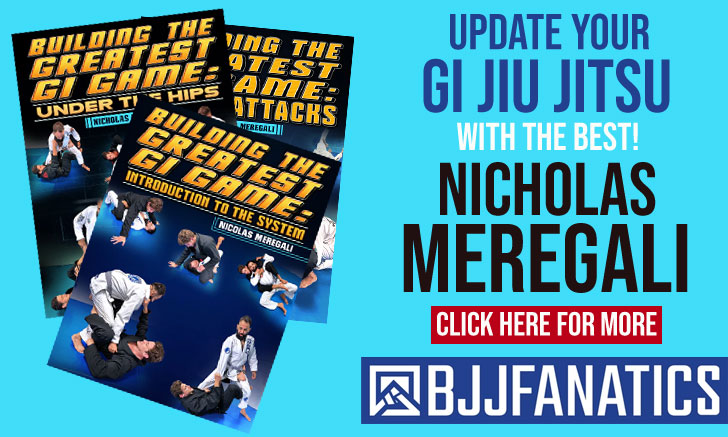 Mario Claudio Tallarico was an important figure in 1970s Brazilian Jiu Jitsu, being the 2nd black belt awarded by the late Rolls Gracie, a deed he achieved at only 19 years of age. Tallarico is often mentioned as one of the top guard players produced by Rolls, having later influenced the development of great figures of the sport such as Rilion Gracie, Luis Herédia or 'Pitoco' Jordan.
Mario Claudio Tallarico Jiu Jitsu
Full Name: Mario Claudio Tallarico
Nickname: N/A
Lineage: Mitsuyo Maeda > Carlos Gracie > Helio Gracie > Rolls Gracie > Mario Tallarico
Main Achievements:
Brazilian National Freestyle Wrestling Champion – U18 (1978)
Rio State Freestyle Wrestling Champion – U18 (1978)
Only lost two fights in his copetitive BJJ career
Favorite Position/Technique: Open Guard, Balao Sweep
Weight Division: Peso Pena (70kg/154lbs)
Team/Association: Gracie Jiu Jitsu
Mário Claudio Tallarico Biography
Mario Claudio Tallarico was born on the 17th of July, 1959 in Rio de Janeiro, Brazil. He was enrolled in Jiu Jitsu classes by his grandmother when he was about 4 or 5 years old at Jaildo Gomes' academy. Jaildo was the brother of Vale Tudo legend, Ivan Gomes. Tallarico's earliest memories of Jiu Jitsu were of himself playfighting and trying to find balance while mounted on Master Jaildo, he was so small that when mounted his knees would not touch the floor.
He stayed with instructor Gomes for a few years, under the watchful eye of his grandmother who took him to every class and often walked on to the mat to separate fights if she thought it was getting too heated up for her grandkid. Tallarico left Jaildo's gym in his early teens as an orange belt and joined Reylson Gracie's gym. At the age of 14 Mario Claudio started assisting Reylson with his classes, he left this Gracie Master as a blue belt to move to a class run by the Gracie family champion of the time, the inimitable Rolls Gracie, where he maintained the same assistant coach's duties.
Tallarico stayed with Master Rolls for years, competing through all belts with only two losses on his record, one as a brown belt and another as a black belt, to Cassio Cardoso (though many considered the loss controversial at the time). His black belt came at the age of 19, being only the second student to get a black belt from Master Rolls (the first one being Paulo Conde).
After the death of Rolls Gracie, the Gracie family and all that trained with him were left in shock, many dropped from Jiu Jitsu. Mario Tallarico continued teaching, mainly as it was a source of income while he finished his engineering degree at PUC-Rio. In the mean time, he also visited Gracie Humaitá led by Rickson Gracie.
Although he had a handful of genuine and good students, Mario Claudio slowly started drifting away from Jiu Jitsu, seeing his master gone and teaching to upper class 'bourgeois' kids raised by families who had profited from the military regime that haunted the country, messed with Tallarico down his core, and he decided to give up on BJJ to focus on his profession.
After a 20 year hiatus from Jiu Jitsu, Tallarico returned to practice the gentle art (around 2007) at the Alliance Leblon gym with Alexandre Puga, noticing how the sport had grown surprised him and sparked the will to continue training to adapt to this new style of BJJ, keeping in mind the physical limitations imposed by time. He also joined the Kickboxing classes at Upper Academy (and academy run by Andre Pederneiras).