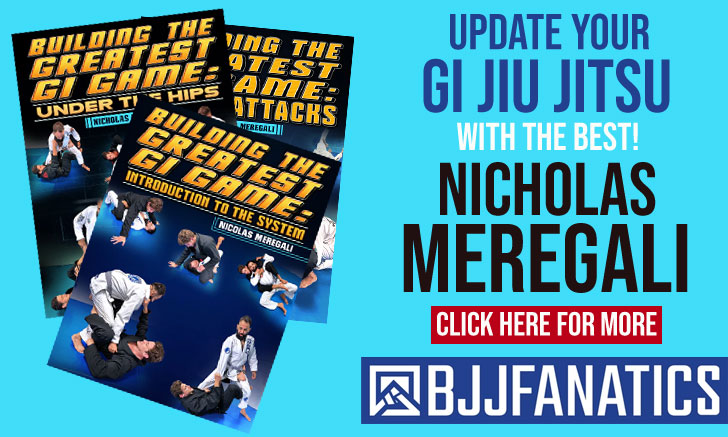 Mark Ramos is an accomplished American grappler who holds a black belt in Judo and Brazilian Jiu Jitsu under Edson Carvalho. Born and raised in New Jersey though of Portuguese descent, Ramos is a testament of perseverance in the sport having become a very successful competitor while working full time, earning his black belt in an astonishing 5 and ½ years and winning such prestigious tournaments as the World Nogi Championships (twice), the Pan American Championship and the American Nationals.
Mark Ramos Jiu Jitsu
Full Name: Mark Daniel Ramos
Lineage: Mitsuyo Maeda > Carlos Gracie > Carlson Gracie > Edson Carvalho > Mark Ramos 
Main Achievements:
2x World Nogi Champion (2010 brown, 2009 purple)
Pan American Champion (2011 brown)
American National Champion (2011 brown)
ADCC American Trials Champion (2011)
New York Open Champion (2011 brown)
Pan Am Silver Medallist (2008  purple)
2x World Nogi Silver Medallist (2008 purple, 2007 blue)
Pan American Bronze Medallist (2010 brown)
American National Bronze Medallist (2011 brown – absolute)
Favourite Position/Technique: Taking the back
Weight Division: Peso Pluma (64kg/141lbs)
Team/Association: Edson Carvalho
Mark Ramos Biography
Mark Ramos was born on July 1984 in New Jersey,USA. His first connection with contact sports came through wrestling; Ramos wrestled all throughout high school though constant disagreements with the head coach at the time did not allow Mark to reach his full potential. After watching UFC I in 2006, he became interested in Brazilian Jiu Jitsu, and soon after, on May of 2006 Mark found Edson Carvalho's academy and signed in, his thirst for competition was still very much alive and he started competing straight away, winning 3 medals on October that same year at the Grapplers Quest (Gi – weight and absolute and Nogi).
Edson Carvalho's team focuses much of their grappling work on the stand up aspect (Judo/wrestling) and Mark Ramos followed the program, competing regularly in Judo tournaments and training Judo under the supervision of not only Mr Carvalho, but also Al Pinto and Robson Chagas. With a very positive Judo record, on 2010 Mark Ramos won the NJ state Championships which earned him a spot at the US Nationals, Ramos was one of only two brown belts to have reached this stage of Judo competition.
In 2009 Mark Ramos' career suffered a major set back, in preparing for the European Jiu Jitsu Open Ramos injured himself severely, he tore his ACL (knee ligament). Surgery followed and the natural recovery process took 9 months, a major problem for an avid competitor such as Mark. He managed to return to the mats on September 2009 still on time to compete at the Nogi Pan Ams, reaching the final of the tournament and winning several tournaments in the months that followed.
After a tremendous competitive year in 2010 becoming world Nogi Champion, Mark followed through in 2011 with another fantastic run at the brown belt division, becoming Pan American Champion for the first time and finishing the year on a high note when he received his black belt from the hands of Edson Carvalho (on the 8th of October, 2011). Pursuing a full time career in Brazilian Jiu Jitsu, Mark Ramos opened his own academy on the 3rd of January, 2012.
Mark Ramos Academy Address:
156 West Passaic St.
RochellePark, NJ 07662
Mark Ramos Highlight

Mark Ramos Highlight by furystudio
Mark Ramos vs Krishna