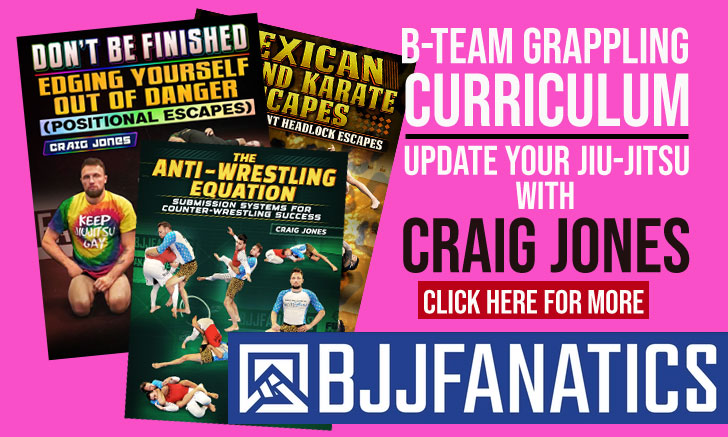 José Matheus Macedo de Lira Luna, commonly known as Matheus Luna, is a Brazilian jiu-jitsu black belt under Ricardo Feliciano (Pantcho) and Lucas Leite of the Checkmat Team, who worked extensively at the Barreto Brothers Academy in Natal, RN – Brazil, namely with Bruno and Thiago Barreto. Matheus and his twin brother Mathias Luna ascended to the top of jiu-jitsu's competitive rankings as purple and brown belts, cementing that status during their very first year competing in the professional circuit.
Matheus Luna Jiu-Jitsu
Full Name: José Matheus Macedo de Lira Luna
Nickname: N/A
Lineage: Carlos Gracie > Helio Gracie > Rolls Gracie > Romero Cavalcanti > Leonardo Vieira > Lucas Leite / Ricardo Feliciano > Matheus Luna
Main Achievements:
2nd Place IBJJF Pan Championship (2020)
Main Achievements (Colored Belts):
1st Place IBJJF World Championship NoGi (2019 brown)
2nd Place IBJJF World Championship (2019 brown)
2nd Place IBJJF Pan Championship (2017 purple, 2019 brown)
3rd Place IBJJF World Championship (2017 / 2018 purple)
* Absolute
** Weight and Absolute
Favorite Position/Technique: Guard Passing
Weight Division: Meio Pesado (88,30 kg / 195.0 lbs)
Team/Association: Checkmat
Matheus Luna Biography
Matheus Luna was born on February 21, 1995, together with his twin brother Mathias Luna, in Recife, the capital of Brazil's northeastern state of Pernambuco, moving to Natal – state of Rio Grande do Norte at the age of 8.
Growing up both brothers were extremely sporty, playing a variety of ball sports, from football (soccer) to handball, to volleyball and basketball throughout the school system. At the age of 16, however, influenced by a neighbor who had started grappling at a local social project, Matheus joined jiu-jitsu, a sport that immediately consumed Luna.
At the local social project, Matheus met coaches Fábio Rodrigues and Júlio e Rodrigo Salustino, who taught there, but it didn't take long before the Luna brothers started becoming more serious about their intentions in the sport, then joining the Barreto Brother's Academy (Thiago and Bruno), one of the most successful gyms in the region.
Luna went from white to purple belt under Thiago and Bruno Barreto, however, in 2017 the brothers accepted an offer by coach Ricardo Feliciano – a member of the Checkmat association to which the Barreto brothers were affiliated, and moved to the United States, a country that provided the best tournament circuit in the world, where the Luna's had more opportunities to earn a living from this sport.
Matheus would earn his brown belt from Pantcho and in 2018 join the academy of another famed Checkmat coach, Lucas Leite, spreading his training between both gyms. It would be Leite and Feliciano who promoted Matheus and his brother, Matheus, to black belt on August 24, 2019.
Matheus Luna Grappling Record
27 WINS
BY POINTS


BY ADVANTAGES




BY SUBMISSION




BY DECISION




BY PENALTIES




BY EBI/OT



10 SUBMISSIONS WINS
#214eb8
Choke from back
40
4
#d1212a
Shoulder lock
10
1
22 LOSSES
BY POINTS


BY ADVANTAGES




BY SUBMISSION




BY DECISION




BY PENALTIES




BY EBI/OT



1 SUBMISSION LOSSES
Matheus Luna Fight History
ID
Opponent
W/L
Method
Competition
Weight
Stage
Year
21555

Guilherme Augusto

Guilherme Augusto
L
Pts: 4x2
Dallas SMO
ABS
F
2019
21759

Ronaldo Junior

Ronaldo Junior
L
Referee Decision
F2W 126
84KG
SPF
2019
23849

Keenan Cornelius

Keenan Cornelius
L
Referee Decision
F2W 148
91KG
SPF
2020
24195

Otavio Sousa

Otavio Sousa
L
Pts: 4x0
Pan American
88KG
F
2020
24281

Jake Watson

Jake Watson
L
Referee Decision
F2W 155
88KG
SPF
2020
24538

Fellipe Trovo

Fellipe Trovo
L
Referee Decision
F2W 158
92KG
SPF
2020
24871

Ethan Crelinsten

Ethan Crelinsten
L
EBI/OT
TMS GP
83KG
F
2020
25103

Pedro Marinho

Pedro Marinho
L
Referee Decision
F2W 163
88KG
SPF
2021
25423

AJ Sousa

AJ Sousa
L
Pts: 2x0
Orlando Open
88KG
SF
2021
25440

Michael Liera

Michael Liera
L
Pts: 4x2
Orlando Open
ABS
SF
2021
25855

Jonnatas Gracie

Jonnatas Gracie
L
Referee Decision
F2W 170
83KG
SPF
2021
25950

Tainan Dalpra

Tainan Dalpra
L
Armbar
Artista JJ
N/A
SPF
2021
27195

Yago Souza

Yago Souza
L
Referee Decision
F2W 180
83KG
SPF
2021
29144

Gabriel Costa

Gabriel Costa
L
Pts: 4x1
BRA Qualifiers
85KG
4F
2021
29538

Nathan Santos

L
Referee Decision
World Champ.
88KG
R1
2021
31586

Wallace Costa

Wallace Costa
L
Pts: 0x0, Adv
Pan American
ABS
R2
2022
31690

Yan Lucas

Yan Lucas
L
Pts: 2x2, Adv
Pan American
88KG
4F
2022
31993

Joao Cizeski

Joao Cizeski
L
Points
Nashville Open
88KG
SF
2022
32000

Alexander Trans

Alexander Trans
L
Pts: 9x0
Nashville Open
ABS
SF
2022
32008

Austin Oranday

L
N/A
Nashville NGO
ABS
SF
2022
32968

Bruno Lima

Bruno Lima
L
DQ
World Champ.
88KG
8F
2022
41664

Gabriel Costa

Gabriel Costa
L
Referee Decision
Phoenix Open
ABS
R1
2023
21548

Damien Nitkin

W
Choke
Dallas SMO
94KG
F
2019
21549

Rennik Kama

W
Choke
Dallas SMO
ABS
R1
2019
21553

Igor Paiva

Igor Paiva
W
Pts: 3x0
Dallas SMO
ABS
SF
2019
21925

Bruno Borges

W
Cross choke
Lisbon Open
82KG
SF
2019
21926

Alberto Guzman

W
Shoulder lock
Lisbon Open
82KG
F
2019
21930

Bruno Lima

Bruno Lima
W
Pts: 6x2
Lisbon Open
ABS
4F
2019
21931

Arturo Salas

W
Referee Decision
Lisbon Open
ABS
SF
2019
21932

Bruno Borges

W
Choke from back
Lisbon Open
ABS
F
2019
21998

Evyatar Paperni

W
Choke from back
Tel Aviv Open
88KG
F
2019
22002

Eldar Rafigaev

Eldar Rafigaev
W
Pts: 3x0
Tel Aviv Open
ABS
SF
2019
22003

Matheus Godoy

Matheus Godoy
W
Cross choke
Tel Aviv Open
ABS
F
2019
24187

Nathan Barreto

W
Referee Decision
Pan American
88KG
R1
2020
24189

Jake Watson

Jake Watson
W
Pts: 0x0, Adv
Pan American
88KG
4F
2020
24194

Manuel Ribamar

Manuel Ribamar
W
Pts: 2x2, Pen
Pan American
88KG
SF
2020
24860

Saar Shemesh

W
EBI/OT
TMS GP
83KG
R1
2020
24866

Max Nedoshchak

W
EBI/OT
TMS GP
83KG
4F
2020
24869

Roman Nepota

W
EBI/OT
TMS GP
83KG
SF
2020
25432

William Shannon

W
Choke from back
Orlando Open
ABS
R1
2021
25439

Jeferson Guaresi

Jeferson Guaresi
W
Referee Decision
Orlando Open
ABS
4F
2021
28301

Hunter Newton

W
Pts: 0x0, Adv
NoGi Worlds
85KG
4F
2021
28424

Rafael Anjos

Rafael Anjos
W
Referee Decision
SUBVERSIV 6
84KG
SPF
2021
28678

Rafael Anjos

Rafael Anjos
W
Referee Decision
Nashville Open
94KG
SF
2021
28680

Marlon Tanaka

W
Referee Decision
Nashville Open
94KG
F
2021
31581

Marcos Tanaka

W
Katagatame
Pan American
ABS
R1
2022
31687

Alexandre Santos

Alexandre Santos
W
Choke from back
Pan American
88KG
R1
2022
31997

Thomas Bracher

W
Points
Nashville Open
ABS
4F
2022
40050

Sergio Rios

Sergio Rios
W
Referee Decision
F2W 228
84KG
SPF
2023