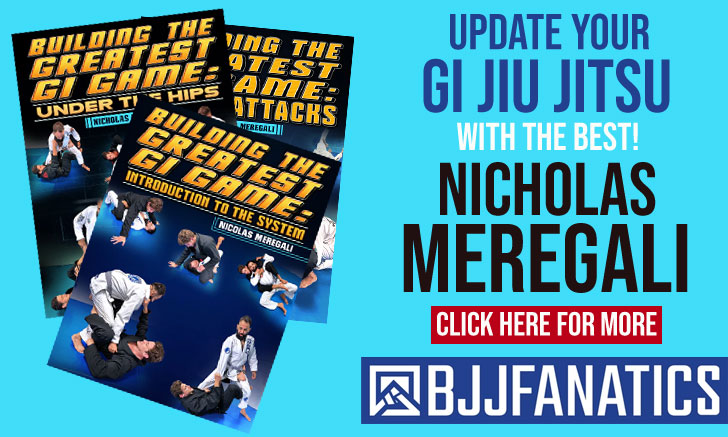 Cícero Costha is a respected Jiu-Jitsu instructor, responsible for producing some of the sport's biggest stars, including the Miyao Brothers, Leandro Lo, Thalison Soares, Hiago George, Tiago Barros, to name a few, out of his social project – Projeto Social Lutando Pelo Bem (PSLPB). Costha was also one of the top featherweight competitors of his generation, himself a student of another well known São Paulo based coach, Mr. Marco Barbosa.
Cicero Costha Jiu Jitsu
Full Name: Cícero Barbosa da Costha
Nickname: "Cição" which is a short way of saying, Cicero.
Lineage: Carlos Gracie > Helio Gracie >Rickson Gracie > Marcelo Behring > Waldomiro Perez >Roberto Godoi > Marco Barbosa > Cicero Costha
Main Achievements:
1st Place WLPJJ National Cup (2010)
1st Place FEPA Championship (2009)
2nd Place CBJJ Brazilian Nationals (2005)
2nd Place CBJJO Brazilian Cup (2010)
2nd Place SP Cup (2010)
2nd Place JJ Grand Prix Japan (2006)
3rd Place IBJJF World Championship (2004)
3rd Place CBJJ Brazilian Nationals (2004 / 2008 / 2010)
Favourite Position/Technique: n/a
Weight Division: Peso Pena (70,00 kg / 154.5 lbs)
Team/Association: Cicero Costha > Projeto Social Lutando Pelo Bem (PSLPB)
Cicero Costha Biography
Cicero Costha was born in São Paulo, Brazil, more specifically in the district of Ipiranga.
Born in a very humble household, Cicero started working from a young age, and it is said he was a hawker for a few years, prior to his life as a jiu-jitsu instructor.
Costha's experience in jiu-jitsu started with Rocian Gracie, who worked with Cicero for many years, taking the São Paulo native from white to brown belt. It was during his brown belt experience that Costha started gaining notoriety as a competitor, a lifestyle that led him to leave Gracie's gym, in search of a more tournament oriented academy. He found what he was looking for at Marco Barbosa's academy – one of the strongest in the state. It was Barbosinha who promoted Costha to black belt.
While climbing the ranks of BJJ, Cicero Costha has also tested himself in mixed martial arts (MMA), fighting in open weight cage-fights despite being a featherweight. He fought several big names including former UFC heavyweight challenger Gabriel Gonzaga "Napão".
Always interested in giving back to his community, Cicero Costha decided to open a social project where he started teaching jiu-jitsu, the project being named Projeto Social Lutando Pelo Bem, which stands for Fighting for Good Social Project. This organization aimed to serve young athletes from impoverished backgrounds and commit to giving them a sense of purpose and citizenship through sports.
Picture taken by William Burkhardt of BJJPix.
Cicero Costha vs Yuki Nakai

Cicero Costha vs Fredson Alves

Cicero Costha at Copa do Brasil