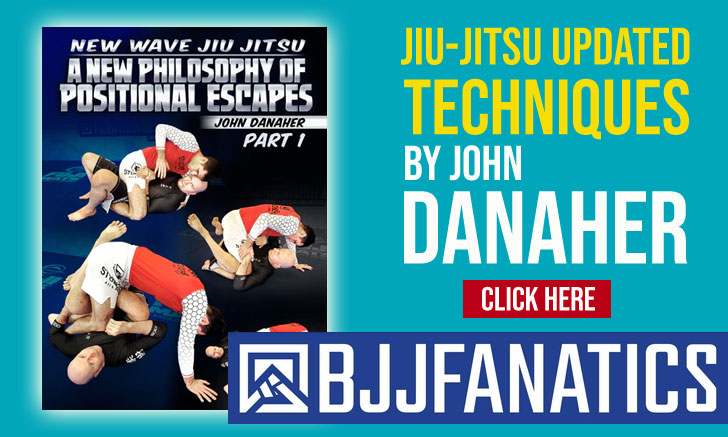 Rodrigo Pagani is a Brazilian jiu jitsu black belt under Saulo Ribeiro, being the director of the Ribeiro Jiu Jitsu Association in Brazil. A Brazilian National and International Masters & Seniors champion, Rodrigo Pagani has also been revered for his creativity from which positions such as the "magretti choke" and the "curu curu guard" were developed.
Rodrigo Pagani Jiu Jitsu
Full Name: Rodrigo Borges Pagani
Nickname: N/A
Lineage: Mitsuyo Maeda > Carlos Gracie > Helio Gracie > Royler Gracie > Saulo Ribeiro > Rodrigo Pagani
Main Achievements:
Brazilian National Champion IBJJF (2005, 2006, 2014 Master)
Brazilian National Champion CBJJF (2012)
International Masters & Seniors Champion (2011, 2010, 2005)
Rio State Champion (2010, 2011, 2012)
Pan American Championship 2nd Place (2014)
Brazilian National 2nd Place (1999 purple, 2011 senior 1)
Pan American Championship 3rd Place (2013)
International Masters & Seniors Championship 3rd Place (2012, 2008)
Favorite Position/Technique: Magretti Choke, Curu Curu Guard
Weight Division: Peso Pena (70kg/154kg)
Team/Association: Ribeiro Jiu Jitsu/Gracie Humaita
Rodrigo Pagani Biography
Rodrigo Pagani was born on the 17th of September, 1974 in Niterói (Rio de Janeiro). Being small for his age, Pagani enrolled in jiu jitsu classes in an attempt to learn some form of self defense, he was 18 at the time. Rodrigo's first class was at the Gracie Academy in Niterói with Royler Gracie, the gym had alternate coaches, Royler and "Caique" Elias, who graded Rodrigo as a blue belt.
In 1996 Rodrigo decided to move to California to fulfill his dream of training with Rickson Gracie. There he established a strong friendship with Rickson and his family, especially his oldest son Rockson Gracie (RIP). Pagani was graded as a purple belt by Rickson, moving back to Brazil in 1997.
Back in Brazil, now living in Rio de Janeiro, Rodrigo joined the world famous "Gracie Tijuca" gym, an affiliate of Gracie Humaita that was at the time led by Saulo Ribeiro. This historical gym produced some of the most iconic champions of the sport, people like Letícia Ribeiro, Alexandre Ribeiro, Fabrício Camões, Vinny Magalhães and many others. It would be Saulo who graded Rodrigo with his brown and later his black belt, on the 22nd of April 2002.
Always trying to apply his creativity to jiu jitsu, Rodrigo Pagani's most well known inventions were the magretti choke and the curu curu guard. The "magretti choke" (which translates to "skinny guy choke") is a variation of the loop choke while the curu curu guard is a variation of the single leg X guard. The name "curu curu" derives from a famous extendible toy with which Rodrigo used to play when he was a child (E.N. the name of the original toy is "Kuru Kuru").
Rodrigo Pagani teaching at Ribeiro Jiu Jitsu HQ

Rodrigo Pagani vs Paulo Cesar Alves Pinheiro