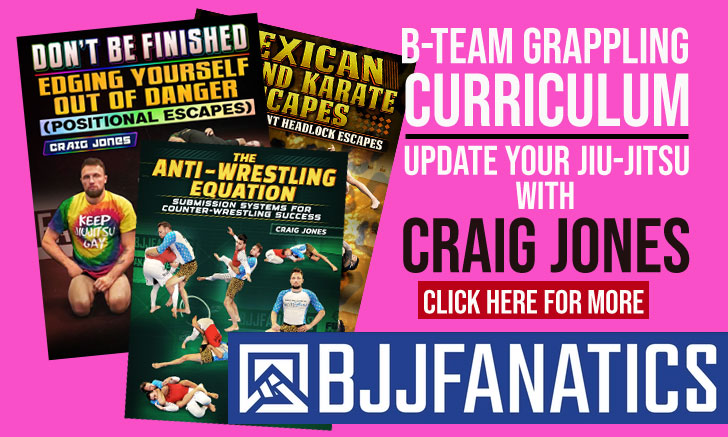 Yuki Nakai is a legendary martial arts fighter and Brazilian jiu jitsu black belt, who became well known by mixed martial arts (MMA) fans after his famous contest against Gerard Gordeau in 1995, where he was illegally eye-gouged and partially lost his eyesight, winning the fight highly debilitated and reaching the final against Rickson Gracie. Nakai has also been one of the main figures in the development of the Brazilian style of Jiu Jitsu to Japan, for which he was a tremendous ambassador. From his own gym, Paraestra, Yuki Nakai developed some of the most technical grapplers in "The Land of the Rising Sun" and the in world with the likes of MMA fighter Shinya Aoki and World Jiu Jitsu Champion Yukinori Sasa.
Yuki Nakai Jiu Jitsu
Full Name: Yuki Nakai
Nickname: N/A
Lineage: Mitsuyo Maeda > Carlos Gracie Sr. > Carlos Gracie Junior > Yuki Nakai
Main Achievements (BJJ):
Pan American Champion (1997 purple, 1998 brown)
Brazilian Nationals Bronze Medallist (1999 black)
Weight Division: Peso Pena (70kg-154lbs)
Favourite Position/Technique: Guard
Team/Association: Paraestra
Yuki Nakai Biography
Yuki Nakai was born on the 18th of August, 1970 on the Hamamasu village in Hokkaido – Japan. He began his martial arts training by attending the Judo classes at his University (Hokkaido University) – a sport he holds the rank of black belt. In 1992 Nakai moved to Yokohama and started competing in Shooto, training under Master Satoru Sayama.
In 1995 he was invited to fight at the "Vale-Tudo Japan" event, a competition that would change his life forever. Though Yuki Nakai was by far the smallest competitor on the event, he was sure that his skills were superior to those of the westerners and that his weight would not be an issue. His first fight was against the infamous Gerard Gordeau, a dutch competitor who had the reputation of being a dirty fighter, having bitten the ear of Royce Gracie in UFC 1 (1993). The Dutchman stayed true to his reputation and when he saw himself in danger as Yuki Nakai held on to one of his legs attempting a footlock, Gerard repeatedly poked Nakai in the eye, blinding him there and then. Nakai showed his warrior spirit and did not give up ending getting that submission he was looking for and winning the fight. Nakai went on to fight Craig Pittman (a 250lbs American fighter), and though disfigured he beat the odds again winning another submission (armbar). The final of the tournament was fought against Rickson Gracie who dominated completely and beat Nakai by Mata Leao (RNC).
As explained to Metropolis Magazine (www.metropolis.co.jp) a few years ago, Nakai chose not to disclose that he was partially blinded because of fear that MMA would be seen as a brutal activity and stop the growth of the sport in Japan, he confessed to it years later.
Though Yuki Nakai was beat by Rickson Gracie in 1995, it wasn't until he watched Rickson's brother Royler Gracie fight that he really believed he needed to bring Brazilian Jiu Jitsu to Japan. He trained under several coaches and found Jiu Jitsu came natural to him, much due to his Judo background. Nakai was awarded his black belt in BJJ by Carlos Gracie Junior (according to the BJJ Tree website – www.bjjtree.com) becoming the first Japanese BJJ black belt in history.
Yuki Nakai went on to create his own BJJ gym. There he has brought to light some of the best Japanese born BJJ fighters the world has seen. His much coveted techniques have been out on display in some of the world's best competitions, with fighters like Yukinori Sasa, Kazuya Satoh, Yusuke Honma, Yoshihiko Matsumoto, Arabe Kenji amongst many others and including MMA superstar Shinya Aoki. Aoki was at one point one of the main figures of the gym and one of it's assistant instructors. Unfortunately his "bad boy" antics on the ring, namely his less then amicable attitude towards a fellow competitor (Mizuto Hirota) "flipping him off" after breaking his arm on a match, took Yuki Nakai to publicly apologise and take Aoki off the assistant instructor roster.
Yuki Nakai vs Rickson Gracie

Yuki Nakai vs MMA fighter Yoshitomi Mishima