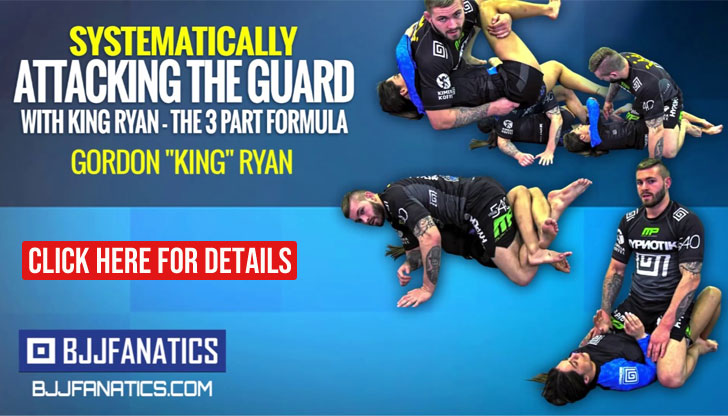 Nicolas Gregoriades is a South African grappler who was the first jiu jitsu practitioner to have been promoted to black belt by the legendary Roger Gracie. Gregoriades is an accomplished competitor in the sport of BJJ, being also one of the founders of the "Jiu Jitsu Brotherhood", a community/association with affiliates all around the globe. As well as the aforementioned achievements, Nicolas Gregoriades was also part of "London Real" a successful online podcast, having since left LR to join Digital Communion.
Nicolas Gregoriades Jiu Jitsu
Full Name: Nicolas Alexander Gregoriades
Nickname: N/A
Lineage: Mitsuyo Maeda > Carlos Gracie Sr. > Carlos Gracie Junior > Roger Gracie > Nicolas Gregoriades
Main Achievements:
Paris Open Champion (2006 purple belt)
London Open Champion (2005 blue belt)
ADDC-UK Champion (2006 purple belt)
South African National Grappling Champion (2005)
Grappler of the Year – France (2007)
Gracie Invitational Champion (2006, 2007)
Absolute Submission Fighting Winner (2008, 2009)
British Open Grappling Champion (2009)
Abu-Dhabi Pro European Qualifier (2010)
British Open Champion (2012)
Favourite Position/Technique: Straight Foot-Lock & Knee-Bar
Weight Division: Meio Pesado (88kg/194lbs)
Team/Association: Jiu Jitsu Brotherhood
Nicolas Gregoriades Biography
Nicolas Gregoriades was born on the 2nd of September, 1979 in Cape Town, South Africa. Martial arts were already instilled in the Gregoriades family hold as Nicolas' father was a karate black belt, so it didn't come as a surprise when "Nic" picked up on his training at the age of 7, through judo.
Nicolas got up to brown belt in judo, but while going through the ranks his true intent was to pursue Brazilian jiu jitsu, a style he believed to be more effective as a self defense/fighting method. As BJJ was not available in Cape Town at the time, he chose to join a submission wrestling club, with Coach Ludwig Strydom, in 2000.
Gi jiu jitsu became part of Gregoriades' life in 2004 when he joined Roger Gracie's academy in West London, England. Nicolas stayed with Roger throughout the belt system, reaching the degree of black belt on August 2008, becoming also Roger Gracie's first black belt. Since then Nic has launched his own BJJ endeavor, the Jiu Jitsu Brotherhood, a BJJ association with several affiliated academies spread out all over the world.
JJ Brotherhood web: jiujitsubrotherhood.com
Digital Communion web: digitalcommunion.com
Nicolas Gregoriades vs Luke Costello

Nicolas Gregoriades vs Norman Paraisy

Nicolas Gregoriades vs Max Carvalho

Nicolas Gregoriades @ The Grappling Dummy

Manto Presents: The Grappling Dummy – Nic Gregoriades from martial farts on Vimeo.