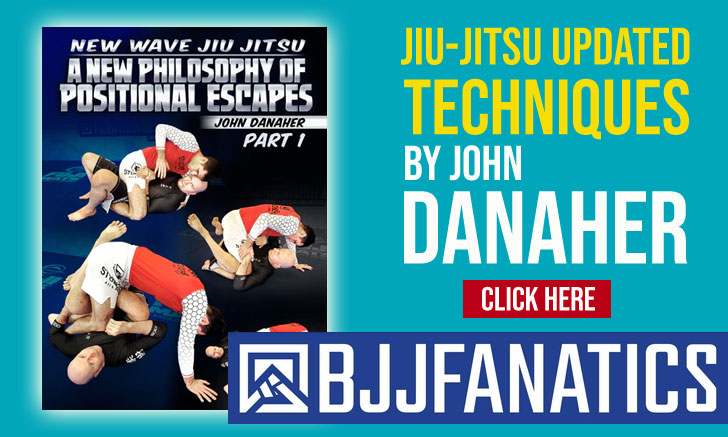 Marcelo Behring is widely considered one of the most important Brazilian jiu jitsu figures in the 1980's. A black belt under Rickson Gracie, Marcelo Behring was often praised by Rickson Gracie as his best student and was said to be, by the sport's media in Brazil, the number two fighter in the World (Rickson being #1) at that time. His charisma and prowess helped raise awareness to jiu jitsu in the state of Sao Paulo – Brazil, though his thirst for life led him to extreme highs and lows, the lowest being his drug addiction that led to his death in 1995.
Marcelo Behring Jiu Jitsu
Full Name: Marcelo Behring
Lineage: Mitsuyo Maeda > Carlos Gracie > Helio Gracie > Rickson Gracie > Marcelo Behring
Nickname: N/A"Main Achievements:
Multiple time Rio de Janeiro State Champion;
Undefeated in MMA.
Favourite Position: N/A
Weigh Division: Fought at Leve (76kg/167lbs) and Médio (82kg/181lbs)
Team/Association: Gracie Jiu Jitsu
Marcelo Behring Biography
Marcelo Benring was born in 1965 in Rio de Janeiro, Brazil. He was the son of Jiu Jitsu Red Belt, Flavio Behring and brother to BJJ instructor Sylvio Behring. Being from a family with such a strong fighting background, it didn't come as a surprise that Marcelo would start his martial arts training as a child practicing Jiu Jitsu with his father and Judo with master Hélcio Gama (and with George Medhi at a later stage).
When Marcelo reached the age of 14, his father gave him a choice, to go and train wherever he wanted. Marcelo chose Rickson Gracie's gym. Though Marcelo Behring trained under the Rickson banner for the most part, he also liked to vary his preparation, often training with Roberto Lage. By the age of 16 he was already an assistant coach.
The close relationship the Behring's had with the Gracie's made way for Marcelo to grow fond of Kirla Gracie, the daughter of Carlos Gracie Senior. From this relationship Marcelo and Kirla had two sons, Kyron and Kywan Gracie Behring. Another one of Marcelo's great passions was his love for surfing, he was a big name in the surfing circuit at the time in Rio de Janeiro and in the coast of Sao Paulo and he was often interviewed by surfing magazines. Marcelo Behring's love for his family and surfing walked hand in hand, a testament of this is his surfing board on which he had written:
"God bless and protect my sons and best friends. I love you guys so fu**ing deep. All my energy, my waves, my fights. My best feelings and energy. Jesus Christ, please take care of them."
In 1987 after one of Marcelo's trips to Australia to Surf, he was invited by his father to move to Sao Paulo and open an academy there. Flavio (the father) worked in banking and he was offered a position there. Sao Paulo already had some Jiu Jitsu instructors, people like Gastão Gracie, Pedro Hemetério, Otavio Almeida (father) and a few students George Gracie had left running schools there, but championships were scarce and there wasn't enough buzz to drive students. Flavio and Marcelo had a different approach, Marcelo was already a champion and a big name in the Jiu Jitsu scene, he brought a new style of Jiu Jitsu, years apart from what was being taught in the region. Behring started giving seminars all around the state, regardless of the academies lineage. He would even give seminars at Judo schools such as the one run by Shigueto Yamasaki. Another thing that pushed BJJ in the area was Marcelo's popularity among surfers, they would come to jiu jitsu academies as a result of the interviews given by Marcelo to magazines such as "Fluir" and "Trip". Paulo Lima, the editor of the "Revista Trip" also had a radio show that had Marcelo speaking about the benefits of grappling.
In 1988 Marcelo had one of the toughest challenges in his fighting career, the epic fight against Cassio Cardoso from Carlson Gracie's team. Marcelo and Cássio were evenly matched having fought twice with a victory to each side. Cassio was also a Rio de Janeiro state champion and had won the Brazilian Nationals that year. The bout was arranged with the rules being a match of 30 minutes after which (if there was a draw) another 30 minutes extra time would be made available. The competition was held at the "Jardim Babilônia" events house, and after a 30 minutes with no points, the challengers went back to the mat for the extra time. Cassio Cardoso won the fight by 6×2 (3 guard passes to 1) though point system was very different from today's common IBJJF rules.
Marcelo continued competing in BJJ and NHB (Vale Tudo rules) while also teaching and helping promote competitions in Sao Paulo. Around 1992/3 Marcelo Behring went to Australia, where it is said he first experimented hard narcotics (cocaine). As he got back to Brazil, he had the first signs of drug addiction. His family tried to put him in a clinic in 1994, but he did not complete the treatment, he went back to teaching Jiu Jitsu to keep away from the drugs, but he relapsed shortly after. His family lost track of him for months on end in 1995, and hired an investigator to discover his whereabouts. The investigator discovered after 4 months that Marcelo Behring had been killed (the death caused by a gun shot to the head) and was buried as an indigent by to local council. He had been last seen in the company of a girl going up the "Ladeira dos Tabajaras" in Copacabana possibly seeking a drug dealer (it was a common drug area during those days). Marcelo Behring's death was a shock to the Jiu Jitsu community, as it lost one of its most prestigious representatives. Marcelo was a charismatic ambassador of the sport during an important period, and will forever be missed by those that cared for him and by the BJJ world.