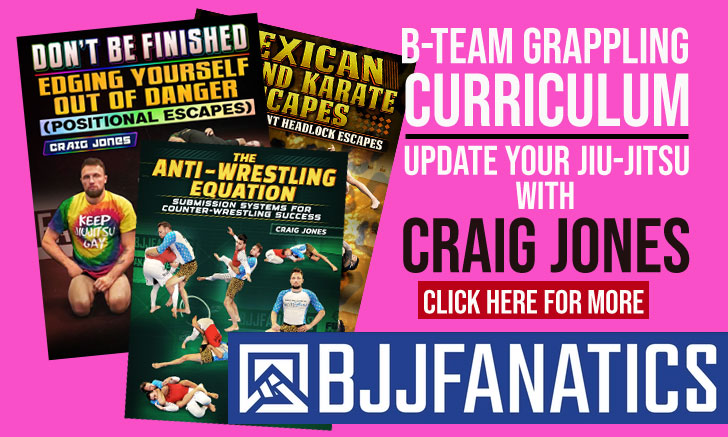 Nikki Lloyd-Griffiths is an Australian grappler and a black belt in jiu-jitsu under Dave Marinakis and Lee Ting, who represents the Immersion Mixed Martial Arts team in the sport's global circuit. Lloyd-Griffiths made waves in the sport with successful runs in the International Brazilian Jiu-Jitsu Federation (IBJJF), Abu Dhabi Combat Club (ADCC), and Abu Dhabi Jiu-Jitsu Pro (AJP) leagues where she earned important trophies such as the ADCC Trials and World Masters.
Nikki Lloyd-Griffiths Jiu-Jitsu
Full Name: Nikki Lloyd-Griffiths
Nickname: N/A
Lineage: Carlos Gracie > Helio Gracie > Carlos Gracie Junior > Jean Jacques Machado / Rigan Machado > John Will > David Hart > Dave Marinakis / Lee Ting > Nikki Lloyd-Griffiths
Main Achievements (Pro):
1st Place ADCC Asia & Oceania Trials (2022)
1st Place IBJJF Jiu-Jitsu Con (2023)
1st Place IBJJF Pan Pacific Championship (2022**)
1st Place Boa Super 8 Grand Prix (2022)
Main Achievements (Masters):
1st Place AJP Abu Dhabi World Masters (2022 M1)
1st Place IBJJF Masters North America (2023 M1)
3rd Place IBJJF Masters World Championship (2023** M1)
Main Achievements (Colored Belts):
1st Place IBJJF World Championship (2019 purple)
2nd Place IBJJF World Championship (2017 blue)
2nd Place IBJJF World Championship NOGI (2016 blue)
3rd Place IBJJF World Championship (2017* blue, 2018 purple)
3rd Place IBJJF European Open (2020 brown)
* Absolute
** Weight and Absolute
Favorite Position/Technique: Lower Limb Submissions
Weight Division: Meio-Pesado (74 kg / 163.1 lb)
Team/Association: Immersion MMA
Nikki Lloyd-Griffiths Biography
Nikki Lloyd-Griffiths was born on March 27, 1991, in Murrumbeena, Victoria, Australia.
An avid sports player from an early age, Nikki played a variety of activities at a good competitive level during her formative years. Among Lloyd-Griffiths' main sporting experiences was a stint at a local Aussie Rules Football (AFL) & Rugby Club where she competed as the only female in the squads.
As a teenager, Nikki played on 3 different basketball teams, participating in 3 games per week (!) with one of those teams being a -A grade club in the Victorian Junior Basketball League (VJBL). Nikki was also a member of her high school's rowing team, where she played for 3 years in Division 2.
At the age of 23, however, Nikki's life took a big turn. She had finished her studies and found herself with no competitive outlet and a in turbulent relationship that got Lloyd-Griffiths thinking she should learn how to defend herself. The time was 2014 when Ronda Rousey was dominating women's mixed martial arts with jaw-dropping performances which led Nikki to present herself at a local martial arts gym to try a judo class – Rousey's specialty.
Although the gym held judo classes, Nikki was advised to try another schedule that included more female athletes on a daily basis. Without knowing what jiu-jitsu was, she gave it a try and was immediately fascinated by this combat sport. Nikki started jiu-jitsu under the instruction of Ben Hall at a Carlson Gracie team affiliate. She would later train with Lachlan Giles at Absolute MMA where she was awarded her blue belt and started making waves in the sport at an international level by earning medals in the IBJJF World Championships with the gi and in the no-gi ruleset.
As a blue belt, Nikki Lloyd-Griffiths joined Immersion MMA, under the guidance of Dave Marinakis and Lee Ting. It was at this gym that Nikki truly became one of Australia's main jiu-jitsu athletes after she conquered her first world title (2019) and her first ADCC Qualifier (2022).
Lloyd-Griffith's good form led to her black belt promotion in June 2022, in a ceremony led by her long-time coaches, Dave Marinakis and Lee Ting.
Nikki Griffiths Grappling Record
25 WINS
BY POINTS


BY ADVANTAGES




BY SUBMISSION




BY DECISION




BY PENALTIES




BY DQ



17 SUBMISSIONS WINS
#86e620
Straight ankle lock
12
2
#d1212a
Choke from back
12
2
9 LOSSES
BY POINTS


BY ADVANTAGES




BY SUBMISSION




BY DECISION




BY PENALTIES




BY DQ



4 SUBMISSIONS LOSSES
#5AD3D1
Choke from back
25
1
Nikki Griffiths Fight History
ID
Opponent
W/L
Method
Competition
Weight
Stage
Year
34773

Luciana Mota

Luciana Mota
L
N/A
JJ Con
74KG
F
2022
35087

Gabi Garcia

L
Armbar
ADCC
O60KG
4F
2022
36445

Denise Krahn

L
Kneebar
World Pro
70KG
SF
2022
36449

Ingridd Alves

Ingridd Alves
L
Kneebar
World Pro
70KG
RPC
2022
38293

Ane Svendsen

L
Pts: 7x5
AJPGD LDN
70KG
4F
2023
38299

Maria Carolina

L
Pts: 3x2
AJPGD LDN
70KG
RPC
2023
40445

Julia Boscher

L
Pts: 5x0
World Champ.
69KG
8F
2023
44809

Aurelie Vern

Aurelie Vern
L
Choke from back
World Pro
70KG
R1
2023
44819

Khulan Batbaatar

L
Pts: 5x2
World Pro
70KG
RPC
2023
33208

Johanna Lee

W
Straight ankle lock
ADCC AUS Trials
O60KG
4F
2022
33210

Tayla Ford

W
Pts: 3x0
ADCC AUS Trials
O60KG
SF
2022
33211

Gase Sanita

W
Pts: 2x0
ADCC AUS Trials
O60KG
F
2022
33213

Mary Wildner

W
Armbar
Boa Super 8
NA
SPF
2022
33495

Apryl Eppinger

W
Toe hold
Boa Super 8
NA
4F
2022
33496

Tina Trinh

W
Armbar
Boa Super 8
NA
SF
2022
33497

Hope douglass

W
Armbar
Boa Super 8
NA
F
2022
35846

Miranda Okazima

W
Kneebar
Pan Pacific
74KG
RR
2022
35847

Miranda Okazima

W
Armbar
Pan Pacific
74KG
RR
2022
35848

Miranda Okazima

W
Armbar
Pan Pacific
ABS
F
2022
36441

Delfina Fransisco

W
Footlock
World Pro
70KG
4F
2022
36461

Frances Bavaro

W
Kneebar
Sydney Pro
70KG
SF
2022
36462

Miranda Okazima

W
Straight ankle lock
Sydney Pro
70KG
F
2022
37541

Miranda Okazima

W
Armbar
Grand Slam SYD
70KG
RR
2023
37542

Miranda Okazima

W
Armbar
Grand Slam SYD
70KG
RR
2023
38298

Denise Krahn

W
Pts: 5x4
AJPGD LDN
70KG
RPC
2023
41642

Anna Rodrigues

Anna Rodrigues
W
Points
Tough Roll
NA
SPF
2023
42338

Mayara Melo

W
Choke from back
JJ Con
69KG
F
2023
42499

Brenda Palheta

W
Referee Decision
EUG JJB
NA
SPF
2023
44038

Frances Bavaro

W
Choke from back
Pan Pacific
74KG
RR
2023
44039

Johanna Lee

W
Armbar
Pan Pacific
74KG
RR
2023
44041

Frances Bavaro

W
Triangle
Pan Pacific
ABS
RR
2023
44042

Johanna Lee

W
Pts: 7x2
Pan Pacific
ABS
RR
2023
44049

Johanna Lee

W
Pts: 6x0
Pan Pac NoGi
71KG
F
2023
44050

Johanna Lee

W
Pts: 21x2
Pan Pac NoGi
ABS
F
2023