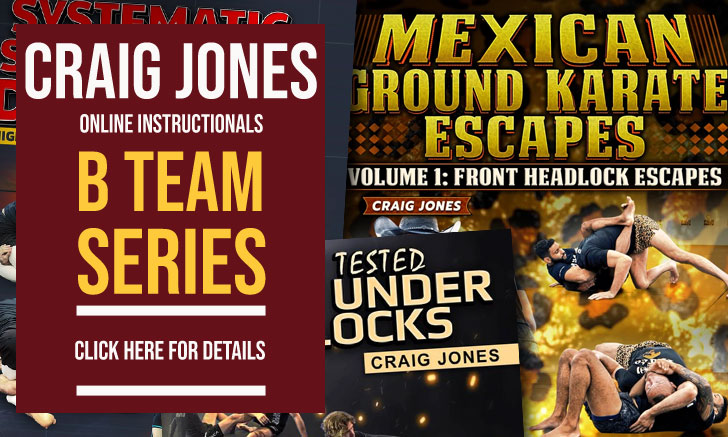 Orlando Sanchez, commonly known as The Cuban Tree Stump or as The Big O, was an American-born jiu-jitsu black belt under José "Zé Radiola" Olímpio who first gained notoriety while competing in the lower belt ranks of the sport and. He would conquer an ADCC World title at a later stage (2015), further cementing his status as one of the top ultra-heavyweights in grappling at the time. Orlando Sanchez was also praised for his life experience, particularly for overcoming his drug dependence through jiu-jitsu, a martial art in which he earned the rank of black belt in 4 years, one of the fastest promotions in American history.
Orlando Sanchez Jiu-Jitsu
Full Name: Orlando Mario Sanchez
Nickname: "The Cuban Tree Stump" is a direct result of Orlando's Cuban heritage and his stature (1,79cm/5'9" and an ultra-heavyweight), the nickname was given by his former coach, Alberto Crane.
Lineage: Carlos Gracie > Helio Gracie > Carlos Gracie Junior > Jose Olimpio > Orlando Sanchez
Main Achievements:
1st Place ADCC World Championship (2015)
2nd Place ADCC World Championship (2017)
Main Achievements (Colored Belts):
1st Place IBJJF World Championship (2010 blue)
1st Place IBJJF Pans Championship (2012 brown)
1st Place CBJJ Brazilian Nationals (2012** brown)
2nd Place IBJJF World Championship (2010/2009 blue)
* Absolute
** Weight and absolute
Favorite Position/Technique: Guard Passing
Weight Division: Peso Pesadíssimo (over 100kg/221lbs)
Team/Association: Gracie Barra
Orlando Sanchez Biography
Orlando Sanchez was born in La Cañada, California in 1982.
Growing up, Orlando played a variety of sports, being particularly successful in football. A sport he played at a collegiate level. After he finished college, Sanchez's life took a turn and partying became his main focus. The excesses of this lifestyle drove Orlando to alcohol, drug abuse, and depression. By the age of 26, Sanchez had reached 360 pounds of weight and felt the urge to change his life's trajectory.
Through the incentive of a good friend, Orlando Sanchez tried to shift his mindset towards martial arts, then joining a Muay Thai club. Thai Boxing led Orlando to Alberto Crane, a well-established Gracie Barra athlete who became his Brazilian Jiu-Jitsu coach.
Sanchez soon discovered he had a natural ability for grappling and started competing regularly, reaching the rank of brown belt in an astounding 3 years of training. This while winning tournaments such as Gracie Nationals, Grapplers Quest, and the IBJJF Pan-American Championship.
Through his training with Alberto Crane, Orlando Sanchez had many opportunities to train with Gracie Barra's network of exquisite coaches and competitors such as Romulo Barral, Draculino, and José Olímpio, commonly known as Ze Radiola.
Olímpio became a close friend of Orlando Sanchez, and it was Radiola who awarded Sanchez his black belt in September 2012, after a great competitive year as a brown belt where Sanchez won important tournaments such as the Pan American Championships and the Brazilian Nationals in both his weight class and the open weight divisions.
Being a relentless competitor, Orlando Sanchez also picked up MMA, training with Rafael Cordeiro at Kings MMA and becoming one of the main partners of Fabricio Werdum. Orlando also competed in MMA from 2010 to 2015, in which he achieved an unbeaten record of 5-0-1.
Sanchez passed away on December 16, 2022. He was 40 years of age.
Orlando Sanchez Grappling Record
13 WINS
BY POINTS


BY ADVANTAGES




BY SUBMISSION




BY DECISION




BY PENALTIES




BY DQ



2 SUBMISSIONS WINS
#86e620
Armlock f/ crucifix
50
1
9 LOSSES
BY POINTS


BY ADVANTAGES




BY SUBMISSION




BY DECISION




BY PENALTIES




BY DQ



2 SUBMISSIONS LOSSES
Orlando Sanchez Fight History
ID
Opponent
W/L
Method
Competition
Weight
Stage
Year
4528

Andre Galvao

Andre Galvao
L
Referee Decision
Pan American
ABS
4F
2013
4751

Leandro Lo

Leandro Lo
L
Pts: 6x0
World Champ.
ABS
RDS
2013
4822

Abraham Marte

Abraham Marte
L
Pts: 8x0
World Champ.
O100KG
R1
2013
5048

Roberto Abreu

Roberto Abreu
L
Pen
ADCC
O99KG
4F
2013
13859

Marcus Almeida

Marcus Almeida
L
Pts: 3x0
ADCC
O99KG
F
2017
21822

Nick Rodriguez

Nick Rodriguez
L
Pts: 0x0, Pen
ADCC
O99KG
4F
2019
27889

Tex Johnson

Tex Johnson
L
DQ
WNO Champ.
ABS
4F
2021
27924

Rida Haisam

Rida Haisam
L
Short choke
WNO Champ.
ABS
RPC
2021
35063

Max Gimenis

Max Gimenis
L
Verbal tap
ADCC
O99KG
R1
2022
4512

James Puopolo

James Puopolo
W
Adv
Pan American
ABS
R1
2013
4520

Leandro Lo

Leandro Lo
W
Referee Decision
Pan American
ABS
R2
2013
4718

Fernando Nara

W
Pts: 2x2, Adv
World Champ.
ABS
RDS
2013
4738

Pedro Mello

Pedro Mello
W
Points
World Champ.
ABS
RDS
2013
5044

Kitner Mendoga

W
RNC
ADCC
O99KG
R1
2013
7895

Janne-Pekka

W
Armlock f/ crucifix
ADCC
O99KG
R1
2015
7902

Dean Lister

Dean Lister
W
Referee Decision
ADCC
O99KG
4F
2015
7905

Vinny Magalhaes

Vinny Magalhaes
W
Referee Decision
ADCC
O99KG
SF
2015
7908

Jared Dopp

Jared Dopp
W
Referee Decision
ADCC
O99KG
F
2015
13845

H. Sekine

W
Pts: 2x0
ADCC
O99KG
E1
2017
13854

Tom DeBlass

Tom DeBlass
W
Referee Decision
ADCC
O99KG
4F
2017
13856

Jared Dopp

Jared Dopp
W
Referee Decision
ADCC
O99KG
SF
2017
21817

Mateusz Juskowiak

W
Pts: 2x0
ADCC
O99KG
R1
2019
Orlando Sanchez vs William Wheeler (MMA)