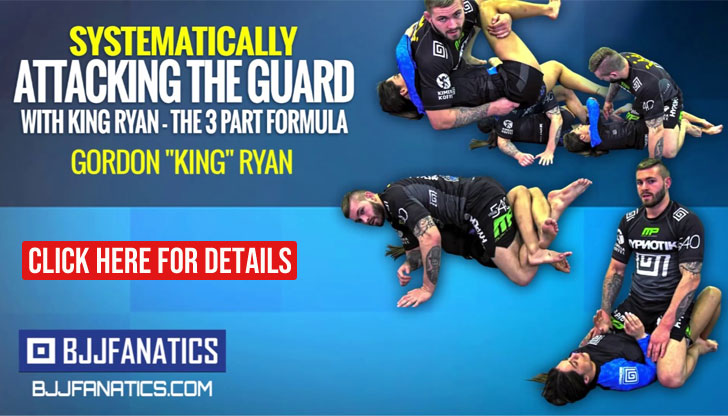 David Terrell is a Brazilian jiu jitsu black belt under Cesar Gracie (the 1st awarded by Cesar), who was widely regarded as one of the top grappling competitors of his generation, having medalled at the ADCC tournament and with wins over renowned competitors such as Fernando "Margarida" or Dean Lister and known for never having had a point scored against him in a grappling match. Being a "no gi jiu jitsu" specialist, Terrell transitioned to mixed martial arts (MMA) early in his career reaching UFC title contention, though he would later be cut from the organization due to a series of unfortunate injuries that kept Terrell on the sidelines. After his competitive stint David Terrell focused on his coaching career, becoming one of the top grappling and MMA instructors in Northern California, through his own endeavor, the NorCal Fighting Alliance.
David Terrell Jiu Jitsu
Full Name: David Michael Terrell
Nickname: "Dave" short for David, and in MMA he used the name "The Soul Assassin".
Lineage: Mitsuyo Maeda > Carlos Gracie Sr. > Robson Gracie > Cesar Gracie > David Terrell
Main Achievements:
ADCC Trials Champion (2003)
Gracie Open Superfight Champion (2002, 2003)
Grapplers Quest West Coast Tournament Champion (2002)
ADCC 3rd Place (2003)
Favorite Position/Technique: Guard Passing
Weight Division: Meio Pesado (88kg/194lbs)
Team/Association: Cesar Gracie Jiu Jitsu
David Terrell Biography
David Terrell was born on the 9th of January, 1978 in Sacramento, California (USA). As Terrell's father passed away when he was very young, Dave's stepfather became a strong influence in his upbringing. It was through his step-dad (a former wrestler) that David picked up wrestling during seventh grade (at 12 years of age).
After the first UFC event took place on November 1993, the USA was awakened to the fighting art of Brazilian jiu jitsu, and Terrell became very curious about this combat style. As there was no jiu jitsu in Sacramento at the time, Terrell and his stepfather started training sambo, a Russian form of grappling. Visiting a local academy a couple of times per week and drilling the positions they learnt at home on an improvised mat area on the garage.
At the age of 18 David Terrell discovered that there was a Gracie jiu jitsu academy in Concord, CA, a 90 minute drive from his home town. Terrell started travelling there weekly to train, being coached by Ralph and Cesar Gracie. Understanding his own potential, and with the desire to become a professional fighter, Dave Terrell decided to quit his job as a machine builder in a construction site and move to Concord where he could train full time. To cover (some of) the expenses, he worked as an assistant instructor during children's classes at the gym.
Training full time, Dave Terrell's talent truly emerged, winning several "submission wrestling" (no gi jiu jitsu) tournaments in the west coast, being rewarded with his black belt by Cesar Gracie, the 1st black belt awarded by the Gracie, a testament to David's high level grappling.
On August 7, 1999 Terrell made his debut in mixed martial arts (MMA) against a seasoned veteran Vernon White, who had at the time 34 fights under his belt. The result was a decision win for White. Terrell got back on the horse and continued training hard and competing in MMA and the pro grappling circuit, conquering great runs in both sports, resulting in a UFC contract in 2004.
Terrell's UFC debut ended by way of quick and brutal KO against former Olympic medallist Matt Lindland. The promoters were so pleased with the win they decided to offer David a shot at the middleweight title against Evan Tanner (RIP). The title fight occurred on February 2005 and ended in a disappointing loss. The loss against Tanner left more permanent damage than a bruised-up body, David fell into depression and was near suicidal, as reported by Sherdog.com.
Even training poorly due to the psychological effect left by the missed title shot, Dave Terrell managed to pull a strong performance against Scott Smith in his last UFC bout. He was offered fights against Yushin Okami (UFC 66) and Ed Herman (UFC 78) but had to drop from both fights due to injuries, being eventually cut from the organization on February 21, 2008.
David Terrell kept active in the sport as an instructor at Cesar Gracie's gym before opening his own academy, the aforementioned NorCal Fighting Alliance.
David Terrell Grappling Record
9 WINS
BY POINTS


BY ADVANTAGES




BY SUBMISSION




BY DECISION




BY PENALTIES




BY DQ



2 SUBMISSIONS WINS
1 LOSSES
BY POINTS


BY ADVANTAGES




BY SUBMISSION




BY DECISION




BY PENALTIES




BY DQ



0 SUBMISSION LOSSES
David Terrell Fight History
ID
Opponent
W/L
Method
Competition
Weight
Stage
Year
796

Saulo Ribeiro

Saulo Ribeiro
L
Referee Decision
ADCC
88KG
SF
2003
629

Dean Lister

Dean Lister
W
Pts: 2x0
Gracie Open
ABS
SPF
2002
631

Bobby Southworth

W
Points
West Coast GQ
ABS
4F
2002
633

Todd Margolis

W
Heel hook
West Coast GQ
ABS
SF
2002
635

Cameron Earle

W
N/A
West Coast GQ
ABS
F
2002
747

Keith Rockel

W
Points
ADCC Trials
88KG
F
2003
785

Akira Shoji

W
Points
ADCC
88KG
R1
2003
793

Fernando Margarida

Fernando Margarida
W
Points
ADCC
88KG
4F
2003
798

Ricardo Almeida

Ricardo Almeida
W
Botinha
ADCC
88KG
3PLC
2003
954

David Avellan

W
Points
Gracie Open
88KG
SPF
2003
David Terrell vs. Keith Rockel

David Terrell vs. Todd Margolis